American Lady (Vanessa virginiensis), I think!
bob_71
(z7 MD)
August 7, 2010
I planted quite a few small plants this past spring for use as host plants by butterflies that frequent the Maryland area. I expected a waiting period of a couple , or three years, much as most perennials require to mature. A few have surprised me! The Pearly Everlasting (Anaphalis margaritacea) is one of those. This plant has grown to under one foot tall by about 18" wide and has been blooming like crazy since early July. Yesterday I noticed some "globs" of blooms that had been matted together with a material similar to a spider web. I opened one lightly and discovered a caterpillar inside. My search on the web indicates to me that this is the American Lady. I would appreciate some of you more competent members confirming this or making the correct ID. Thanks,
Bob
This is a recent photo of the overall bush. There are eight seperate "globs" on the bush at this point.
This is what the "globs" look like on this plant.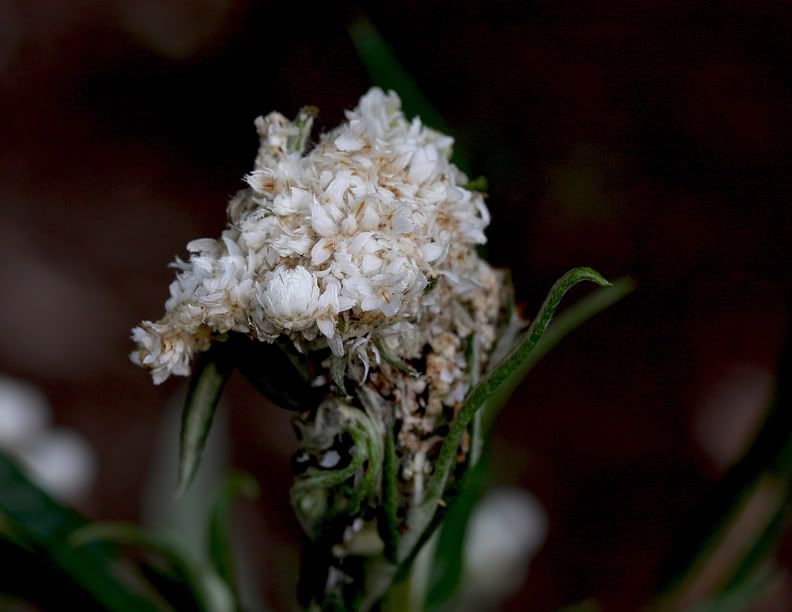 And this is what the flower sprays look like that have not been used in making a nest (glob).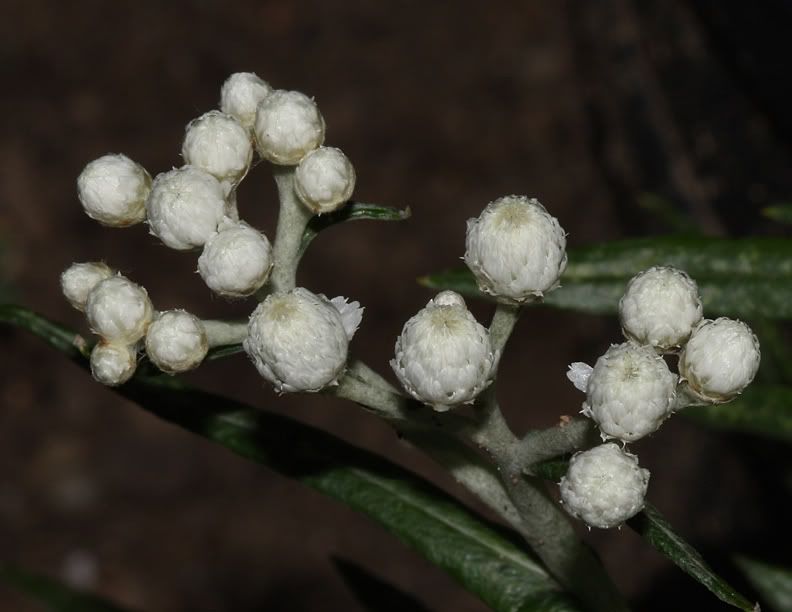 This is a close-up of the nest that I partially opened showing the manner in which the blooms were used in the construction. The caterpillar doesn't seem too happy at this point.
The nest is fully open at this point exposing the caterpillar.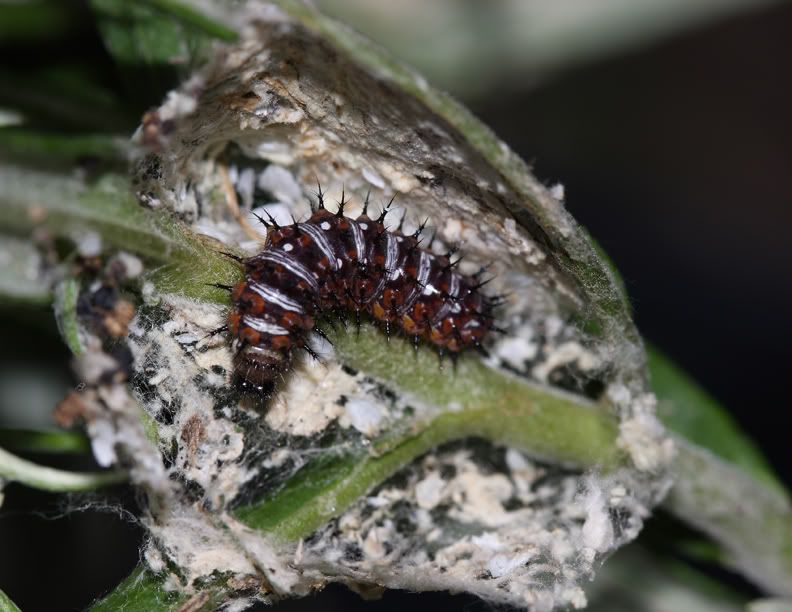 A close-up for identification.