Is this an aberrant swallowtail? Very pretty
christie_sw_mo
(Z6)
August 17, 2010
I took pictures of this today in my yard here in Missouri.
It didn't flutter its wings alot like a black swallowtail but it was starting to sprinkle and was overcast if that makes a difference.
I wish I had gotten a picture with its wings folded but I didn't get a chance.
I will link to another thread showing an aberrant swallowtail that I saw in 08 in my yard that was similar.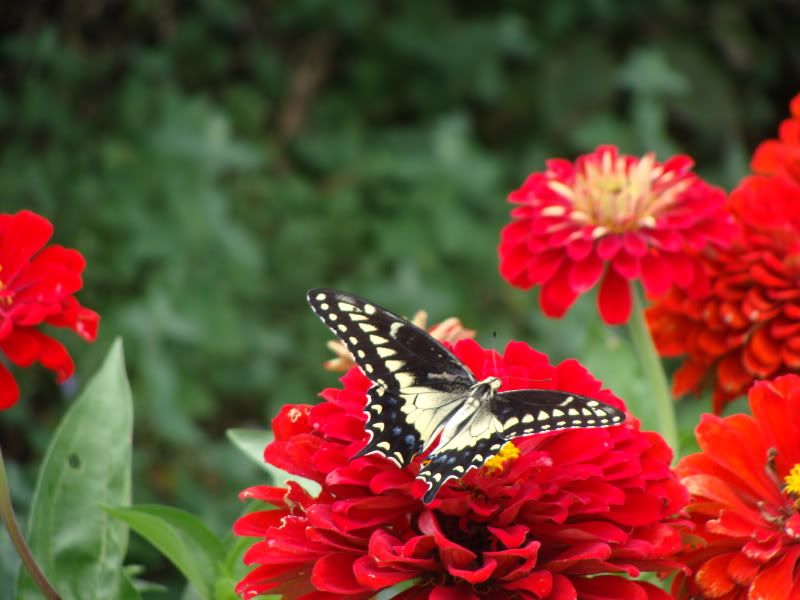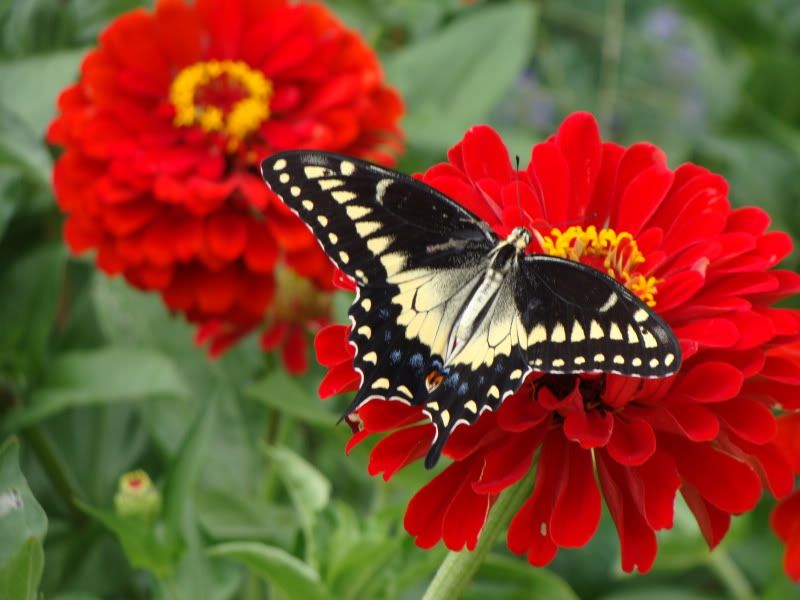 Here is a link that might be useful: Another new Swallowtail for me