A beautiful visitor
butterflymomok
(7a NE OK)
August 1, 2011
This evening I went out to set up the sprinkler and found this beauty nectaring on the buddleia. She was so comfortable with my presence that I was able to get really close. This is the second time I've been able to get a dorsal shot of this butterfly. The first time, I was at a distance. It would be more than I could hope for her to leave me some eggs on the violets I planted just for her.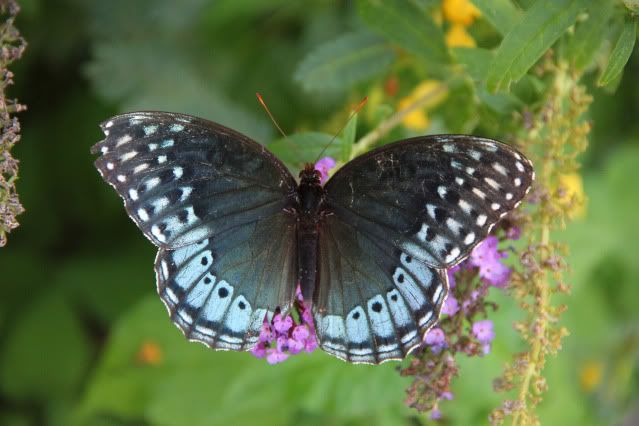 Female Speyeria diana
I guess butterflies don't mind 110 degree days. She loved the moisture, and didn't mind the spray from the sprinkler.
Sandy