Eggs on Desmodium and Cute Sphinx Moth
misssherry
(Z8/9SE MS)
August 2, 2011
I was out in my garden late this evening and wondered where the long-tailed skippers were - I can't remember when I've seen one. I turned over some stick-tight leaves, and there was an egg! I looked at the undersides of a lot of the D. paniculatum/stick-tight leaves that I grow in my garden and found a lot of those white eggs. I looked up LTS eggs, and they're yellow, so I doubt that's what these are. Hoary edges have white eggs, and they use Desmodium, so that's probably what these are. I'll keep an eye on them to see when they hatch, and I might try to raise some. Here's a picture -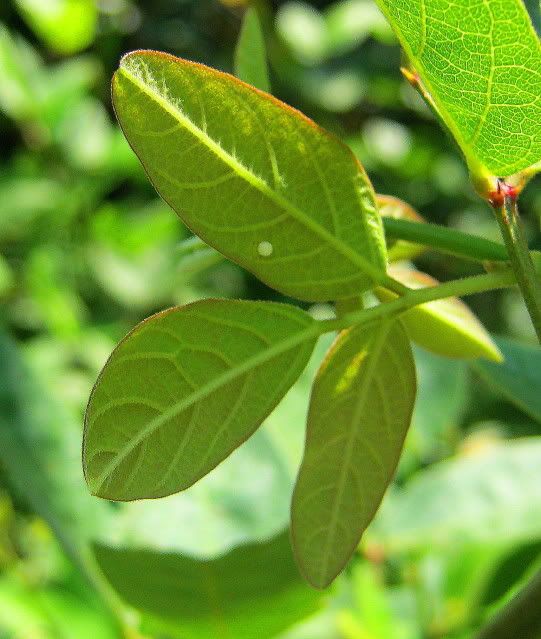 I saw a cute hummingbird type moth nectaring on lantana. It may be a titan sphinx moth, but the pictures I've seen of titan sphinx moths don't have white spots on their lower backs. There are a few other sphinx moths that are closely related to the titan sphinx, but I haven't studied them well enough yet to know if they could be my sphinx.
I got this picture -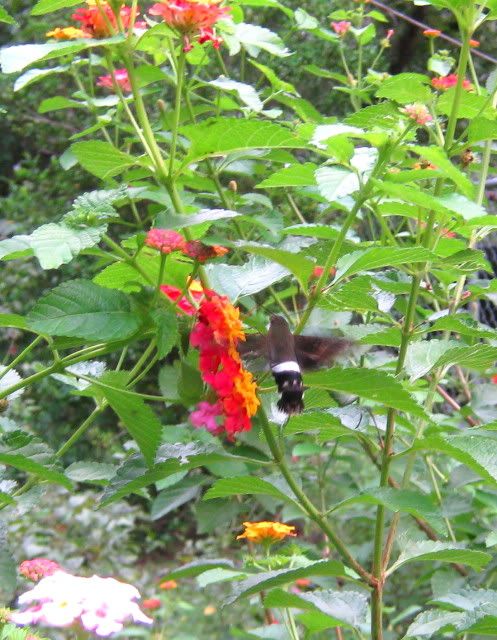 Anybody know what type sphinx this is?
Sherry