Sick brugs with twisted growth ... pictures
roselee z8b S.W. Texas
July 21, 2010
I'm hoping someone here can tell me what is happening with these brugs.
I received two cuttings of an unnamed yellow brug at a plant swap. They grew just fine until a month or so ago when the leaves at the top started exhibiting this twisted and puckered growth. I've checked the underside of the leaves numerous times for aphids or other sucking insects and found nothing. I fertilized them with organic fertilizer and made sure they had enough water in my dry climate of San Antonio, Texas. It doesn't seemed to have helped.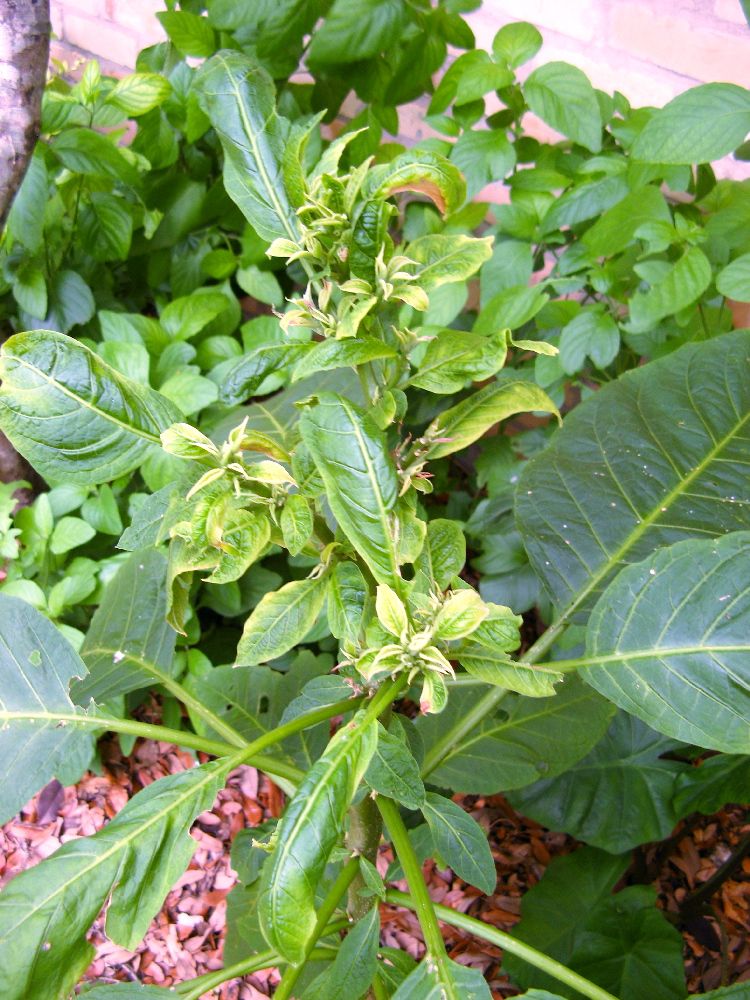 Not three feet away is another unnamed yellow brug received as a rooted ctting from a different person at the same swap. Evidently it is a different variety because the leaf shape is different. As you can see it is doing fine.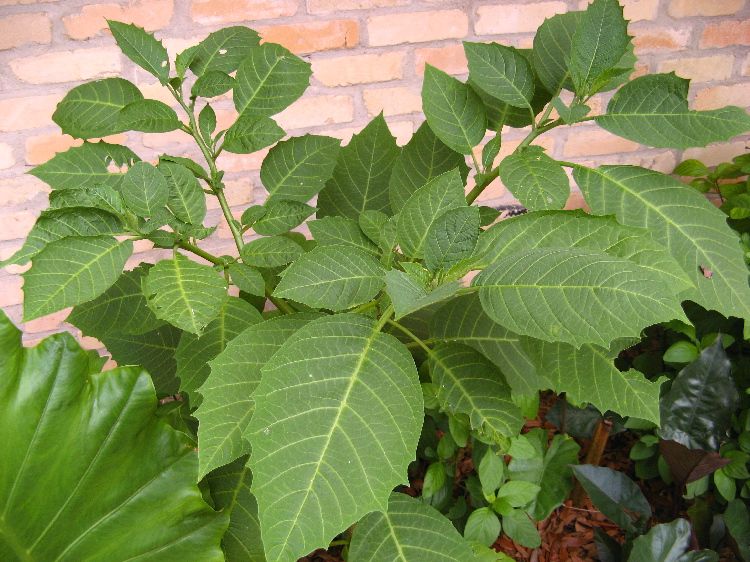 This is the bed where they are planted. The two sick brugs are on the right. Behind them are shrimp plants. The bed had an ample amount of rich compost applied in Feb. and all three brugs had time release fertilizer applied when they were planted. They receive morning sun.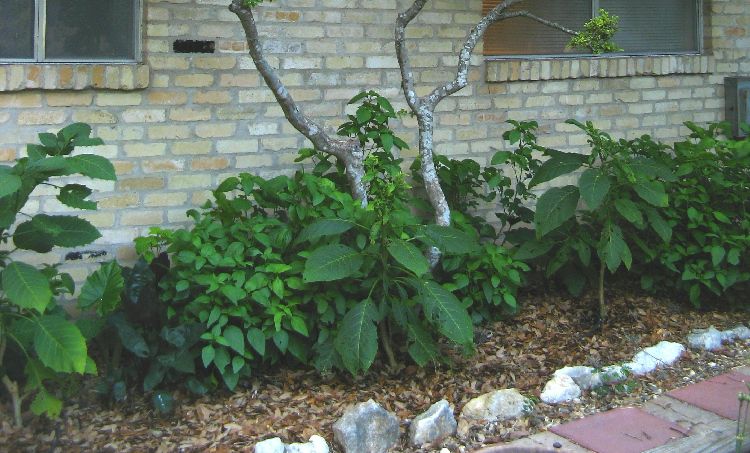 Does anyone have any ideas of what their problem might be?
Thank you!