New Caterpillar
This caterpillar has been busy munching away on my winterberry for the past week or so (probably longer, judging by the size of him!). His camouflage never ceases to amaze me. If the defoliation of the plant hadn't been so blatant, there's no way I would have noticed this guy. And when the stick he's on moves, he sways around like a twig in the wind. Amazing. Any ideas on his identity? I looked on the BAMONA website and couldn't find anything like him.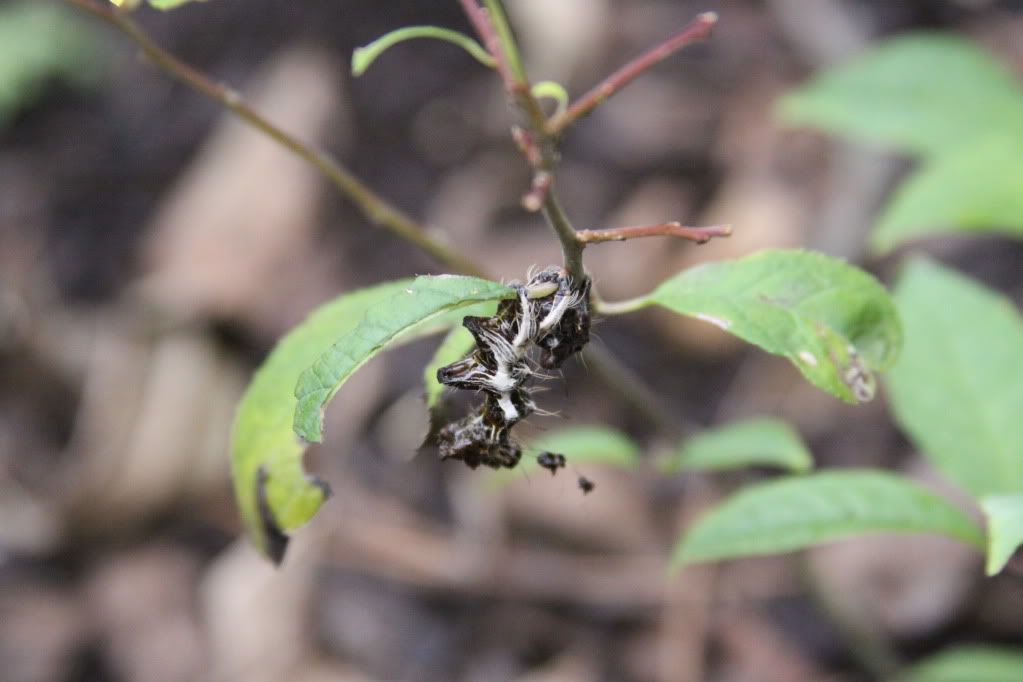 I find the little attachments on the hairs down by his head really curious. And here's another little surprise I found today: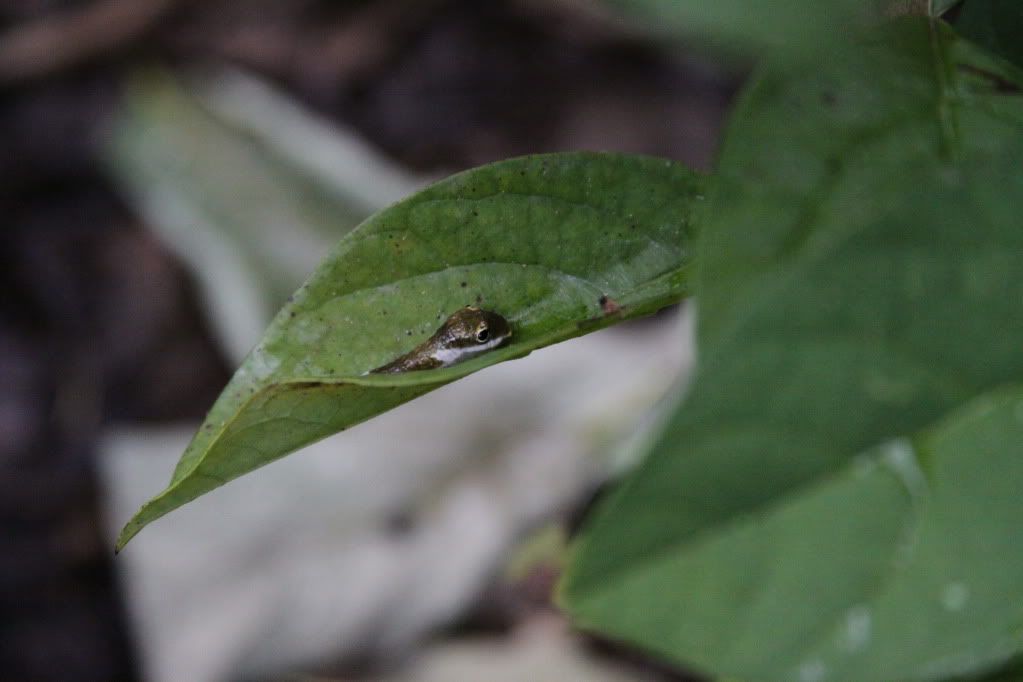 This little guy was on my spicebush! I can't decide if he is in his second or third instar. I'm leaning towards third. This is the first spicebush cat to have lived more than a few days, so it's very exciting. Equally exciting (for me) is, I figured out how to post pictures right to the forum. It was a good day all around!