Hideous Alien Gooberbugs on my Brugs
hosenemesis
(SoCal Sunset 19 USDA 8b)
June 24, 2012
Hi all,
I'm usually pretty good at bug ID, but this one is really gross so I thought I'd share it with you.
I found these guys eating my brugmansia. They appear to begin life as tiny yellow eggs laid on the underside of leaves, about 20 in a group. Then these nasty little grub thingies with black heads emerge (see photo).
This is the creepy part: they appear to excrete a disgusting substance that looks like bubbled up baby poop all over their bodies. Some of them have huge bubbled up bodies, so that you can't see a head. I thought they had been parasitized, then I thought they had been BT-ized, except I never sprayed the brugmansia with BT. Then I thought maybe the brug had poisoned them and they were blowing up. I put them under the microscope ICK!!! I could see their pulsing lice-like bodies underneath the baby poop goobers. One had a fat yellow head, but all of the rest have small black heads. Two species? One "Queen"??? Ack.
Scale: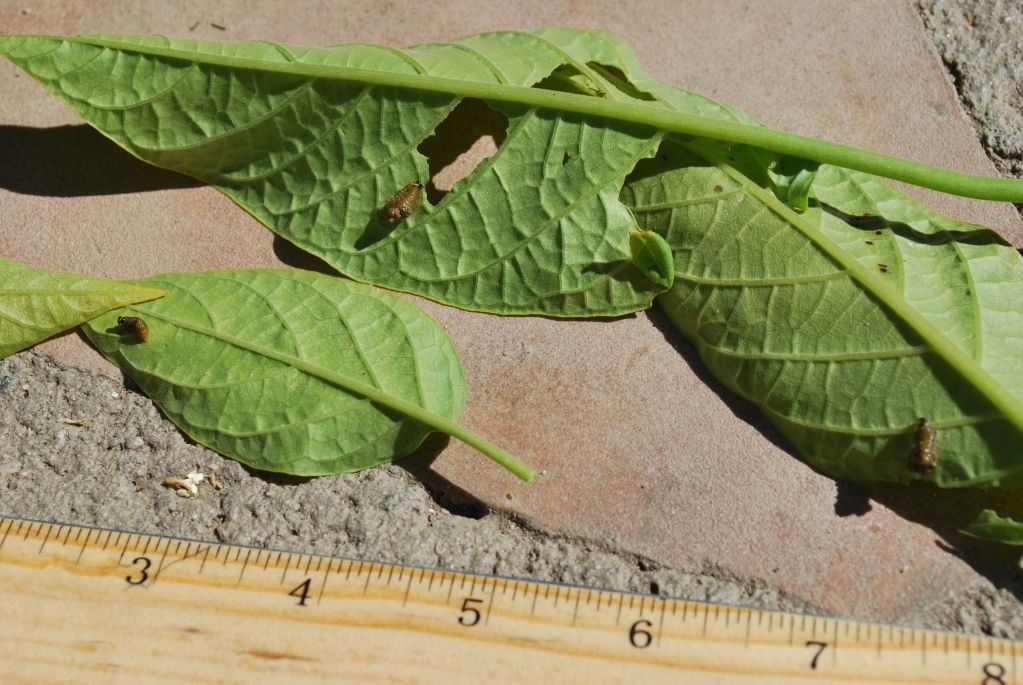 Close up of gooberbugs hatching: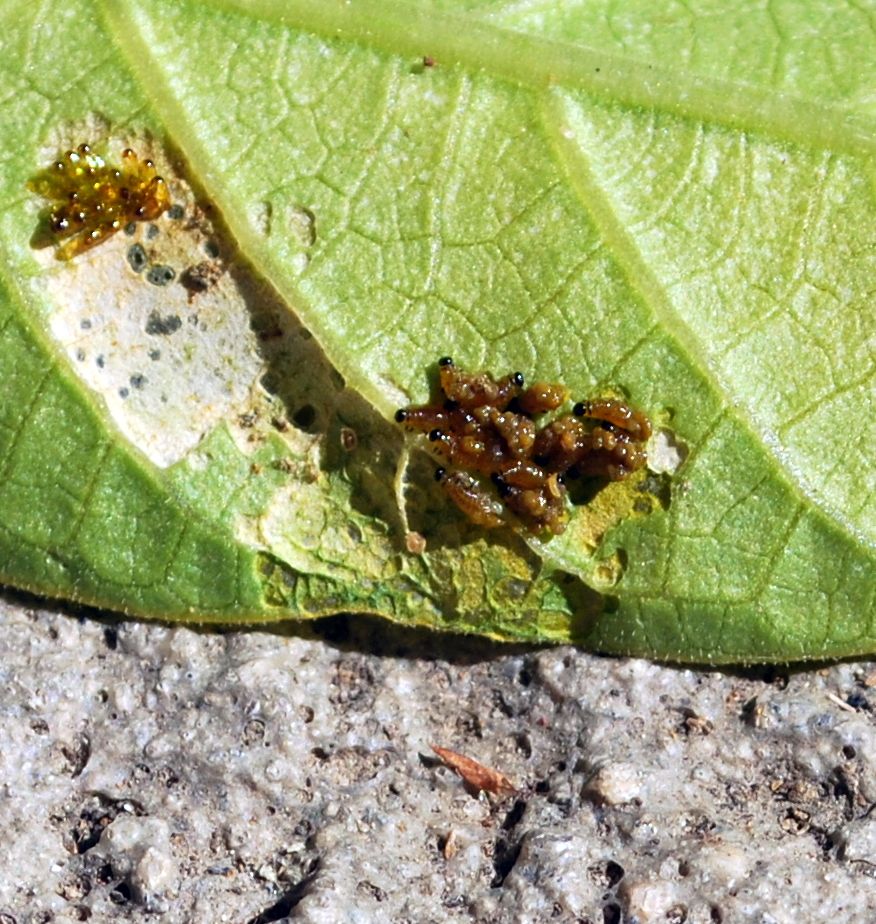 Gooberbug close-up:
Does anyone know what manner of pest this is? If this is a camouflage or method that they employ to avoid being someone's lunch, it certainly looks effective.
Renee