Santa Monica Balcony Garden Photos
Propaganda Garden Design
June 19, 2009
I spent the past few years moving around so have not been able to have a proper garden. I'm finally living in an apartment with a fairly big 4th floor balcony with a SE exposure so I decided to make a little hummingbird garden. Thought I would share some photos.
My view to the east in winter.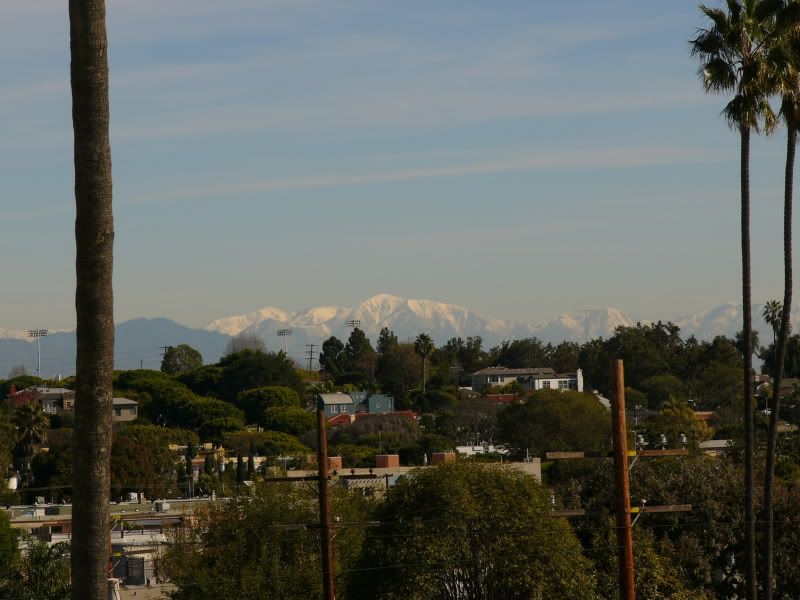 View to the west.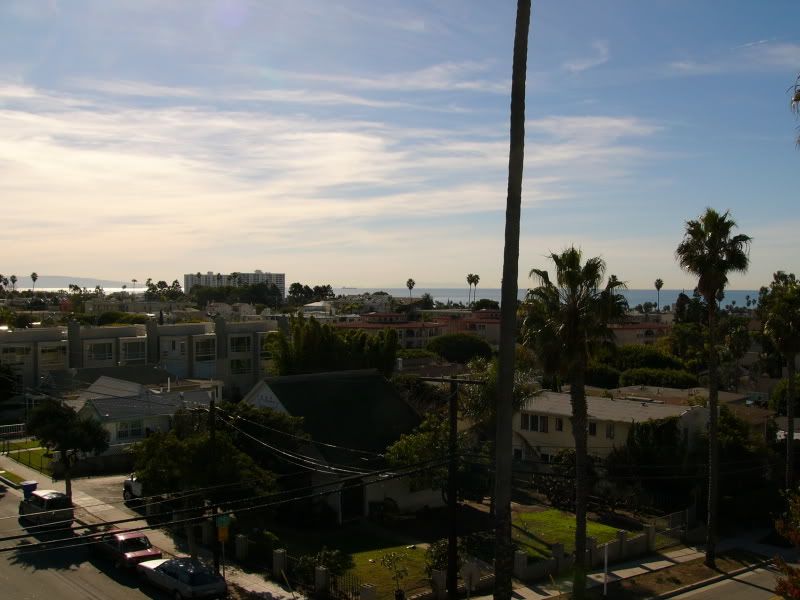 View from inside back in early May.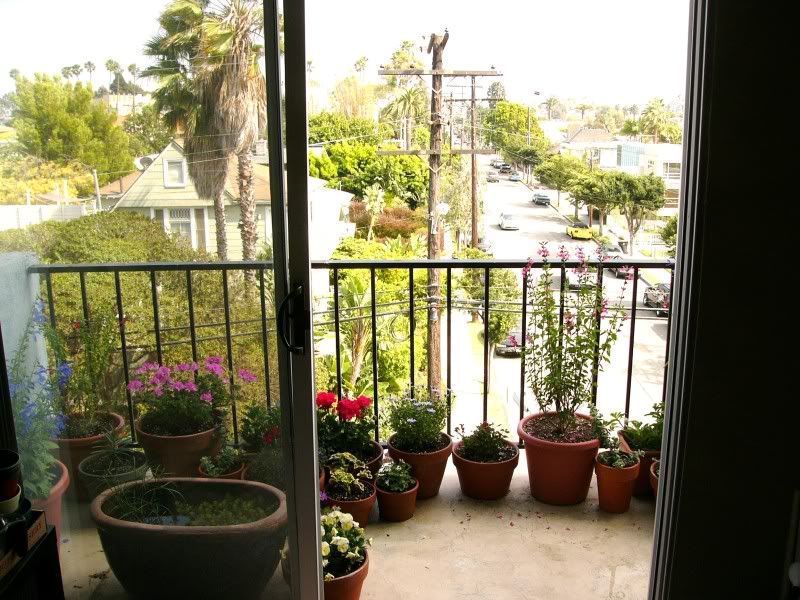 Same view in mid June.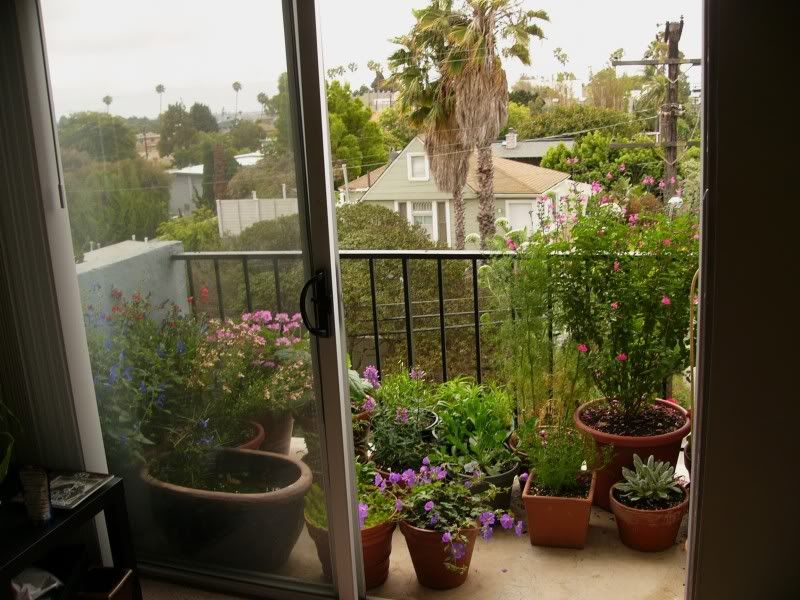 Early May again.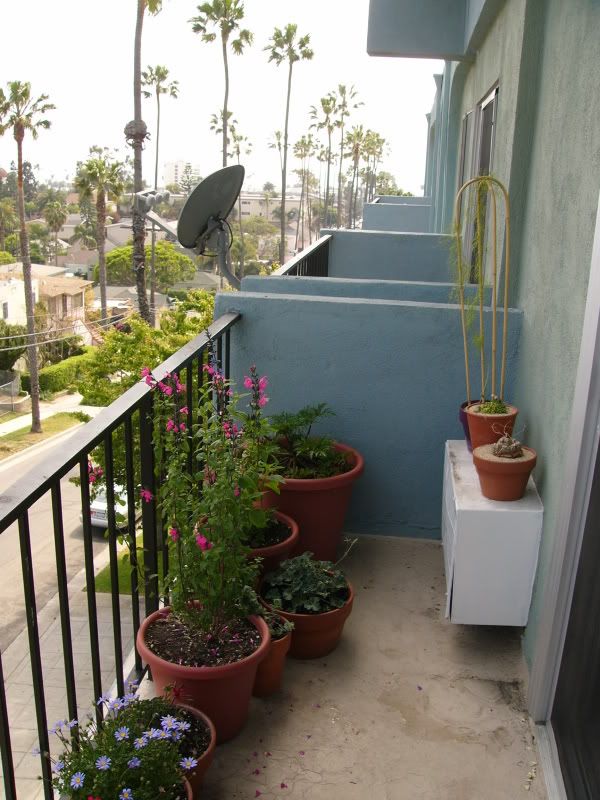 Same spot now in mid June. I had to put in shelving to fit all my plants.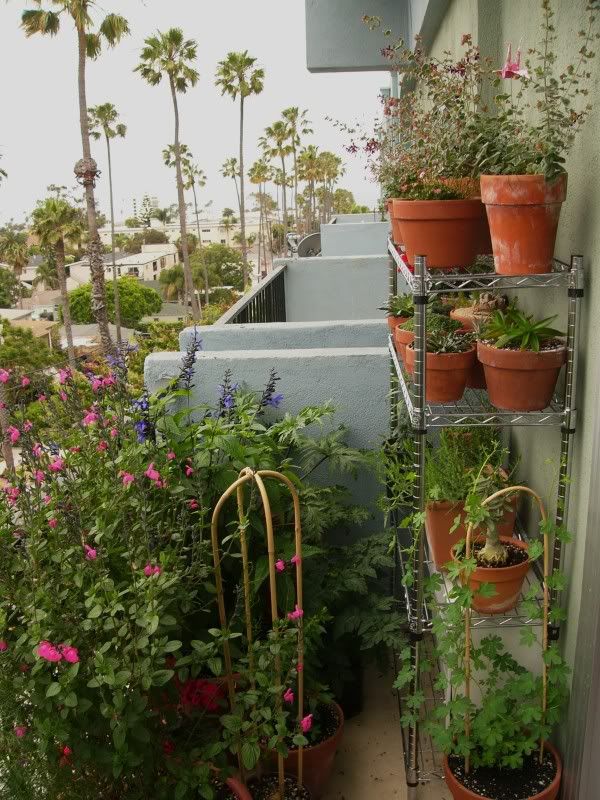 Ammi visagna and Salvia microphylla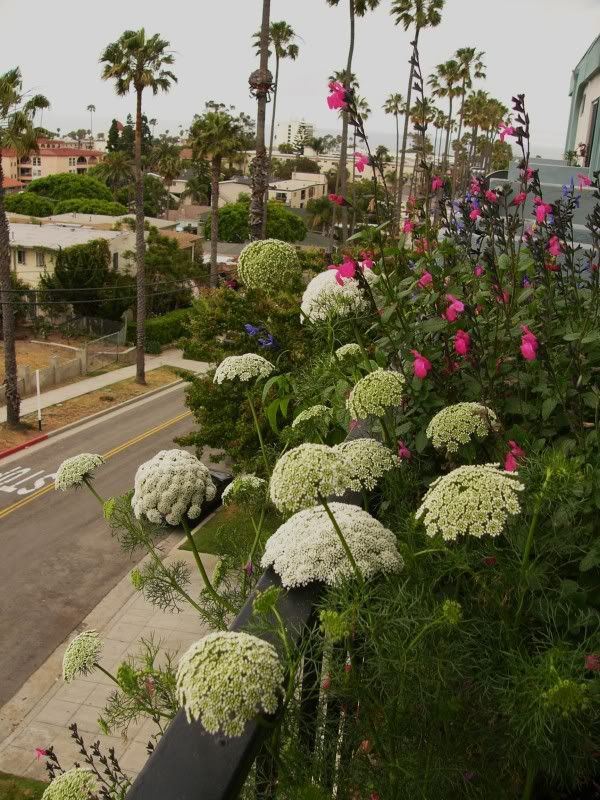 View from the street below.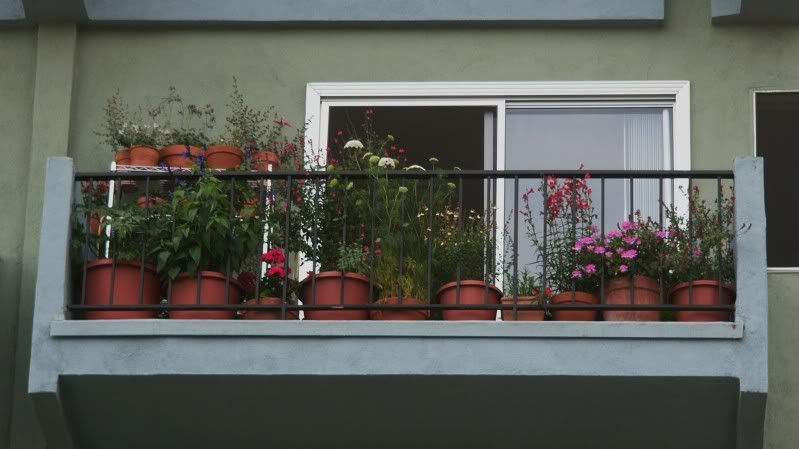 5 different types of Salvia and a few other hummingbird favorites so I pretty much have them all day.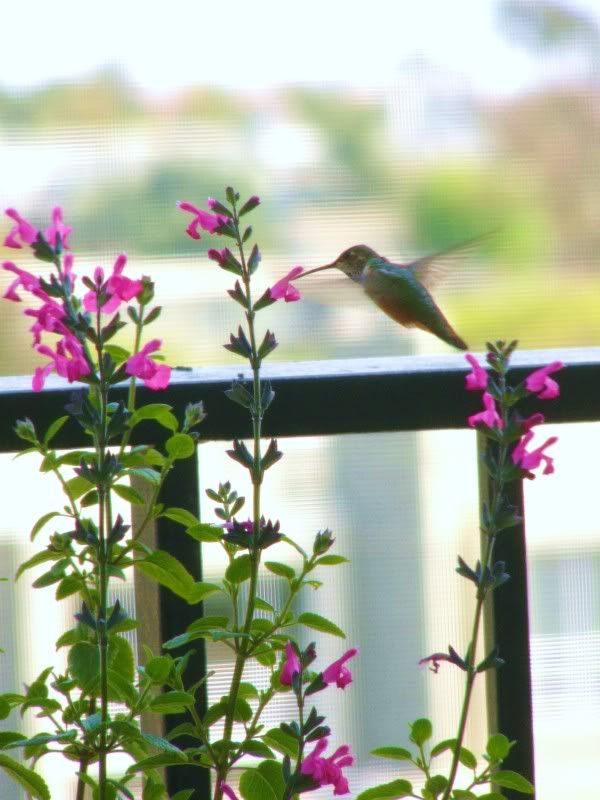 Ack. The pics came out kind of big. Sorry about that.