Down in Joe's Garage*
cactusmcharris
May 10, 2012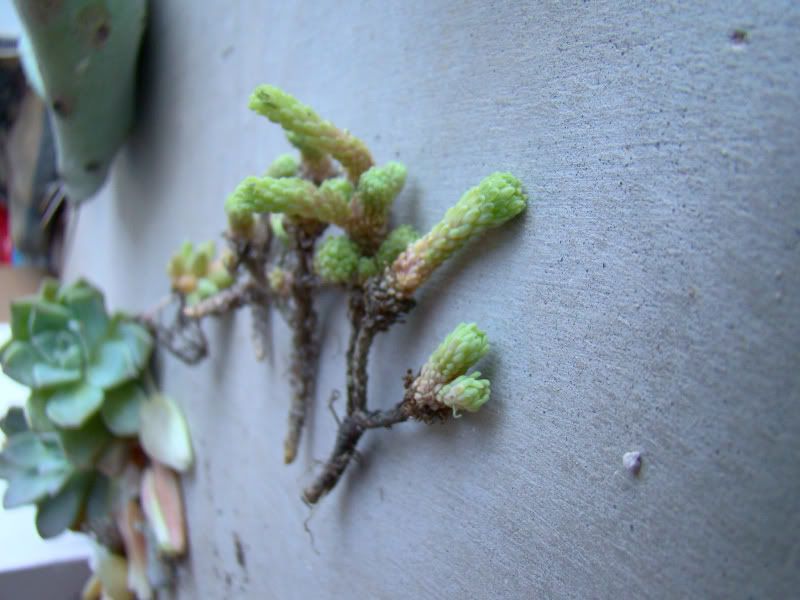 Sedum multiceps arrived in full health from The Beaver State - my first 'merkin trade in some time. I sure hoped I sent her some good plants in exchange for these chains I want to be wrapped in (backbeat).
*From the album by the same name - you know it, the one where The Central Scrutinizer is out to protect you from the harmful effects of that horrible force called music.
I was twice blessed today, now that I think about it - I also got a tour from the executive director of the Wallace Desert Garden. The gentleman fulfilled a quest - he had cuttings of Opuntia sulfurea, too! It'd be really cool to see it and Opuntia pachypus in habitat sometime, eh?