Gasteria Leaf Propagation
hanzrobo
(11)
June 26, 2013
Hello, friends! Señor Cactus recently and generously sent me these two beautiful leaves, deftly removed from his glorious new G. excelsa. I'm sure we'll get to see it soon.
Anyhow, he asked me to show how I go about rooting Gasteria leaves and I'm honored by the request. I'll do my best... here goes.
Step 1: Jeff sends you two humungous leaves. Rock n' Roll!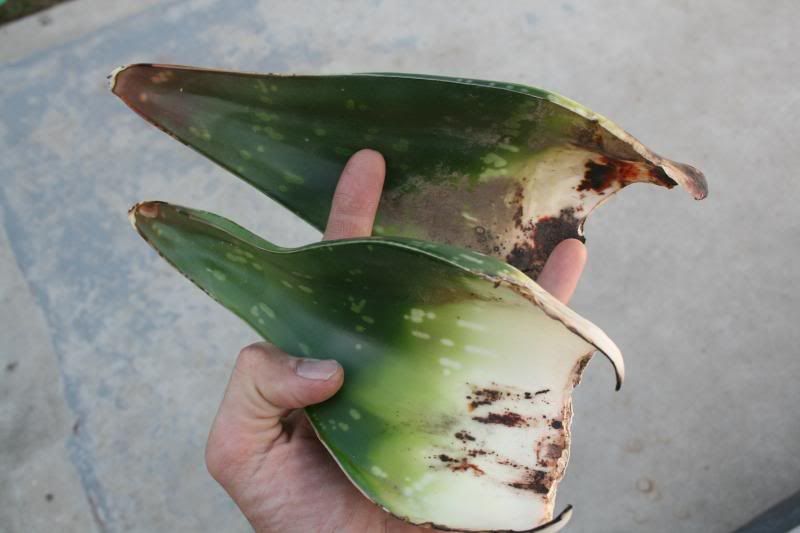 Step 2: Dump Rooting Hormone into a bowl and dip the base of your leaf, coating the cut end. If it's really dry you can spray it first so the powder will stick. You DO NOT have to wait for the cut to callus. In fact, if the cut is very dried and shriveled, make a fresh cut and dip it straight in the powder.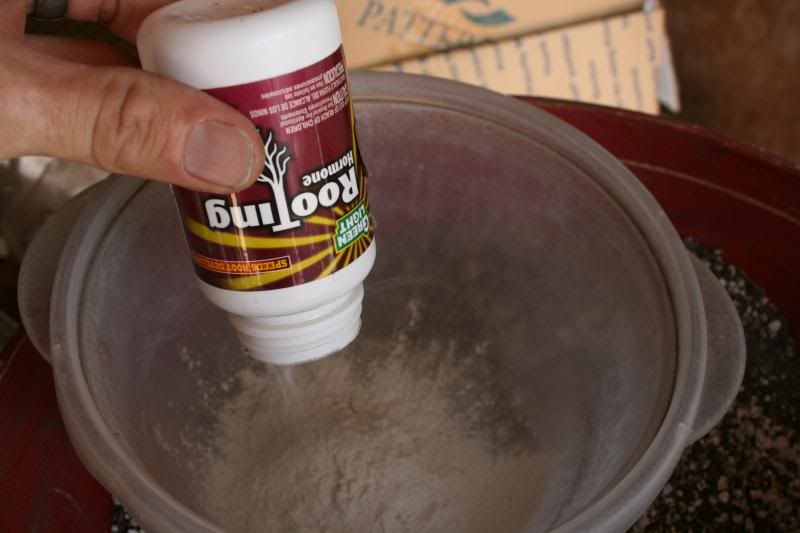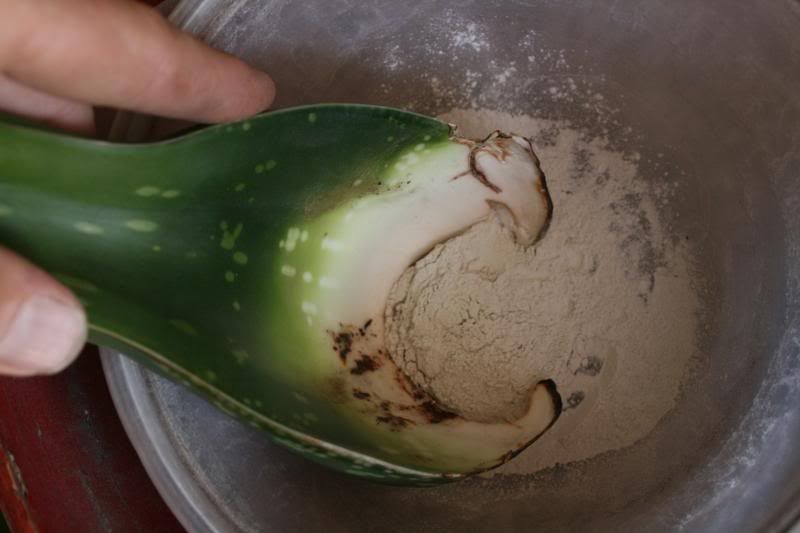 looks something like this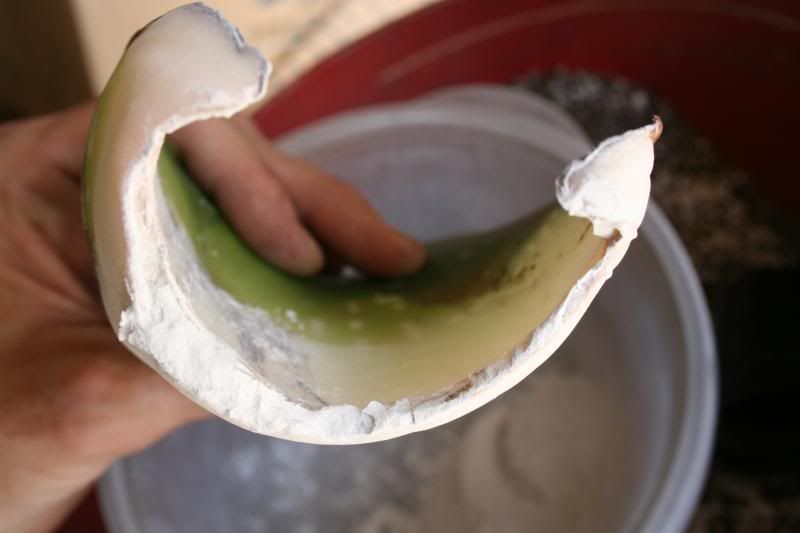 Step 3: Find appropriate sized container and set up your leaf/leaves so the cut end is buried about 1 inch or less.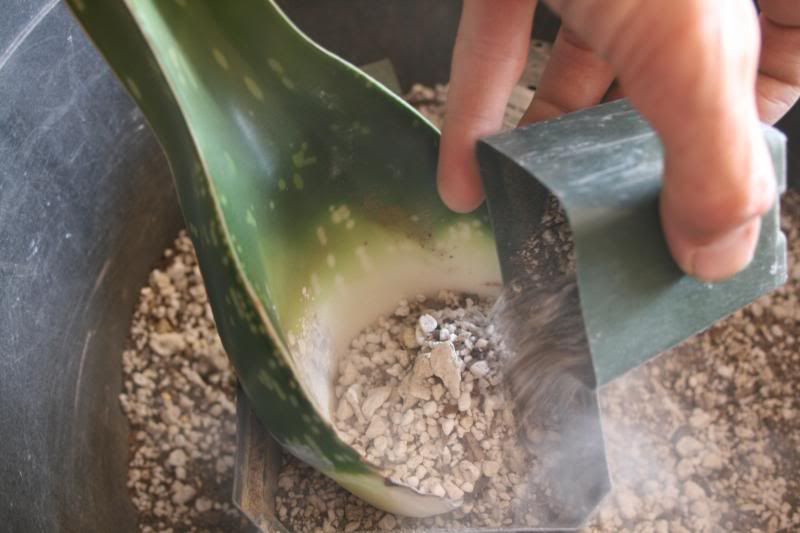 Step 4: Put it in a shady spot and wait. Wake up tomorrow and wait some more. Keep doing that for a few weeks and then check for roots... or don't. Give it a splash now and then in between long bouts of waiting. Eventually, something will happen. The rocks are just to hold it down for now. When roots develop, I'll remove the rocks.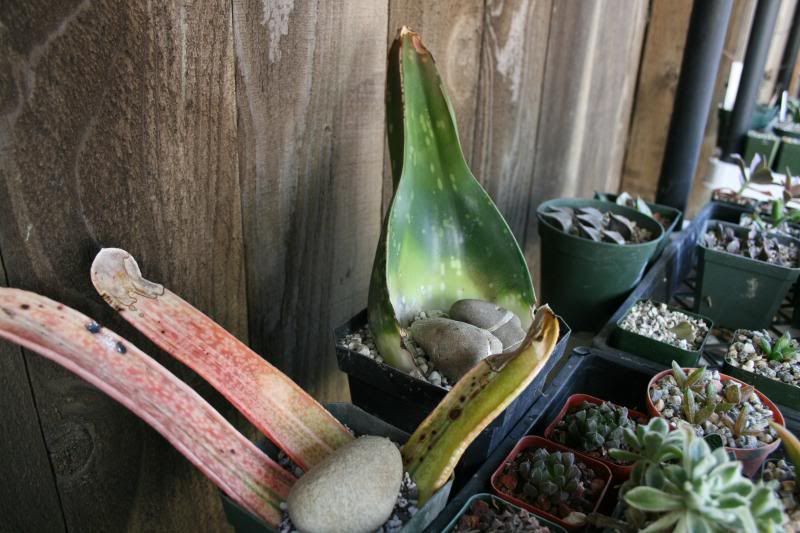 Step 5: Look at this picture of my G. excelsa with my size 13 shoe for scale. Yes, I wear Dr. Scholl's velcro shoes!.. and yes, they are very comfortable, thanks:)