Leucaddendron yellowing leaves
manifest
(USDA 11a, Sunset 24, CA)
June 24, 2013
I purchased a gorgeous Leucadendron 'Silvan Red' about a month ago from a local nursery. I planted it into a spot that gets morning to midday sun. It seemed to do well up until about a week ago when the leaves at the base of the plant began to turn yellow and fall off.
I've only given it water twice (every other week) since I've planted it. We have beach sand that I added some garden amendment to...I'm trying to figure out what could be the cause of the yellowing leaves, but I haven't a clue.
I even checked my moisture meter and it indicates on a scale of 1-10 that the soil around the plant is about a level 4. Moist to the point of almost being dry, but not wet.
Any ideas about a possible cause for the yellowing leaves?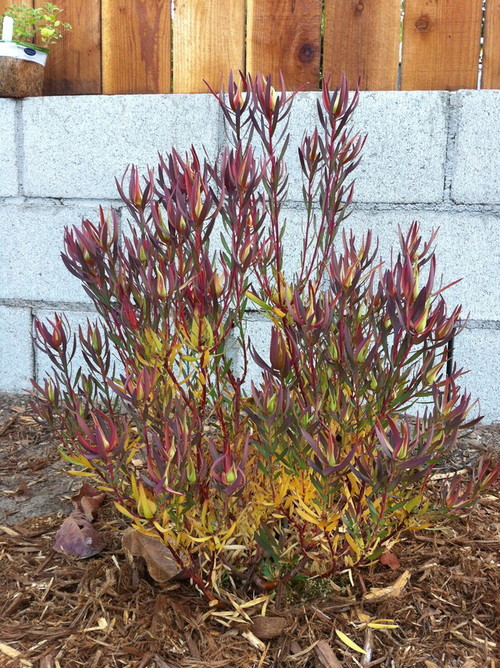 This post was edited by manifest on Mon, Jun 24, 13 at 22:54