Interesting contrast
In the last week of January I had to go out of town to help my mom, who has cancer. I was gone about a week. I was expecting that it would rain here while I was gone, but it didn't. Unfortunately, I didn't tell my wife that some of my plants would need water if it didn't rain.
So I came back to find that my Heliamphora nutans and a couple of new Sarracenia had dried out and were looking terrible. What's amazing to me, though, is that the Heliamphora started recovering right away and the Sars still look awful. Here's a photo showing the difference: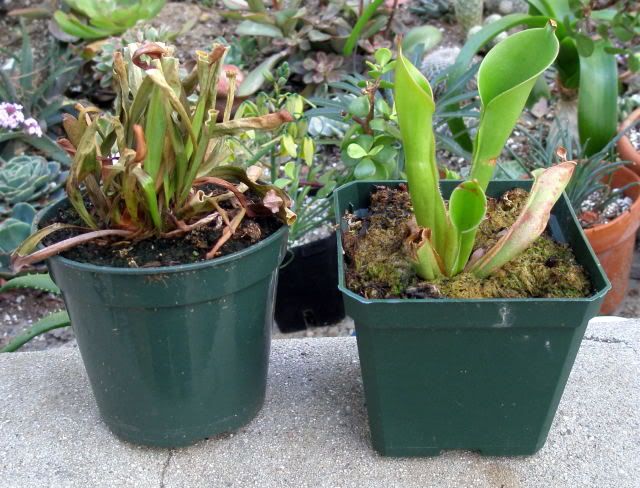 (Note: The Sar started out a lot taller. I cut off the dead and dehydrated parts of the pitchers.)
I had assumed that Heliamphora would be the delicate one and the Sarracenia would bounce back right away. It looks like the opposite is true, at least here on the coast of Southern California. I'm glad, because I paid about $30 for the Heli and $1 for the Sars.