Bird Problem
hunterkiller03
(9)
April 3, 2014
On the 3rd week of February, the weather in my area have become abnormally warm, which resulted with my Sarracenias waking up from their dormancy. As their flower bulbs emerged, I proceed to increase their watering & just let them do their thing. I was fearing a late frosting but I decided to risk it, let nature do its thing and trusting my plants hardiness to tolerate any sudden changes of weather.
Aside of the cool temperatures and my plants growing nicely, I faced another problem: Birds.
Birds like sparrow, mockingbirds, & pigeons were landing on my pots. They will hop around, crushing some of the emerging pitcher urns and plucked out my barely emerging D. tracyi, from the pot (fortunately the the hibernacula bulb didn't suffer any damage). But the birds have began to peck at the Sarracenia flower bulbs, either damaging them or simply snipping the bulb.
As you can see below, some of the obvious damage done by birds are marked with the yellow circle.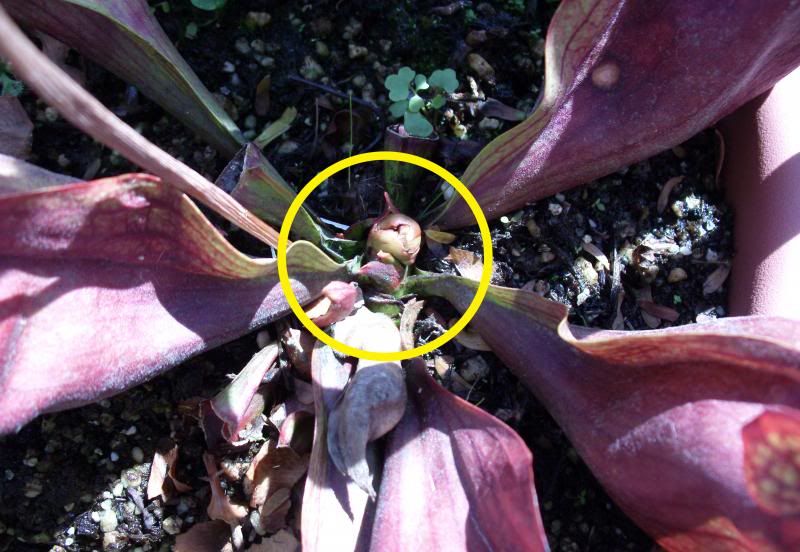 My D. tracyi that got plucked out from the pot on the foreground of the third photo.
My solution was building a cage out of chicken wire to protect my plants.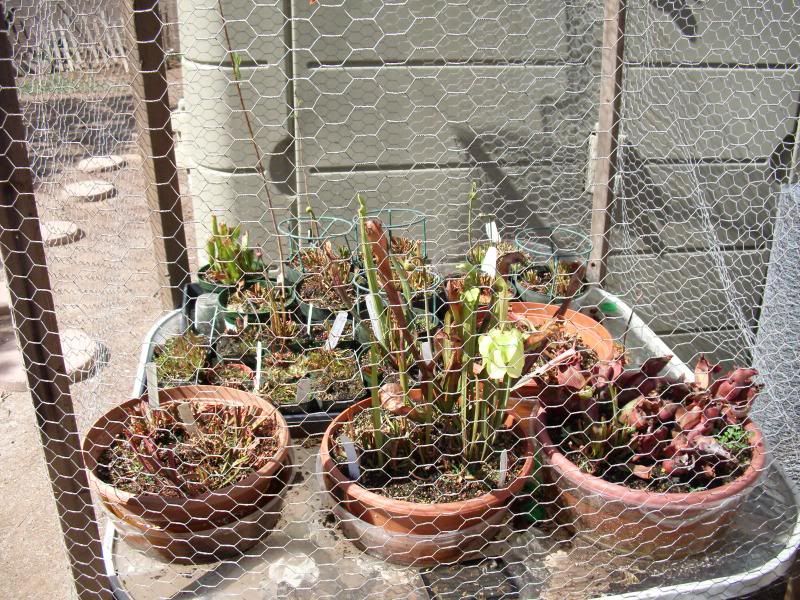 Fortunately, not all the flower bulbs were destroyed and the the undamaged pitchers are growing normally, now that the birds can get to my plants. The mockingbirds make a ruckus when they land on top of the cage, trying to get inside.

Solving the bird problem, now I'm encountering a new problem: Thrips.
I don't want to use insecticide because I'm afraid the insecticide may be too harsh, so right now I'm just knocking them of with a brush. But I'm also seeing these bitty little wasps attacking the thrips too. Myabe just let nature do its thing? :-)