Some new plants!!
Beachplants
(Z11)
June 5, 2012
I got a box of new plants today - they have been in there for a week, so not looking too great but I want to share..
Sarcocaulon vanderietiae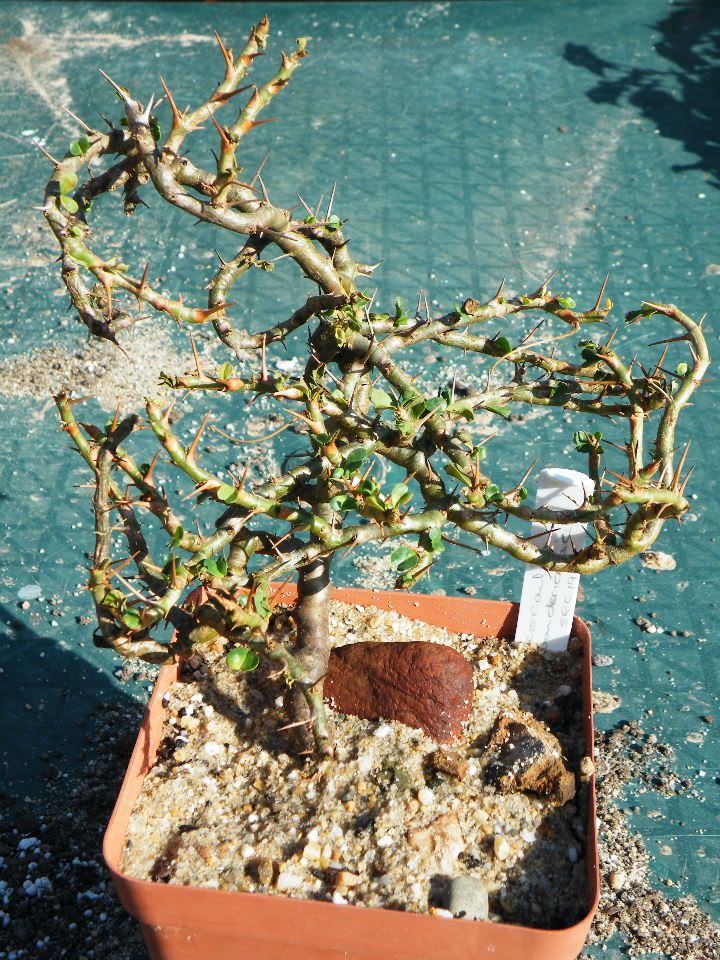 Sarcocaulon crassicaule
Got a partner for my on Pleiospilos compactus subsp. fergusoniae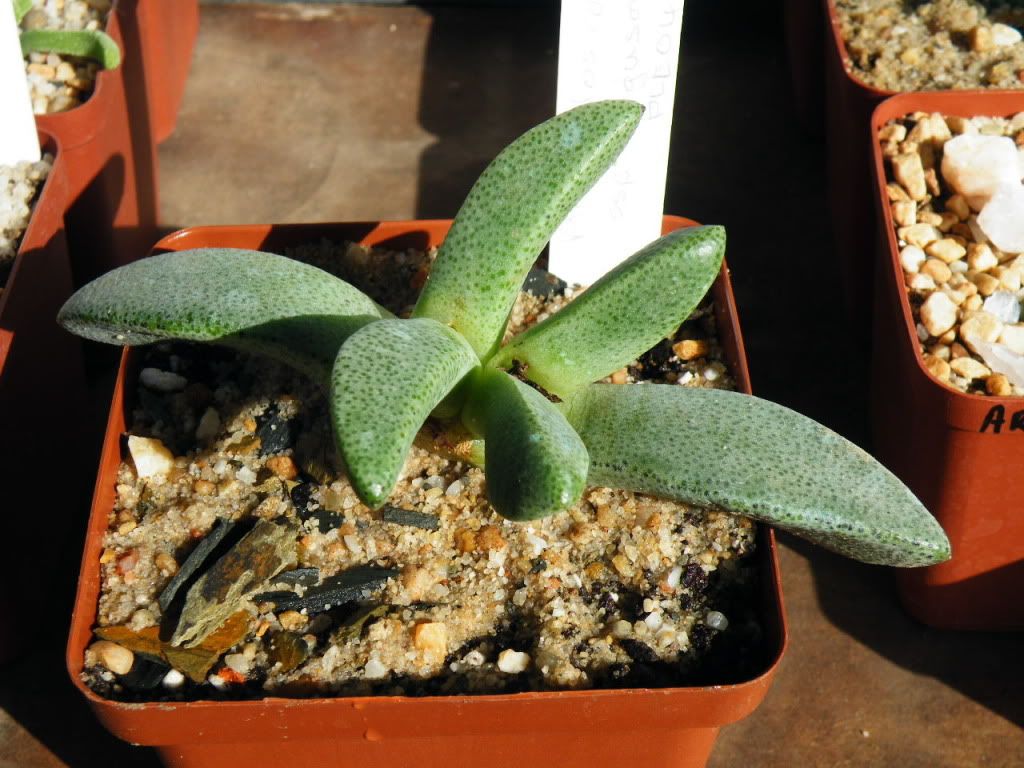 Faucaria gratiae
Faucaria felina subsp felina
This is my baby F. tigrina for comparison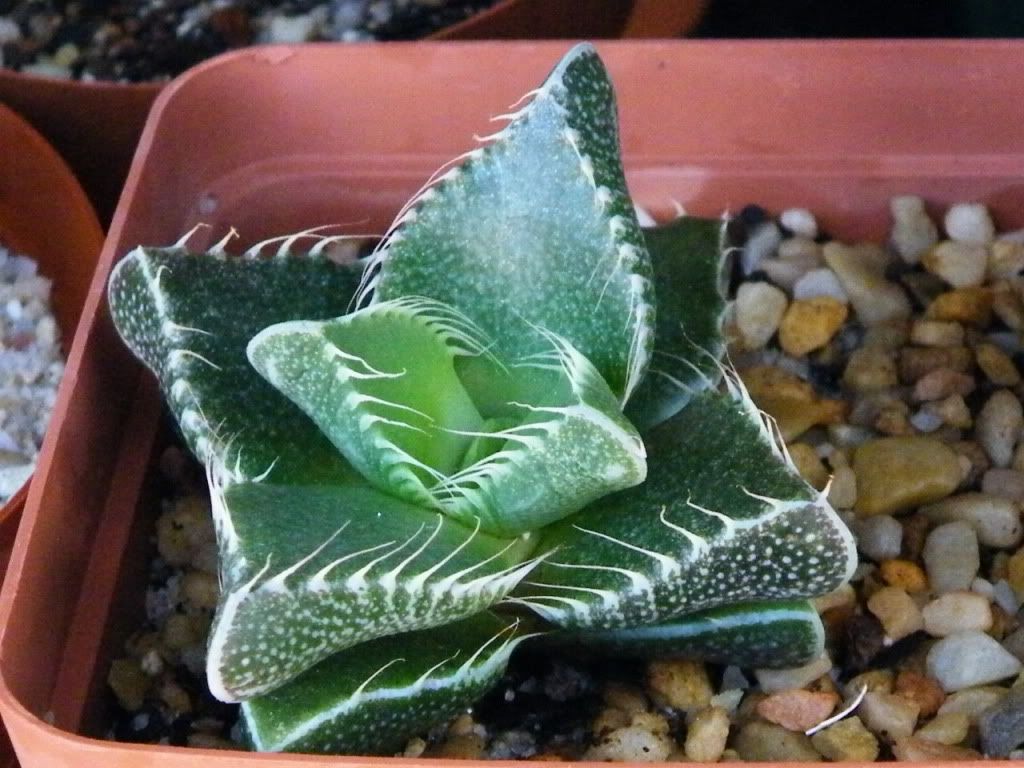 Conophytum ratum
A HUGE C. bilobum ssp bilobum (normal and smaller conos in foreground for comparison)
Here another mid-large bilobum
One of my must have's - Crassula alstonii
OK, THAT IS SOME OF THE NEW STUFF..BABY UPDATE NOW!
Aloe aculeata babies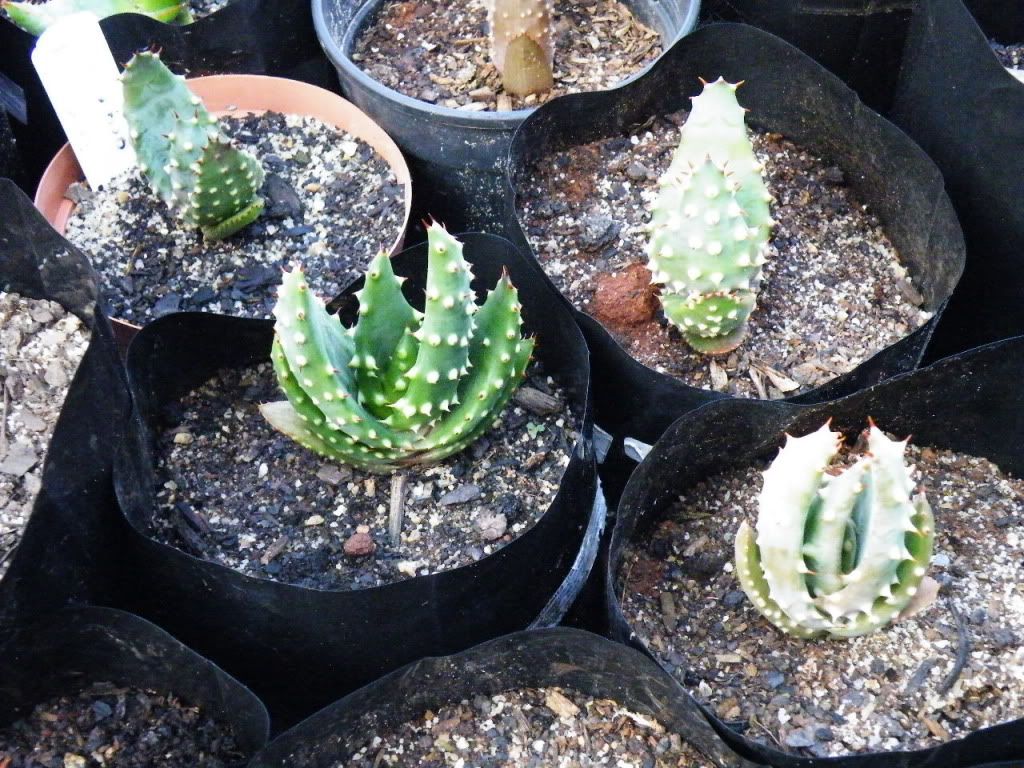 Beautiful Aloe alooides babies
Aloinopsis rubro-lineate seedling/juvenile flowering today (1.5years)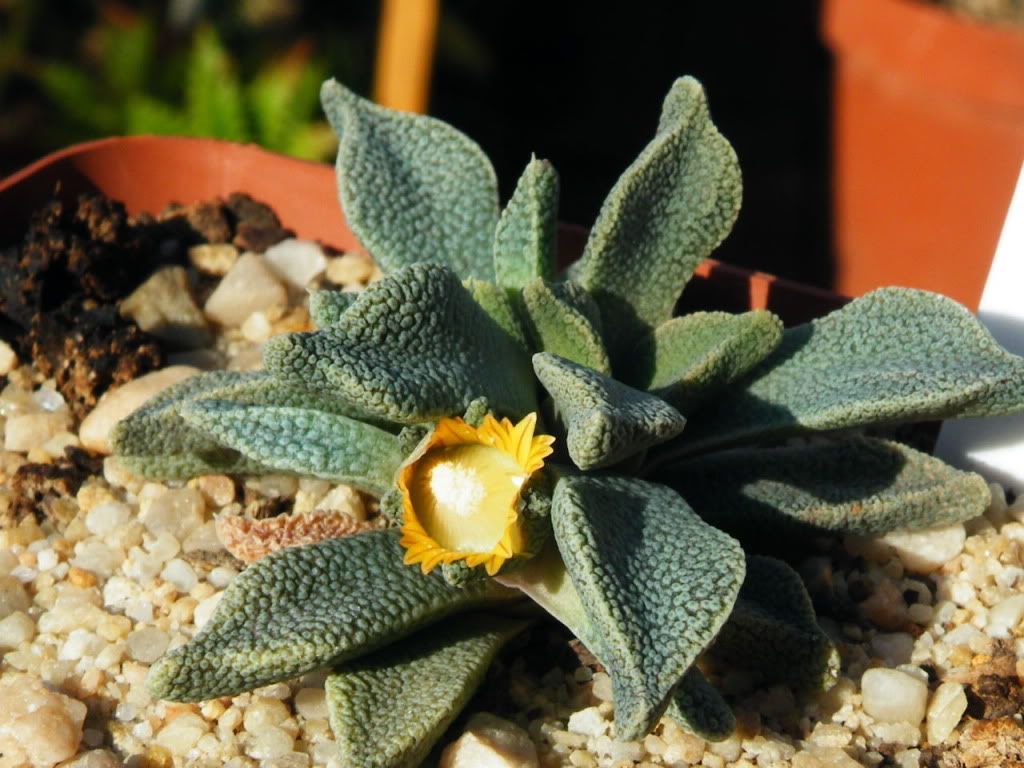 Aloe excelsa seedlings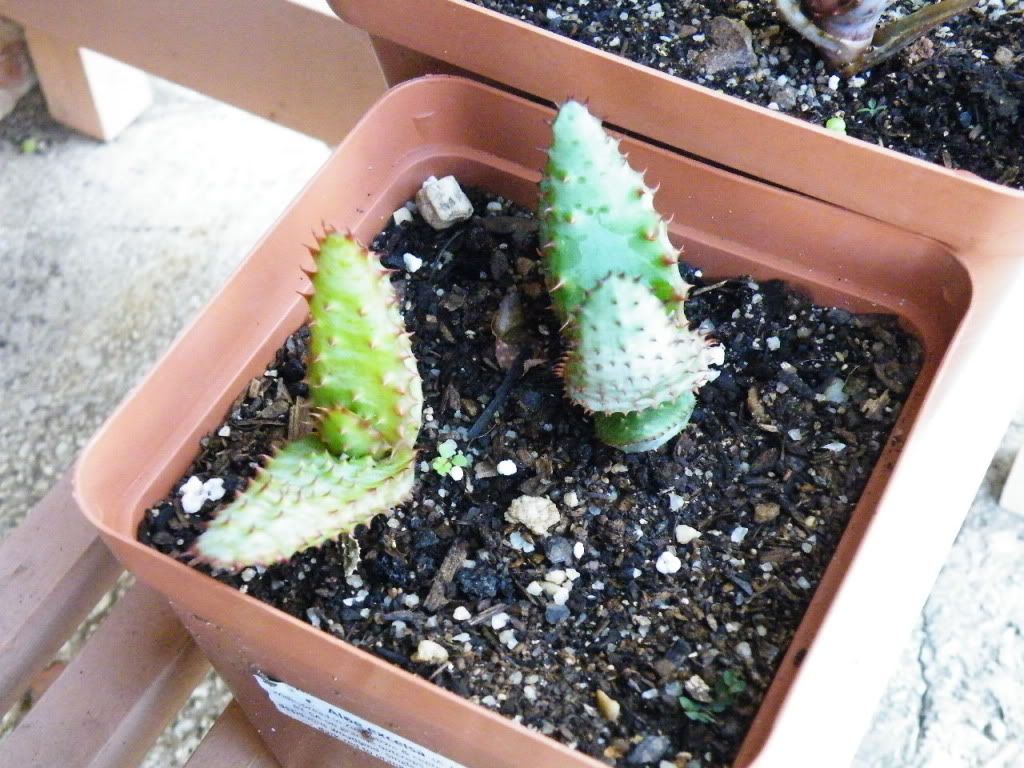 Crassula ericoides seedlings
Conophytum flavum ssp flavum babies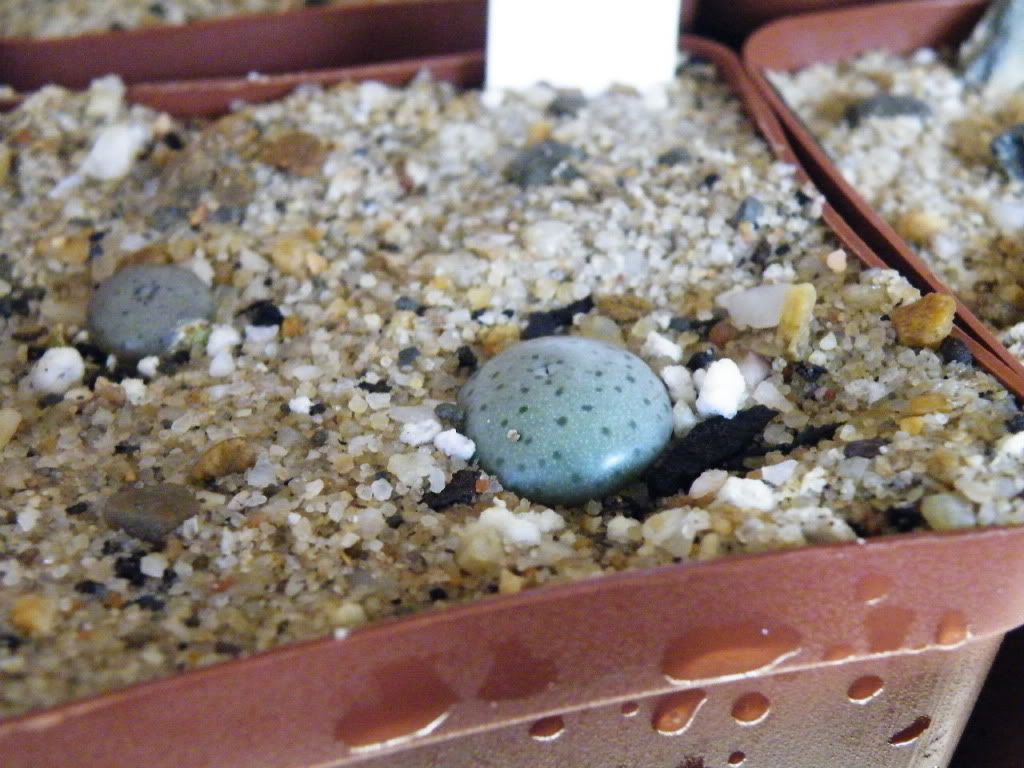 One of my real fav's - Cheiridopsis glomerata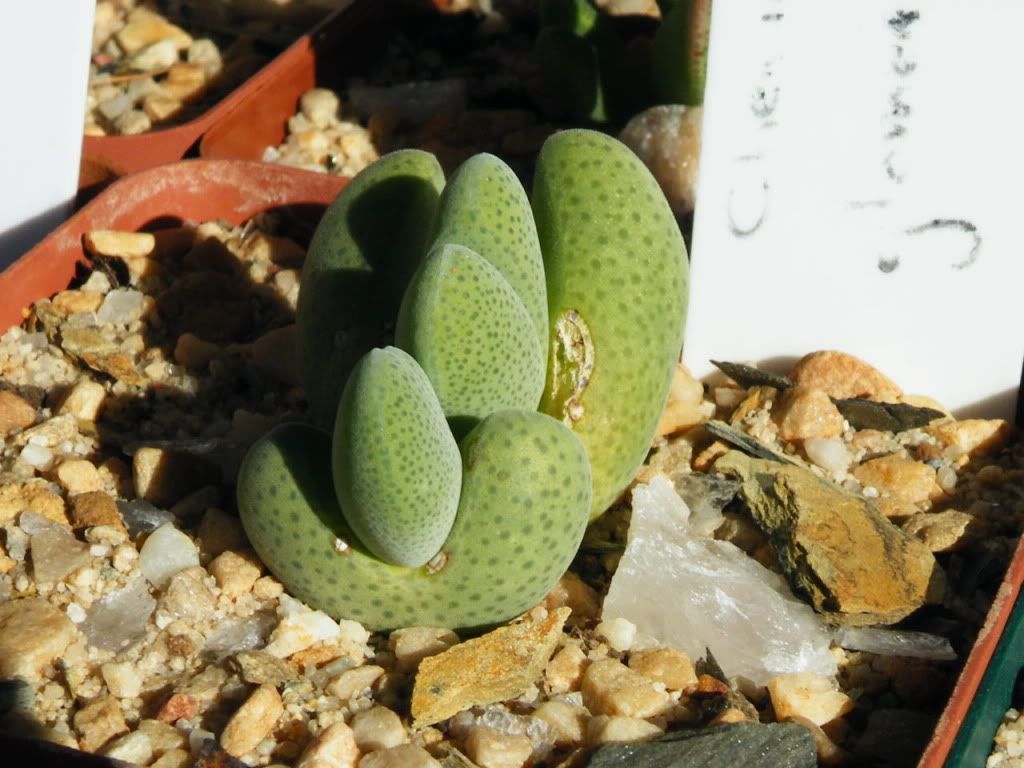 Funny Cheiridopsis meyeri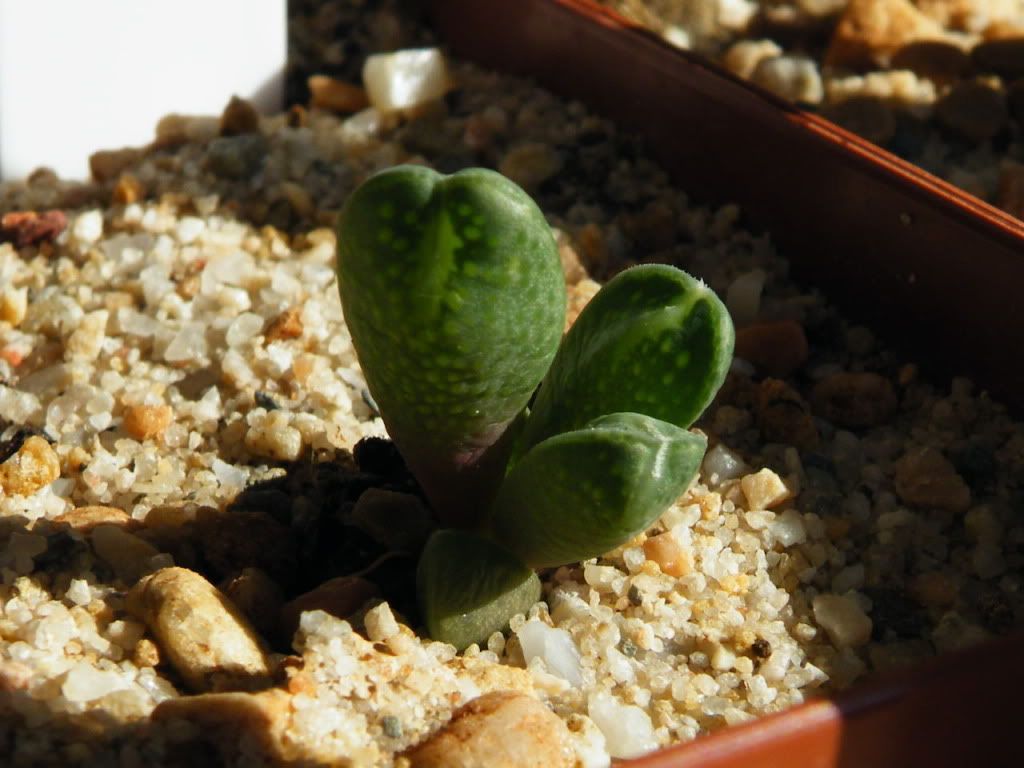 Conophytum uviforme subsp. subincanum babies transplanted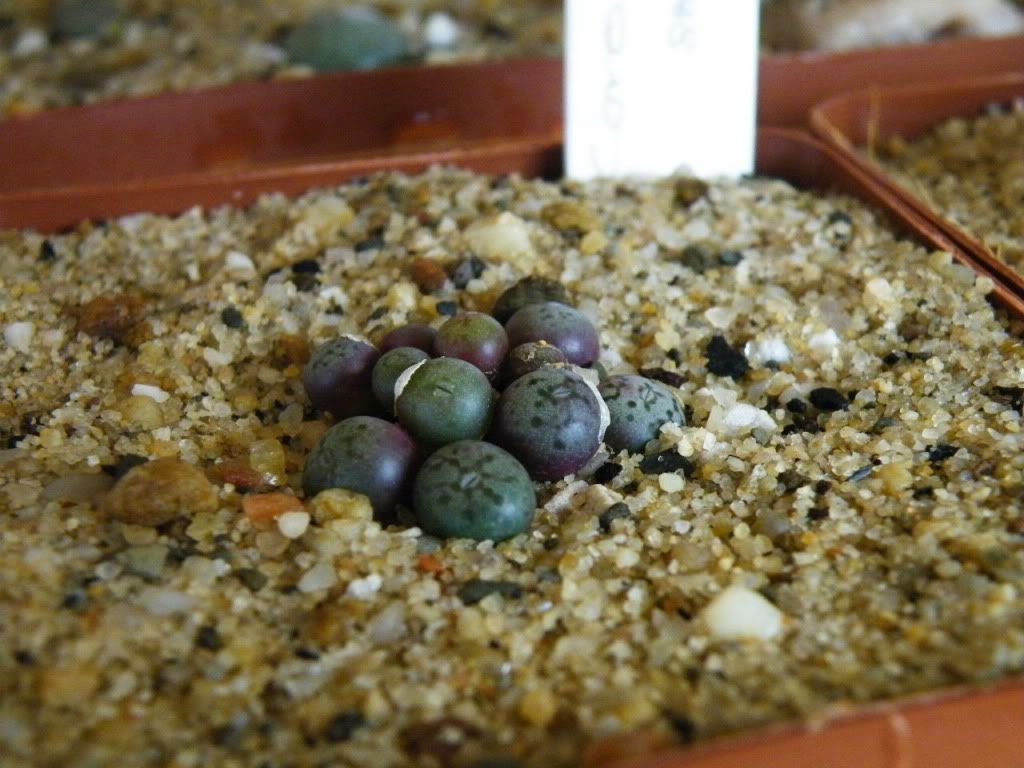 Hoodia gordonii juvenile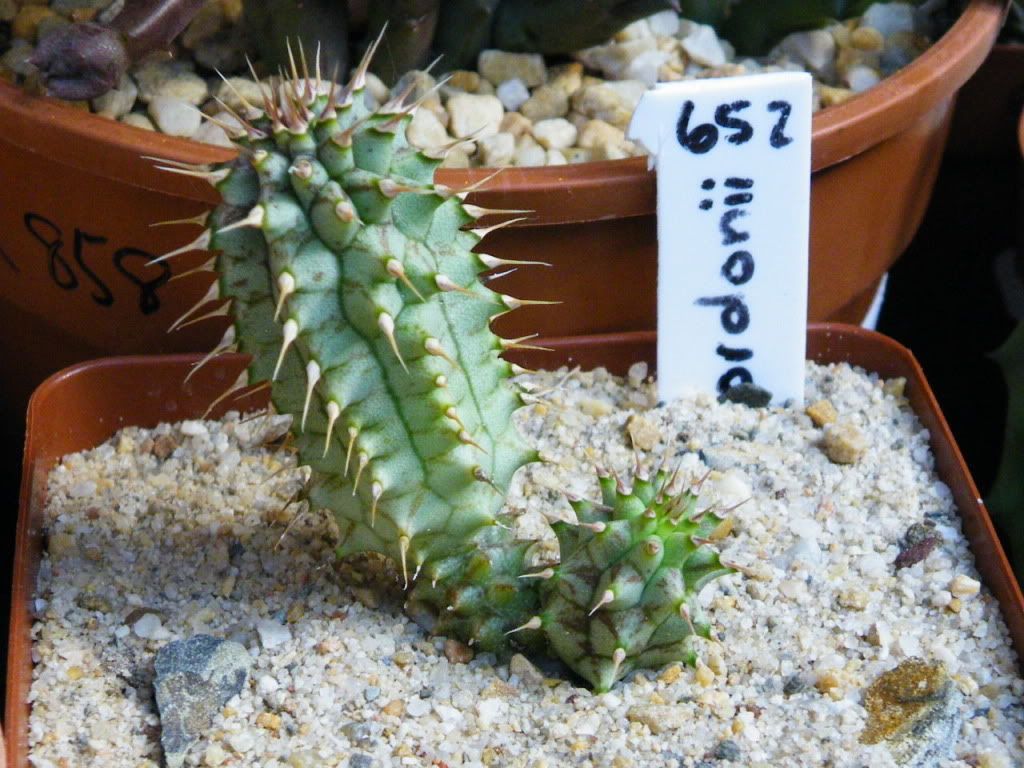 Schwantesia marlothii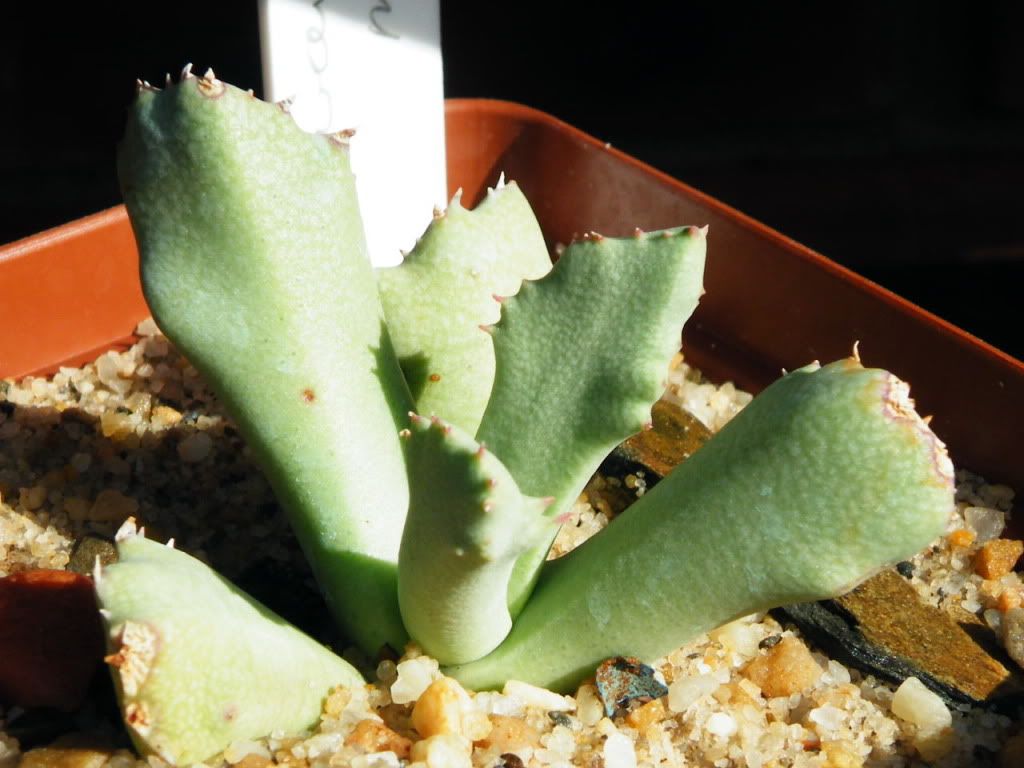 Some of the newest seedlings - 7weeks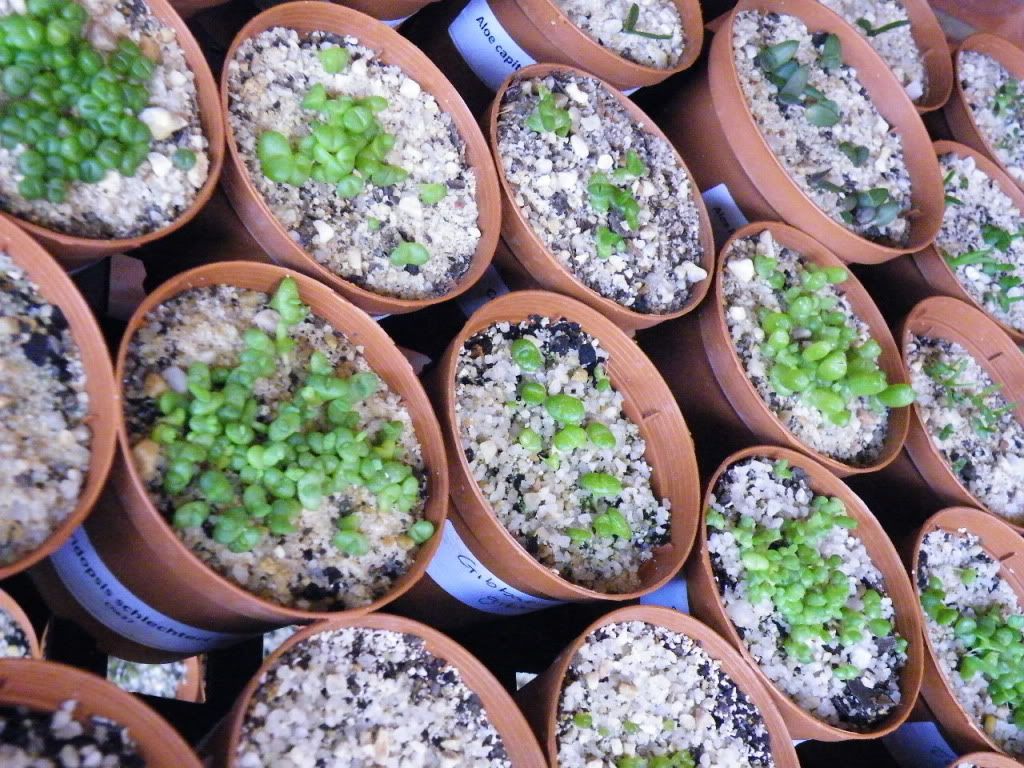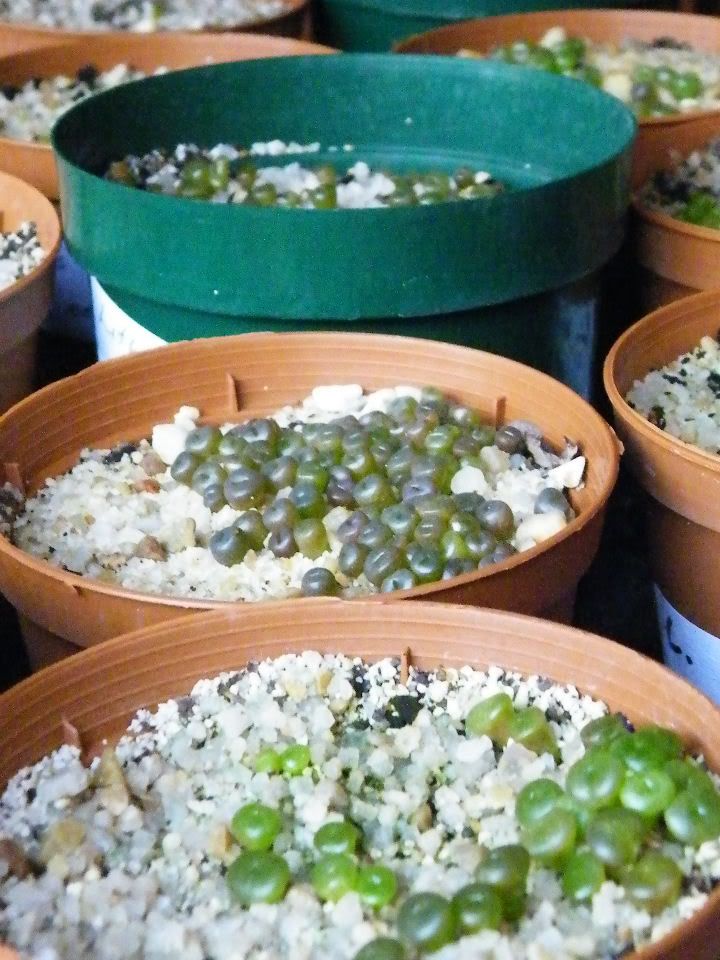 Some older lithops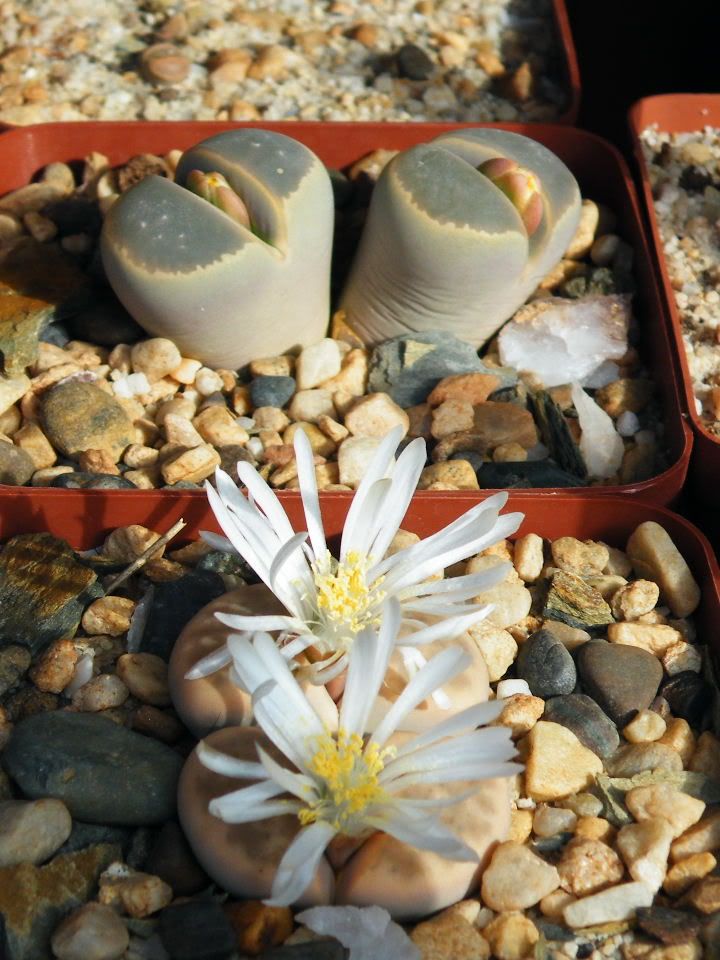 And finally, I do have some cacti...LOL!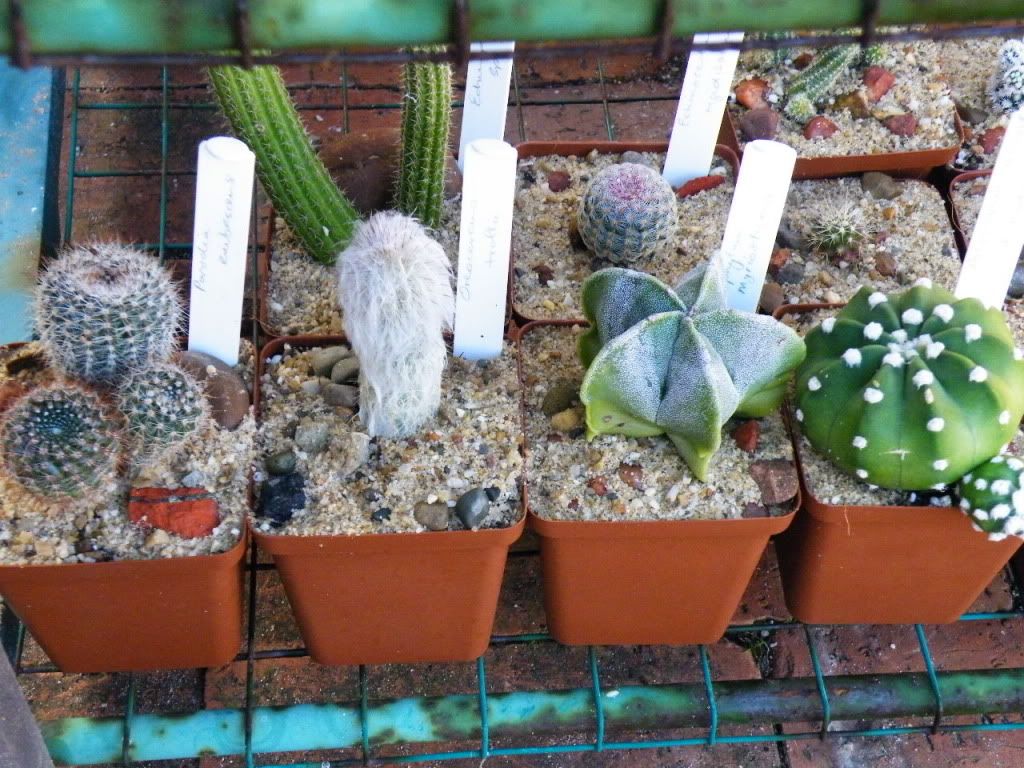 enjoy!
Rian