Monarch with folded wing
jibd
(6)
September 16, 2012
Hi all,
I had a monarch emerge this morning with a fold in its wing.
The one wing is fine: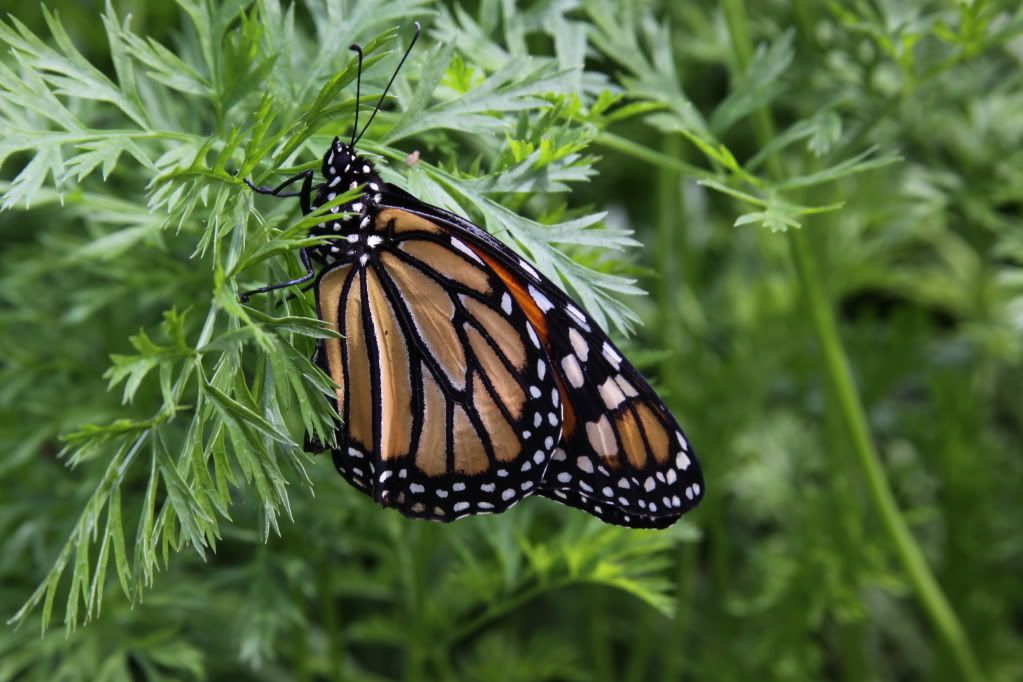 But as you can see, the other wing is folded in one part.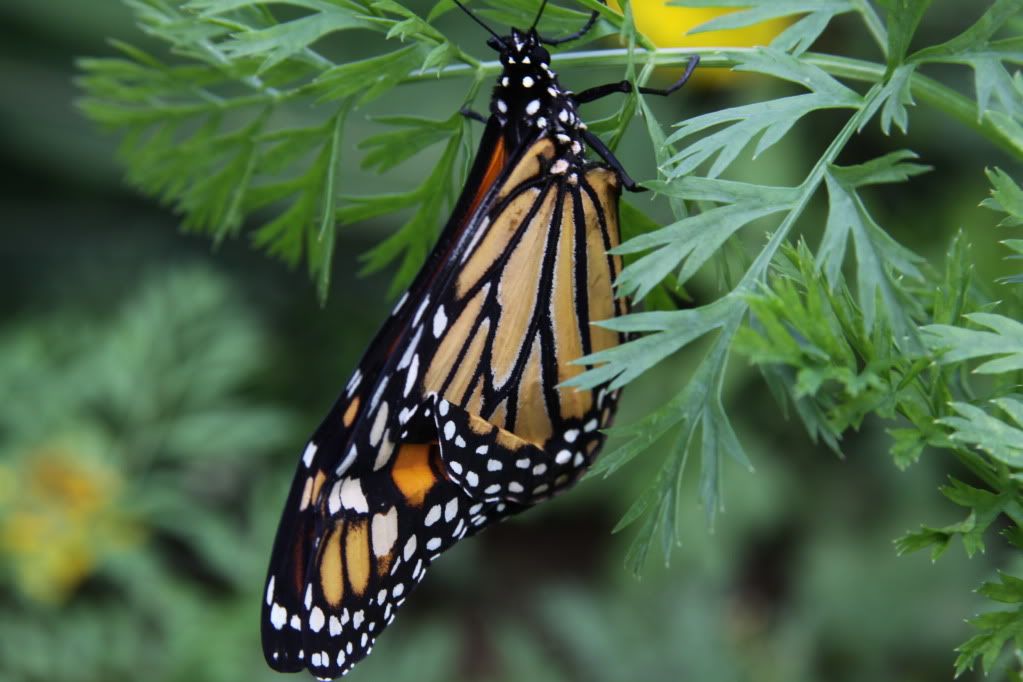 This is a blurry picture, but you can see the wings are also leaning to one side.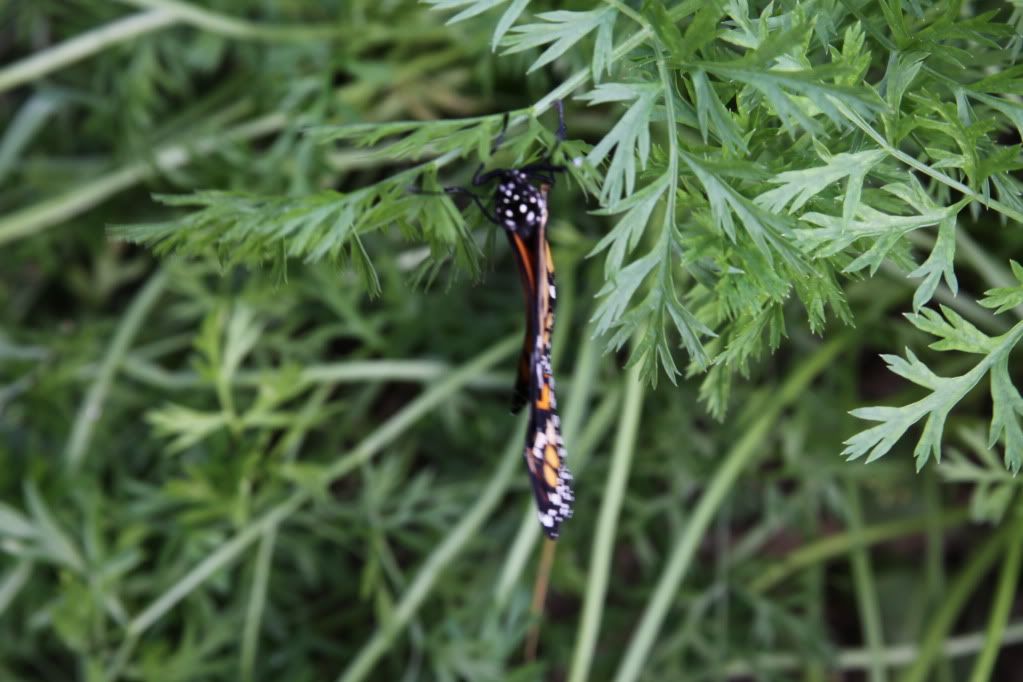 Is there anything I can do for it? I'm not sure if it will be able to fly like this, but my gut tells me no.