Is this trouble? (possible weeping willow)
melle_sacto
(Z9/Sunset 14 CA)
July 23, 2014
A few years ago, the landlord next door planted a small tree in their front yard. It's gotten large enough, now, that the branches were overhanging our side yard fence. We decided to remove the ones that overhung because we are using the side yard more lately (painting the house and staining the fence). Which got us to looking more closely at the tree...
My DH thought it looked like a weeping willow, and we can see one very large surface root that is headed toward their front yard water spigot.
Can you tell from these pics if it's a weeping willow? If it is, I'm worried about our water main as it's close enough to the tree to be a target.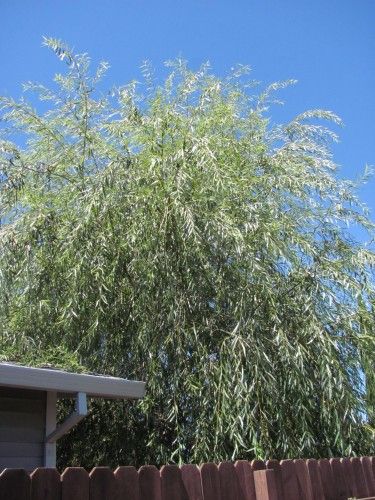 This post was edited by melle_sacto on Wed, Jul 23, 14 at 15:49