Buckeye Season is Here!
misssherry
(Z8/9SE MS)
September 2, 2012
When I hauled some sticks off to my pickup pile on the main road this afternoon, I found one lone buckeye cat -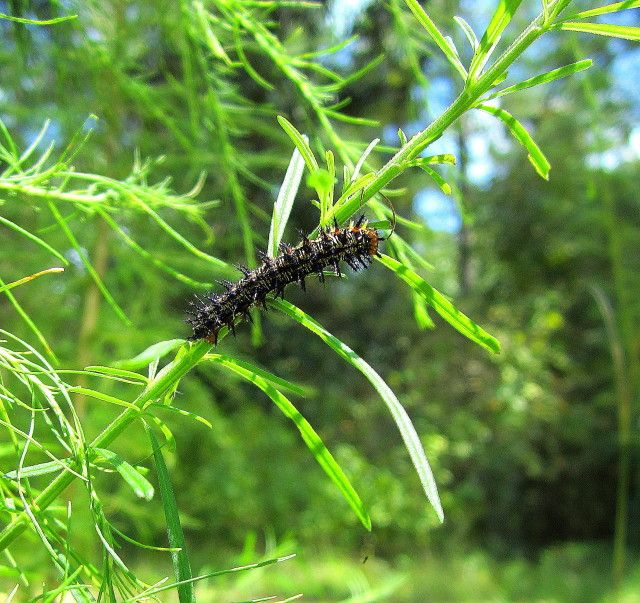 I brought the cat in to finish raising myself.
There aren't too many agalinis plants where I found the caterpillar, so I went up front and searched for some on the big stands of it there. 'Couldn't find another caterpillar, but I did see this -
I'm hoping she was a female laying eggs on the host plants!
I wish we had these beauties year round, but, in spite of planting host plants for them that they could use in the spring and summer, the cats usually only show up in Sept., Oct., and Nov. - I think I've found a few in August.
Oh well, I guess that's nature's way.
Sherry