Garage sale - $1
Found this at garage sale yesterday:
The soil is totally dry, container doesn't have drainage hole (at least they didn't overwater).
Is the tall one cereus peruvianus?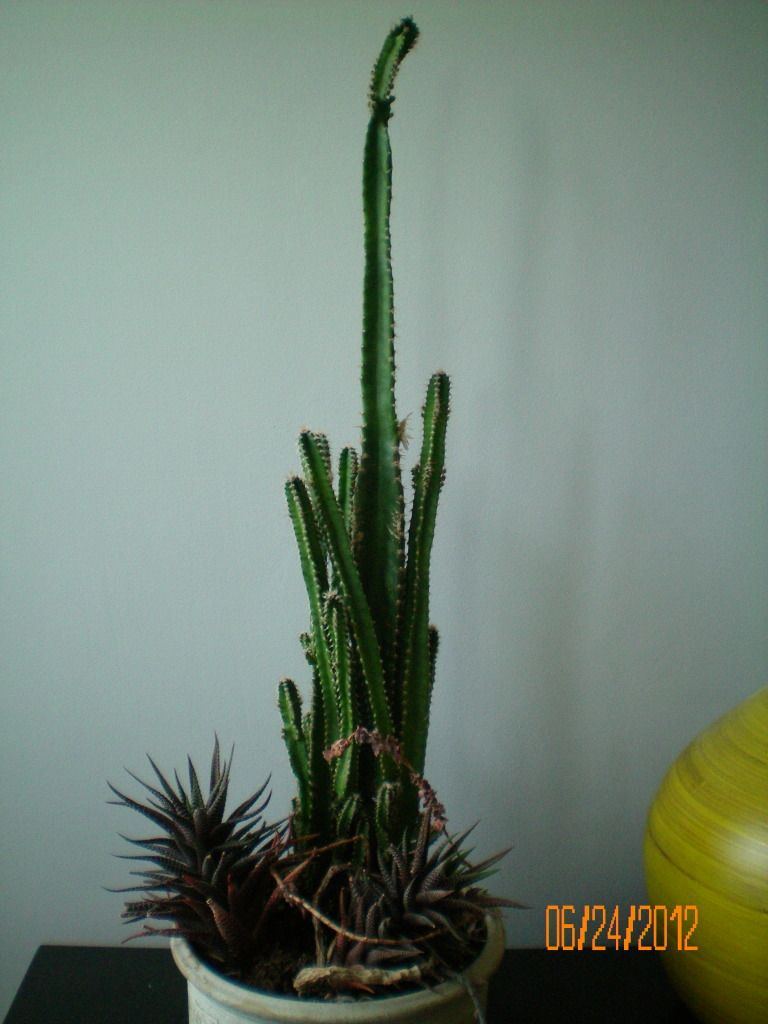 #1: there are 2 identical plants, reddish in color (grown dry & sunny?)- is it Haworthia?
#2: close-up of Cereus (?)
#3: little almost dry/dead fuzzy rosette (there are 2 stems that have barely-alive rosettes, few more dead ones) - I have no idea what this is:
#1:
Any comments appreciated.
Thnx.
Rina