Native nectar plant ID
bob_71
(z7 MD)
September 14, 2012
I eliminated most of my nectar and host plants last year. The garden area's soil had been cultivated down to about 3' using mulched leaves and grass clippings for 30+ years and had a decaying layer of hardwood mulch on top. It became prime space for seeds of all types to settle down, and they did.
Among those that thrived was this late blooming 4'-5' well behaved plant that I chose to allow to grow. It has proven to be highly attractive to bees, butterflies and all other nectaring insects. The blooms are small but borne in clusters so that the whole head is rather large. In Maryland it bagan blooming in late August along with the Mistflowers. I see this plant growing in fields on the roadside. I hope some of you experienced members can ID this for me. I flunked in my efforts.
A close-up with a Locust Borer.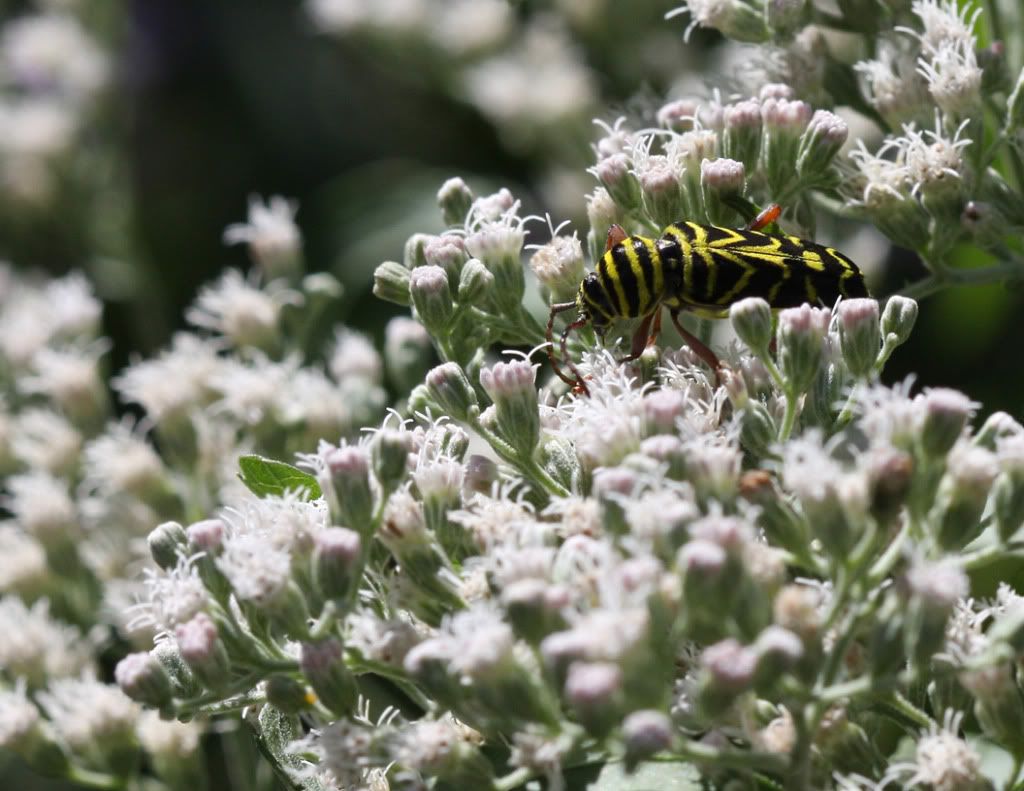 Foliage visible with a Painted Lady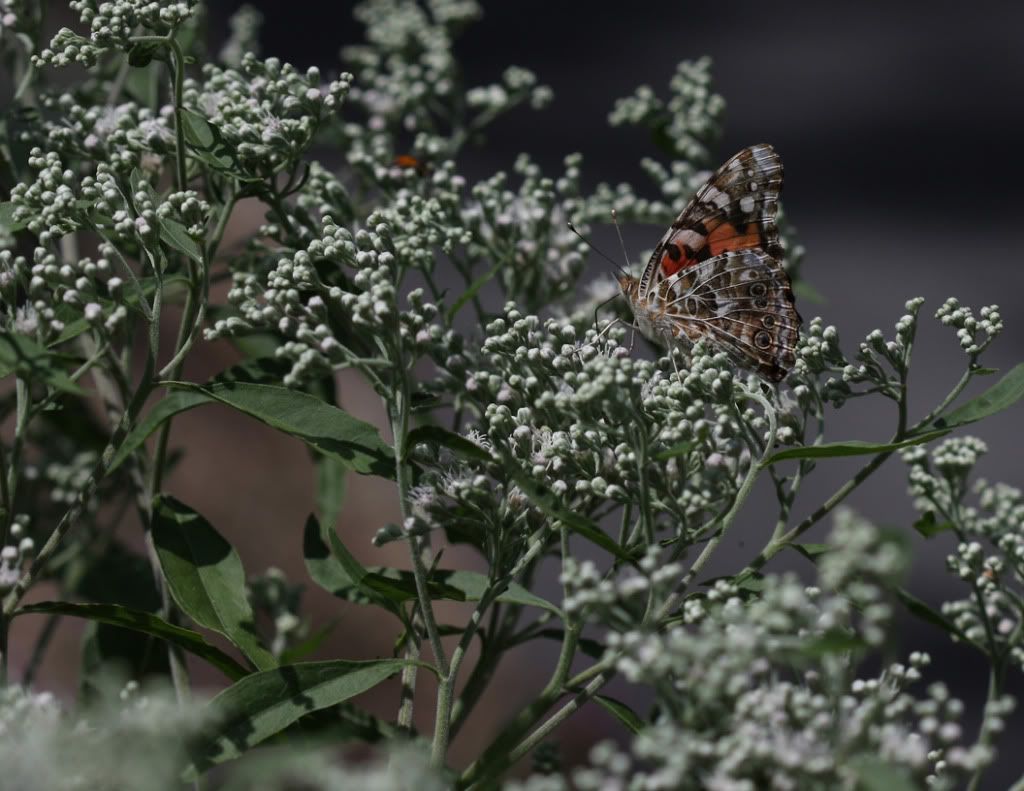 Thanks,
Bob