Some Of My plants..
These are some pics of my plants.. i grow these beauties in windowsills. some Outdoors.. Enjoy
I recieved this Venus' flytrap Bigmouth for Cooks' around september. fairly nice..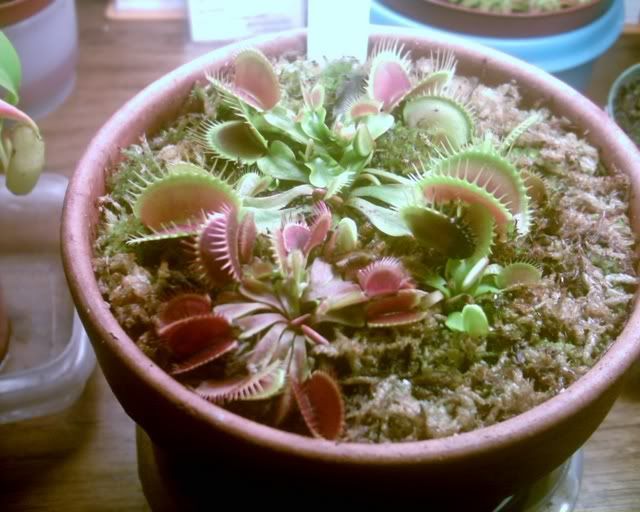 This is the same Venus flytrap bigmouth, but in a different pot since i gave it its dormancy period around january through march(thanks for the advice Bob). A very beautiful plant..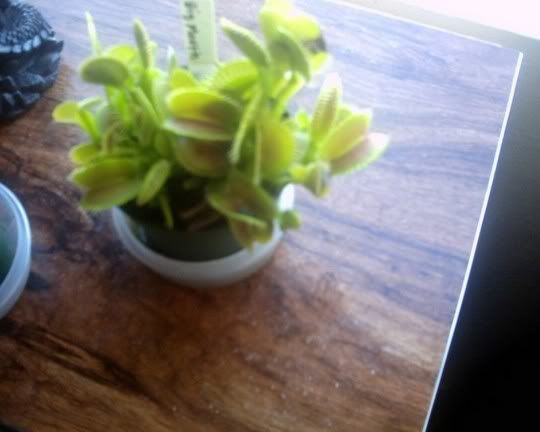 A Beauty Indeed..
This Nepenthes Sanguinea was also recieved from Cooks' I grow this one in a window sill that provides 2-3 hours of mourning sun. I used to grow it under lights but i found mourning sun is brighter than flourecent lighting..
Past..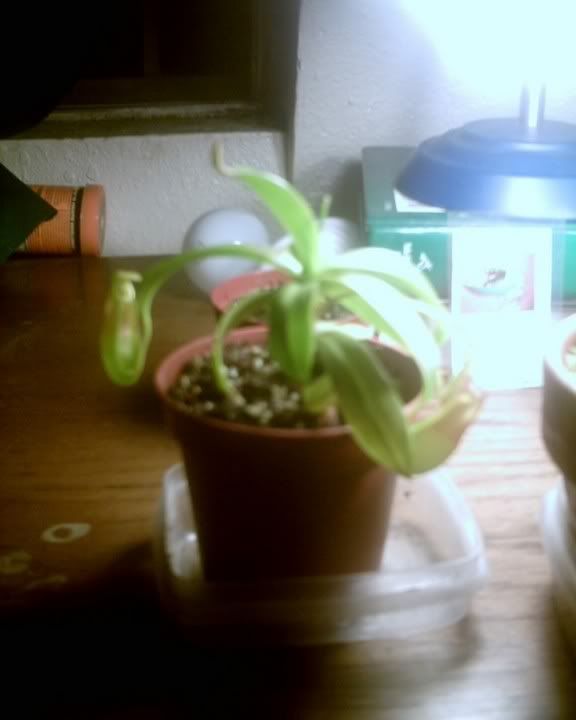 Present..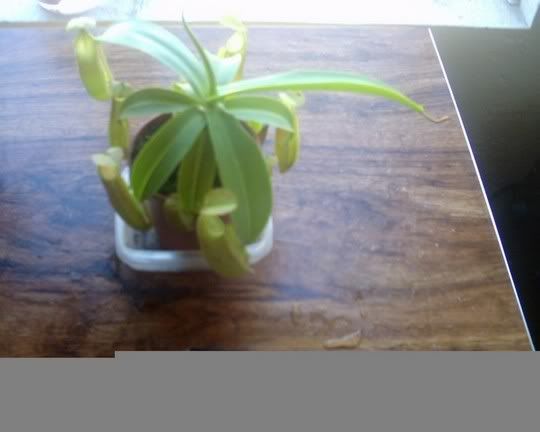 This Cephalotus was obtained from Arthur Knapp, On April the 7th, 2005. Although small, but the plant has growned plentyful. i grow this plant in a windowsill along with the VFT Bigmouth. it is in perfect Health.(sorry for the blurry pic my cam sucks)
The only name i can give give butterworts are Cuties. Butterworts are very elegant growers, although some grow pint size..but size does not matter.. the flowering Pinguicula Moranensis was recieved from Cooks' on February 25, 2005. The larger Pinguicula Moranensis was obtained from a Garden Center.. The Pinguicula Sethos was obtained from Home Depot, it also creates an appealing crimson pink colour when growned in bright light. Not too Shabby..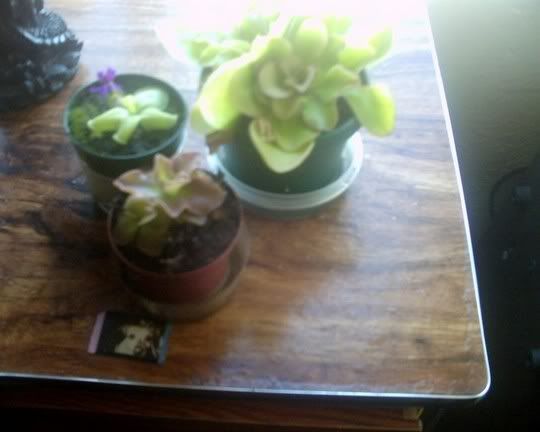 This is another VFT Bigmouth but it's a small 2-3 year old that cost $7.99. this plant was obtained from Cooks' around October. at the moment, it produces 1" traps..incredible for such young plant? i do not have a present pic to prove this.. because everytime i try to scan my pics into the comp, the program gets frozen so it sucks..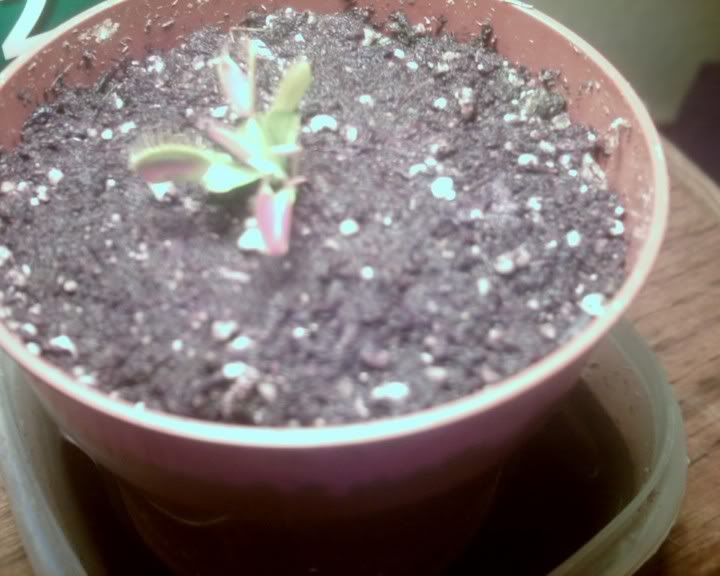 I couldn't update the rest of my plants' pictures. my comp frozes all the times when doing such( i wanted to post a pic of my giant VFT cultivars and other very large VFts i recieved from a friend, also some pics of my outdoor bog garden and some of my friend's plant pics. He only managed to get a few of His.).. hope you enjoy the pics.