Dorstenia lavrani flowering
penfold2
(4b, MN)
June 9, 2011
My little Dorstenia lavrani seedling that I've had for one year has decided to flower.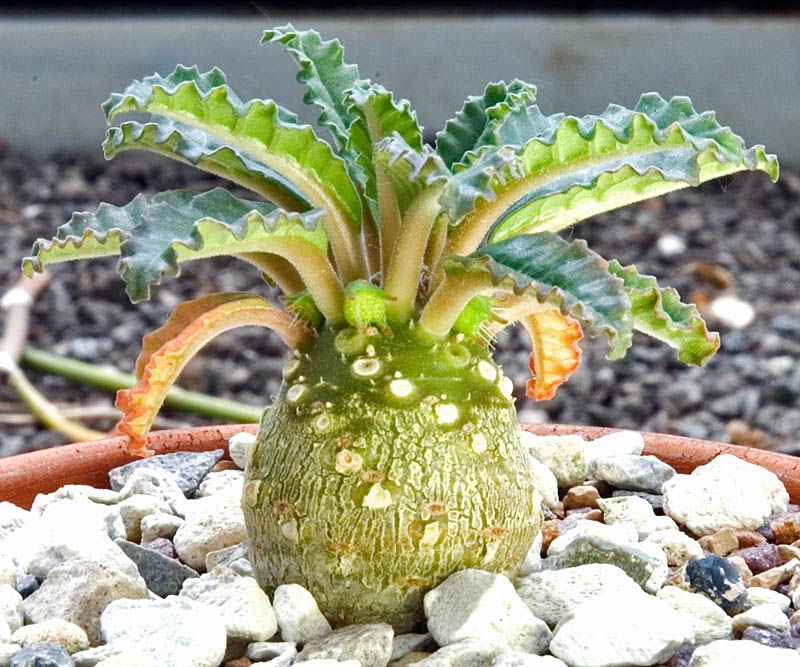 I never expected it to flower this early, but this is my first Dorstenia flower, so it's new to me. It's not a great photo, but I believe I can see pistils which would make it a female.
Any growing tips? I've managed to keep two of them alive for a year now, but I do not have a good track record with their relative, D. gigas. They keep rotting, which makes me nervous about D. lavrani as well.