Desert cps and Sarr ID
Hi Everyone,
So far, it is possible to grow cps in the Phoenix desert. I still have my VFTs and the 2 Sarrs growing outside, watching them day by day for any "toaster" effect. The temps here have been 110 or higher 6 days in a row. The humidity between 3% to 8% during the day. I water in the morning and evening, misting them heavily in the evening. I have a 75% shade screen over the plants from noon on through the day. The shade screen is keeping the media cool enough, not having to use ice cubes. I had read to keep the water levels down in the trays, that the water will hold heat. I understand that theory but it didn't seem to work for me. The media remains damp and cool, the plants just do better with water up 1/3 to 1/2 of the pots. I started with cps last summer so this is more an experimental summer for me.
VFTs at 113 degrees yesterday. Growing well, good green color but not much color in the traps. Not sure why that is.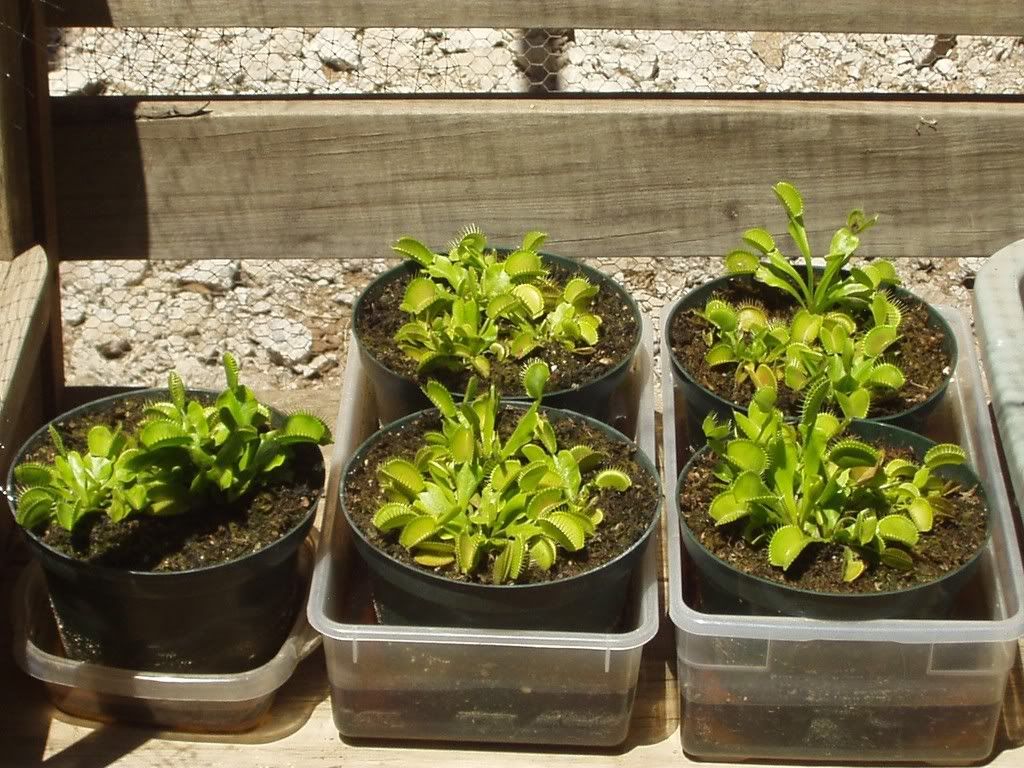 This Sarr I purchased February 8 from Home Depot, labeled Sweet Pitcher Plant, Sarracenia Purpurea. I posted a pic here in Feb. possible IDs were Judith Hindle or Dana's Delight, also was the suggestion to let it grow a bit then try for an ID. Here it is growing outside since March 30. Any ideas on ID?
Any help or suggestions appreciated.
Anyone know of any cp clubs, groups, organizations in Phoenix or in the state of Arizona?
Stay cool :),
Nycti