Questions about my first pitcher
poolboy101
(TX, 9)
July 4, 2007
I went to lowes today and bought a pitcher plant. It looked very healthy (bright green leaves, great color on the pitchers) I'm loving my plant, but im kinda clueless when it comes to these. Here are some pics and questions.
Is this normal? it looks as if the pitcher was torn off.
Will this broken leaf hurt the pitcher it is connected to?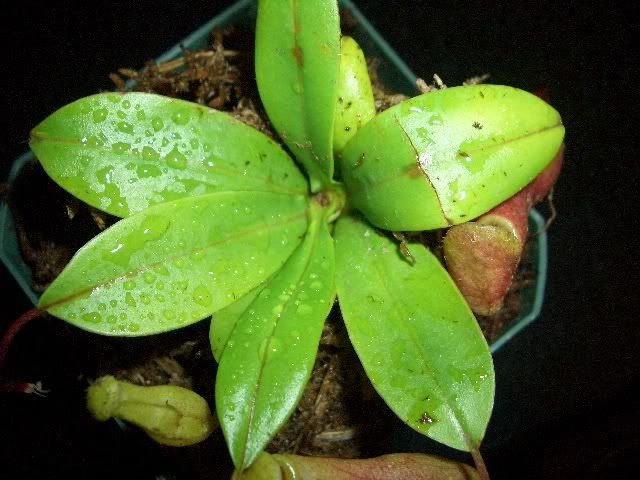 The pitcher that is connected to the broken leaf does not have any liquid in it but a small fly in it. should I take the fly out?
How large does a pitcher have to be before I can give it flies i catch around my house?
and also what can i feed them when i cant find flies? does anyone know the species? all it said was Nepenthes. Sorry for all the questions.
Thanks for any help