Holy...CRAP!
Phildeez
(9b)
August 17, 2013
So i was in my garage and I noticed something weird folded up in the bottom of a pint glass. I picked up the glass and it freaking started flapping, nearly causing me to die of a heart attack. It was a bird! NO. It was a freaking monster moth the likes of which I have never seen. Look at that wing span!
I thought it was a hummingbird moth but it appears not and I have not ID'd it yet.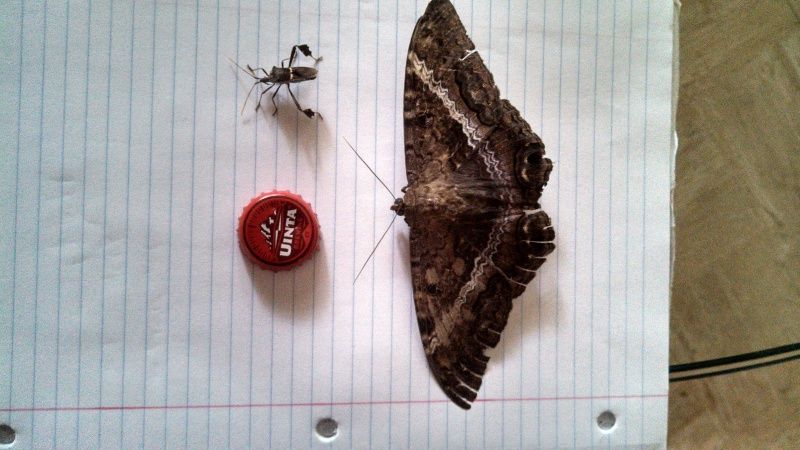 Then while walking inside with the moth-filled cup I almost stepped on a that cool assassin bug with some leaf-camo. I have never actually found one in years of gardening, so it was a cool morning on Phil's Bug Farm.
Any ideas on the moth/butterfly?