Mutant Sunflowers
anneplath
(9 Ontario, CA)
August 14, 2013
I planted these Mammoth Sunflowers back in May, most have grown in and are beginning to bloom. Two, however have gone a little strange...
They were the first two to have growth spurts and gain any kind of height; stalling and finally stopping at around four feet. A bud developed on one but not the other. The bud's covering then browned and fell off to reveal this cauliflower looking structure. The higher leaves of both plants are also deformed, growing in curled up, forked, and some split partway down the middle.
I've been researching and researching but cannot find anything similar to this. Any info would be much appreciated.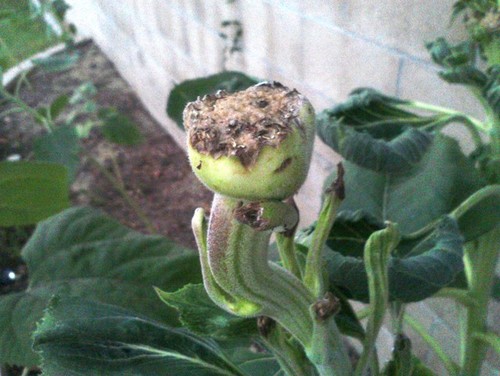 This post was edited by anneplath on Wed, Aug 14, 13 at 23:22