Another First for me!
bob_71
(z7 MD)
October 3, 2012
For years I have had lots of Spicebush Swallowtails. I attributed this to the large number of Sassafras trees in my yard but I had never happened upon a caterpillar until a couple of days ago. My adult trees have been pruned to a point about 8'-10' so I haven't given them anything but a cursory examination for cats. Sassafras trees produce lots of "new tree" growth from their roots and I have generally removed this new growth. I unintentionally left one last year and it is about 18" tall and wide now. I was out in the yard with my camera and noticed the "gnawed on" leaves and several possible nests. These rolled up leaves were indeed inhabited and I got my first live-view caterpillar.
My grandmother never owned a toothbrush in her life...she always had a supply of "home made" Sassafras toothbrushes. She died in her late 80's with her own teeth intact so they must have worked.
Bob
Young Sassafras Tree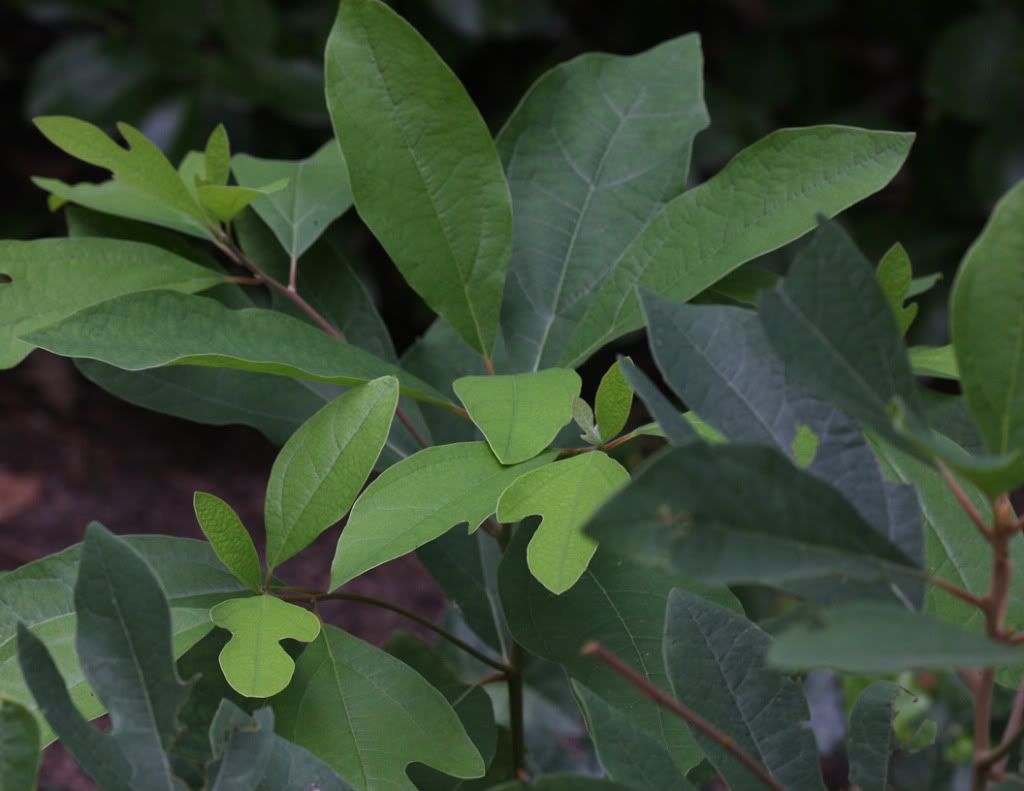 Un-touched nest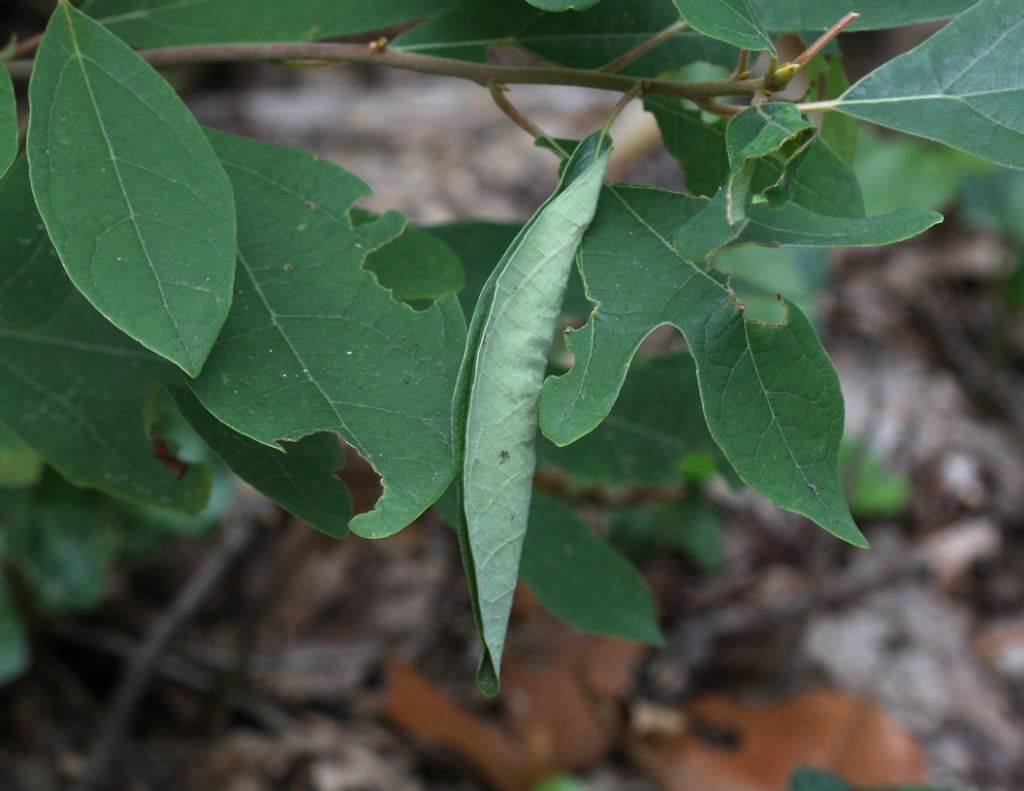 Partially opened nest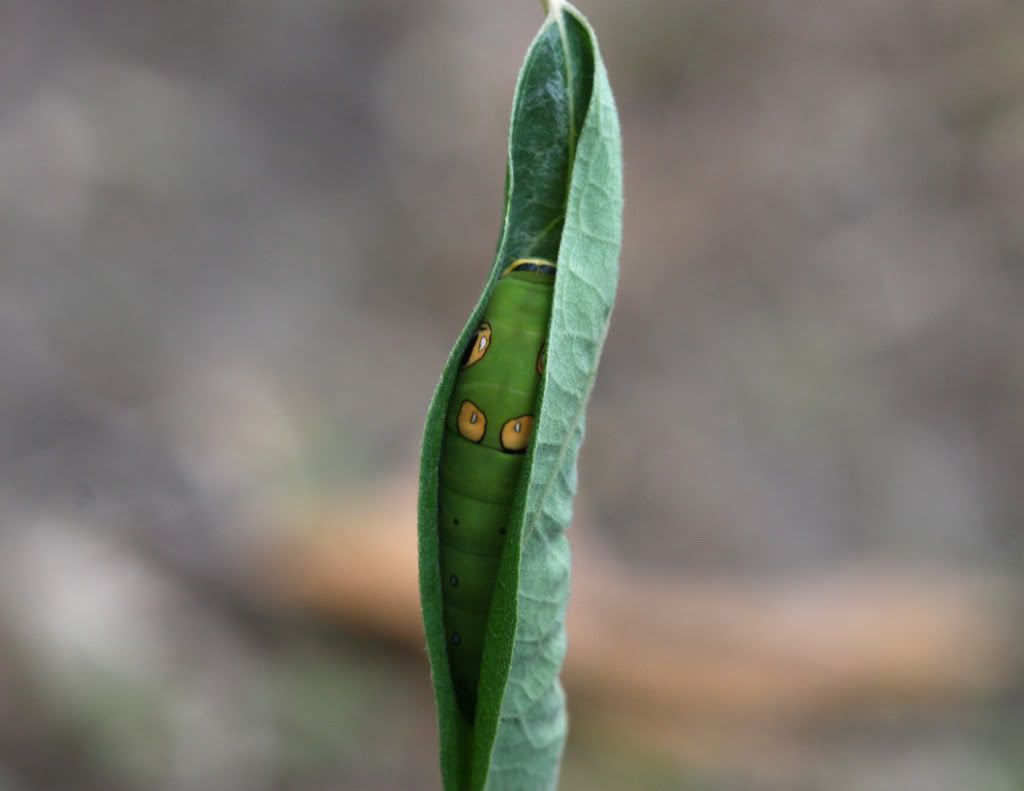 Nest held open exposing caterpillar