Soft and fuzzy succulents~~ Bought to be a gift.
jojosplants
(9/ Tucson, Az.)
June 8, 2014
Wednesday is my son's birthday.. and he loves the plants as much as I.. so for now I got him a few from Lowe's and soon we will hit the big nursery's or mail order for some more... Oh.. and one jumped in the cart for mommy ;-/ ... lol...
Tradescantia somaliensis
"Kittens Ear"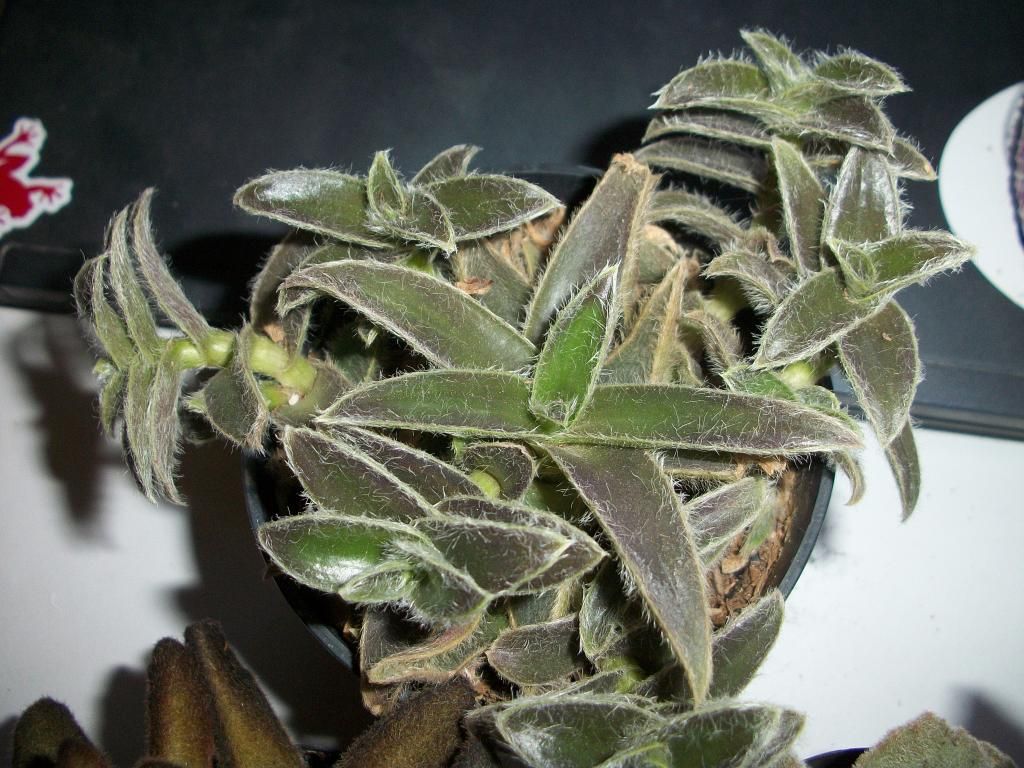 Kalanchoe beharensis
"Fang"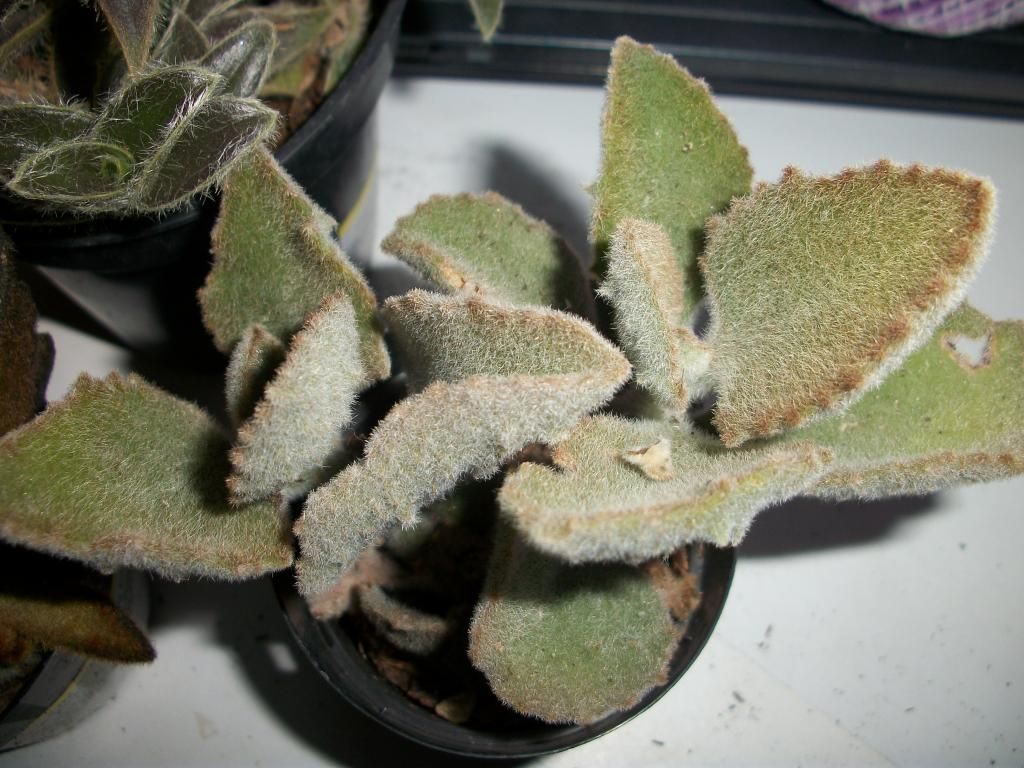 Kalanchoe tomentosa
"Panda plant"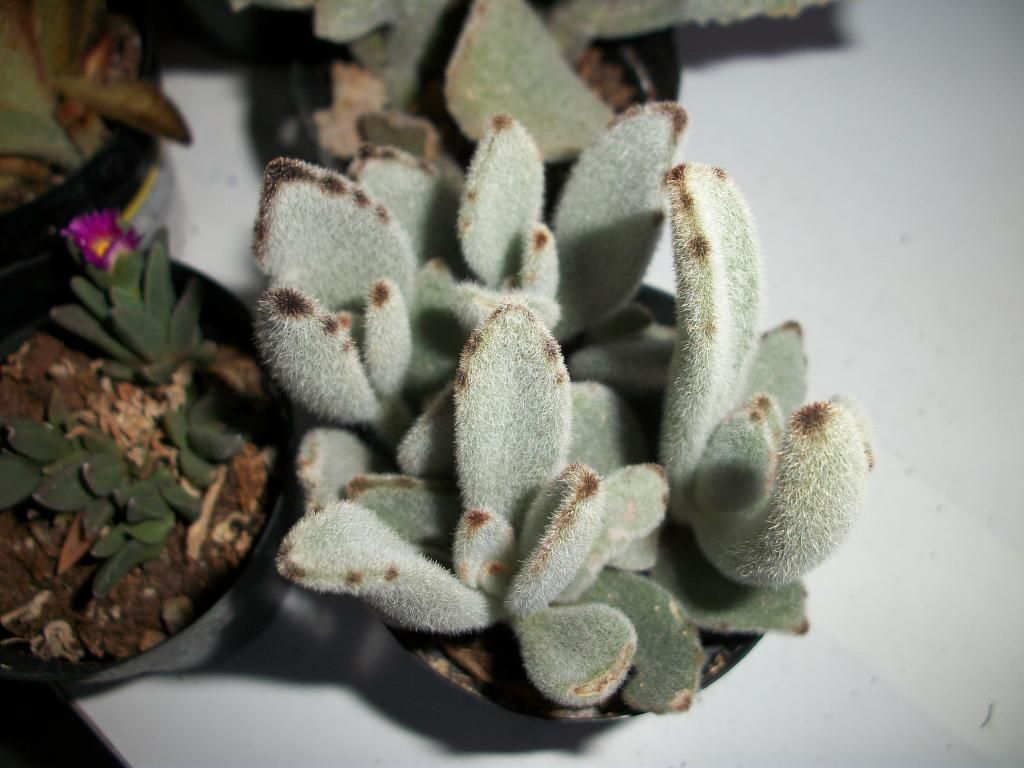 Kalanchoe tomentosa
"Chocolate Soldier"
And for me.. lol.. well it had a flower, what can i say!? lol
Delosperma sutherlandii
'mimicry plant'
and best I can tell from searching, it is a type of ice plant
and that was the first thing I thought of when I saw the flower. The leaves are very different that what my mom had when we were kids, but the flower reminds me of hers.