Wild Senna Seeds
bob_71
(z7 MD)
October 6, 2010
In keeping with the defined purpose of this site, I will try to provide some information on my experiences growing Wild Senna (Cassia hebecarpa) this year.
I bought a single bareroot plant of Wild Senna from Prairie Moon Nursery this spring. I planted it into a 5-gallon plastic pot. I drilled about five extra 1" holes one-quarter of the way up from the bottom of the pot and then planted the whole pot about 8" into the ground. I do this (pot and bury)to everything I plant as a defense against voles which are terrible here. Seems to work for me.
It has grown VERY well into a five foot specimen that had loads of yellow blooms and subsequently bore lots of seed pods. The leaves resemble the leaves of locust trees.
The plant has been recommended as a host plant for Little Sulphur. Sleepy Orange Sulphur and Cloudless Sulphur. As for me, this first year it served as a host plant for a smallish caterpillar that I strongly believe was a larva of the Gray Hairstreak but I can not be 100% sure of the identity. However, I only saw a very small number of yellow butterflies of any type this year. The only Sulphur to reach the E-close stage in my garden was a Clouded Sulphur that hosted "somewhere" and then found his way to a sedge plant where he pupated.
I harvested several hundred seeds yesterday and offer them to you at no charge in gratitude for all your kindness and help over this year.
Wild Senna (Cassia hebecarpa)is reported to grow from Georgia northward and west to Minnesota/Wisconsin. It is a perennial that is most productive in it's second year after which it diminishes in vigor. It is easy to self-seed but can be contained by harvesting the seed pods after they ripen but before they fall.
Please send an e-mail with your mailing address along with desired quantity.
Bob Anderson
Early in the season.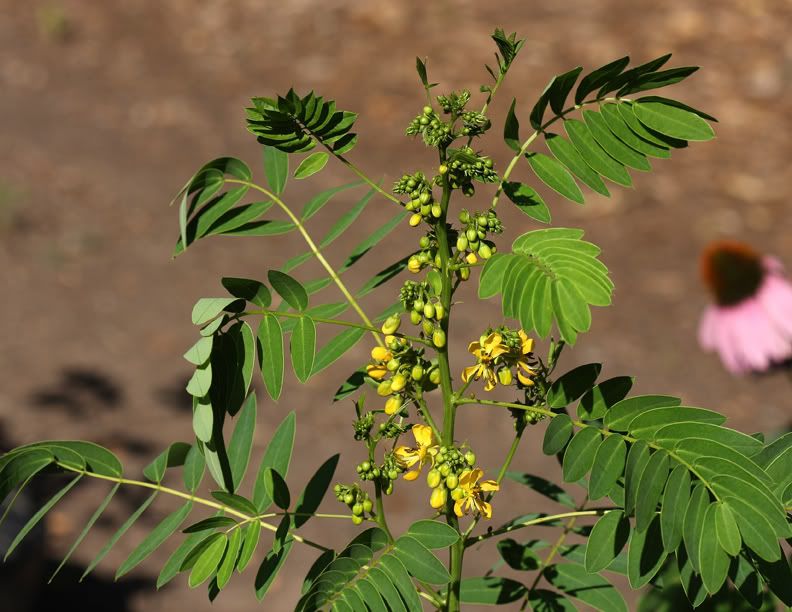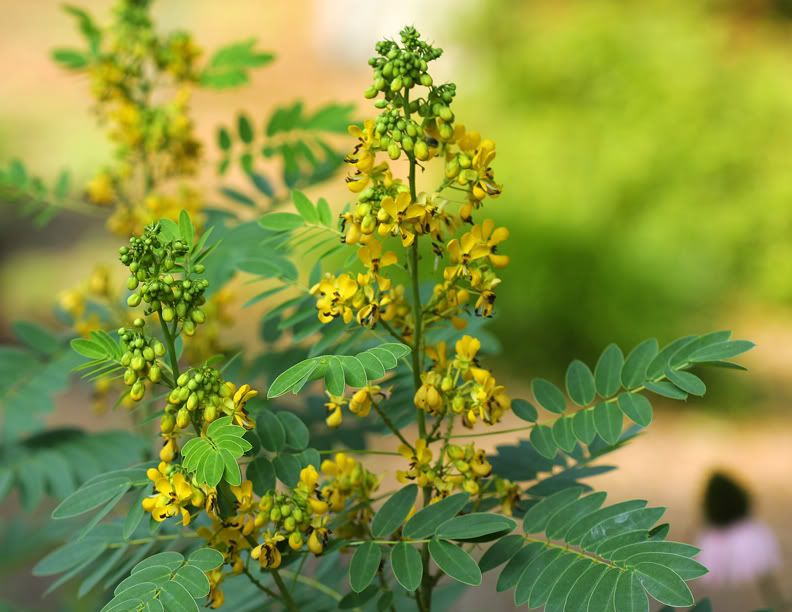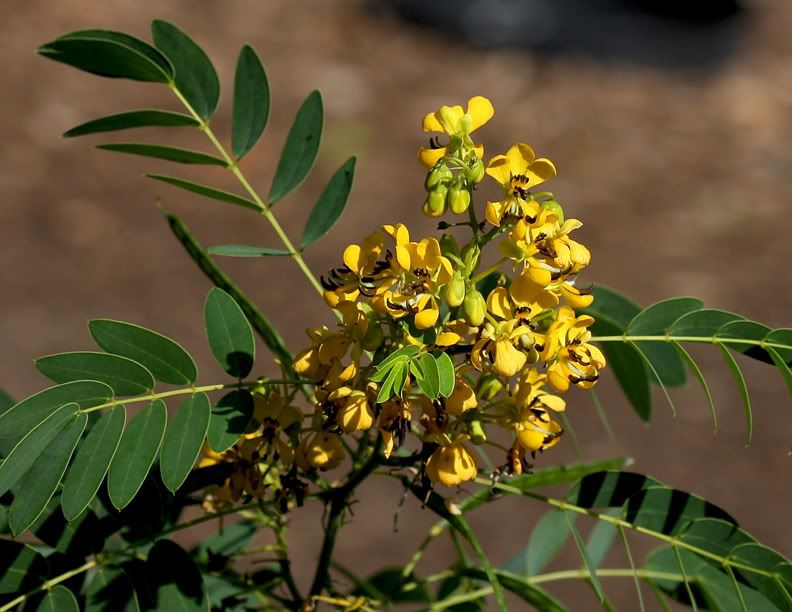 a back-lit shot of the seed pods in late July.
The dried pods on the bush in late September.