Lizard poop pic for leahcate
hosenemesis
(SoCal Sunset 19 USDA 8b)
September 18, 2011
I have found it useful to know my poop.
Why? For years, I blamed cats for messing on my roof until I discovered it was oppossums. Cats are always taking the rap for roof poop, and it's not even theirs.
I was hoping to include photos of rat poop as well, but the rat in our ceiling may have met his maker in the trap I set, because no new rat droppings have appeared on my living room carpet. I'll try to get some photos after we peel off the crown molding to remove the remains.
I scoured my potting sink area for the remains of my potato vine after it has gone through a hornworm, but they must have all turned into moths by now.
So all I have for you today is the droppings of Lloyd Bridges (Mike names all of the lizards) and baby oppossum poop.
Fence Lizard:
Baby Oppossum, after dining on my Stupice tomatoes: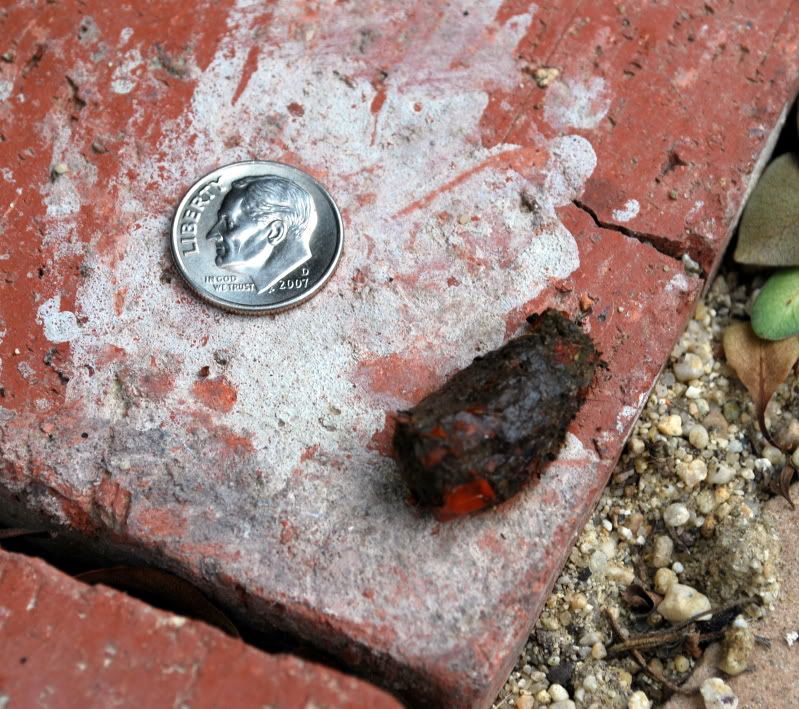 Please feel free to post your poop identification pics on this thread. I would like to see what comes out of a katydid, so I could distinguish it from caterpillar frass on my roses.
Renee