Common Buckeye
bob_71
(z7 MD)
October 4, 2010
Last year (2009) was my first year to actively work at attracting and photographing butterflies. One of the butterflies that I most wanted to attract was the Common Buckeye (Junonia coenia). For the entire year, I had just one come by...he pitched for just an instant on the ground and then flew away. That was it for the year.
This year, I planted about a dozen Snapdragons (Antirrhinum majus) in three planter boxes hoping to attract the Buckeyes. I did, in fact have a bumper crop of them this year. They were constantly nectaring on a broad variety of plants and constantly chasing each other. Though I was not a witness, some of the chases must have resulted in catches because my planter boxes have been full of caterpillars all season long. I have had from 3 to 13 caterpillars without interruption.
We just had our three-day tropical rainstorm (11"). The rains ended in the early morning of the first and I got to see three of my caterpillars pupate that afternoon. When I checked about noon the first had completed the chrysalis and it was dry. The second had just completed "pulling up his britches" and they were still wet. The third had completed the attaching and had assumed the "J" posture. All three had completed the chrysalis' by late that afternoon.
Thanks for looking these over
Bob
One of my favorites and certainly one of the most photogenic in my garden.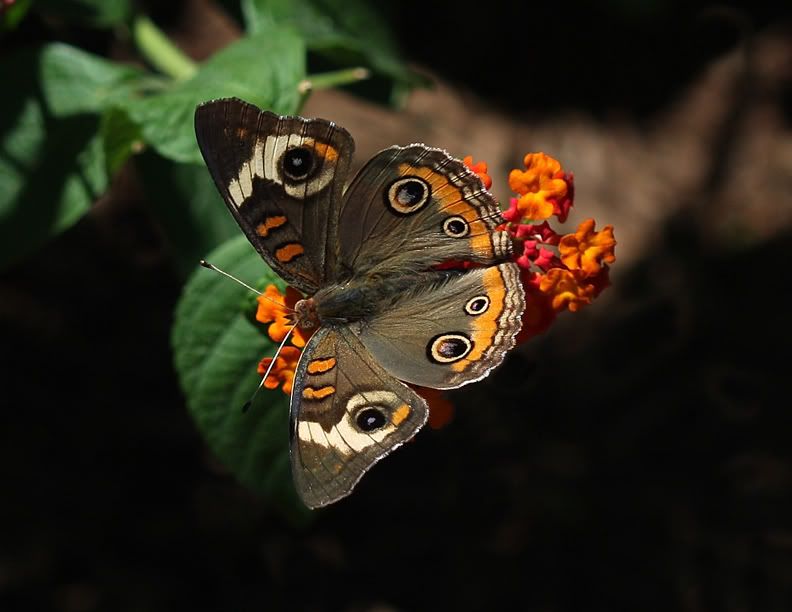 My planters are badly "grazed over" now.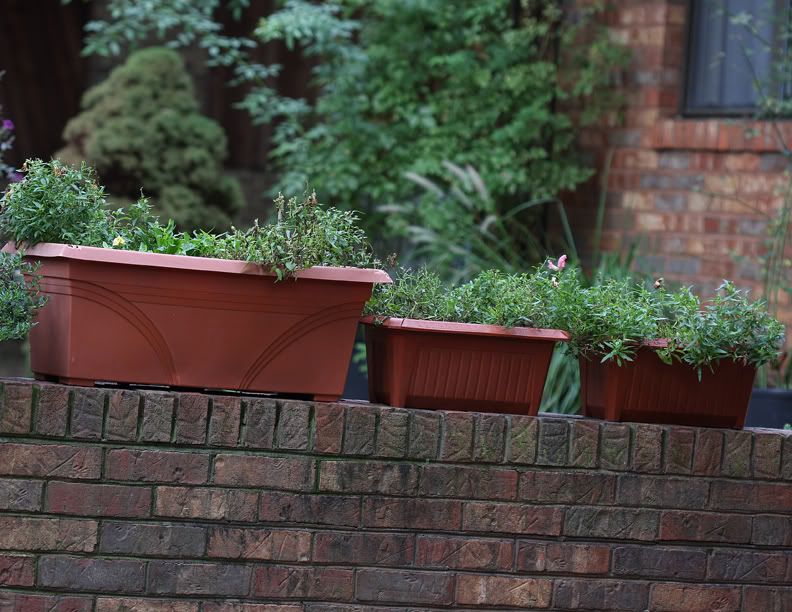 The first was already dry...just look at that zipper work on the underside...looks like something Elvis or Liberace would have worn! I can't help but wonder if that collapsed area, about where the left inside shoulder would be, will cause any grief?
The second still had that wet look indicating recent completion of the chrysalis.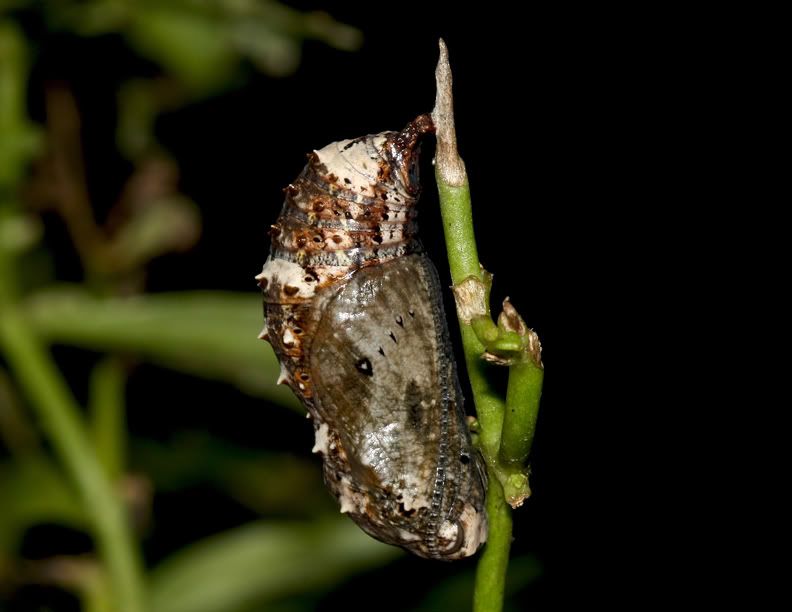 And the last one was just starting the final stage.