questions about my cape sundew
poolboy101
(TX, 9)
July 27, 2007
I just bought a cape sundew from cobraplant.com, and have some questions about my plant.
What is this growing at the base of my plant. Its very small.moss maybe?
What is this is it just a plain leaf? none of the other new leaves are rolled up like this.
And this is just a pic of the whole plant.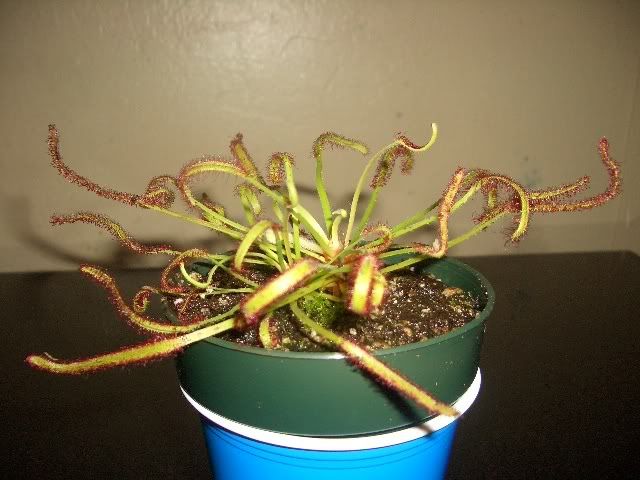 There are two plants in the pot and the roots are coming out the bottom of the pot.