Looking for Inca Sun
Hi,
Does anyone have any cuttings of Inca Sun that would be willing to sell or trade? In exchange, I can also provide cuttings of a couple of awesome white Brugmansias that I have.
I have one called Little Angel, a dwarf brugmansia similar to Inca Sun in size but it provides flushes (almost always flowering) of many very large white nodding flowers. My plant is quite small now, but I can provide cuttings later on when it gets larger. I'll add a picture shortly.
I can provide cuttings now of an exotic breed that I bought a while back called "DJ's Can Can Girl" that has a really nice "lemony" scent.
Here's how she looks like: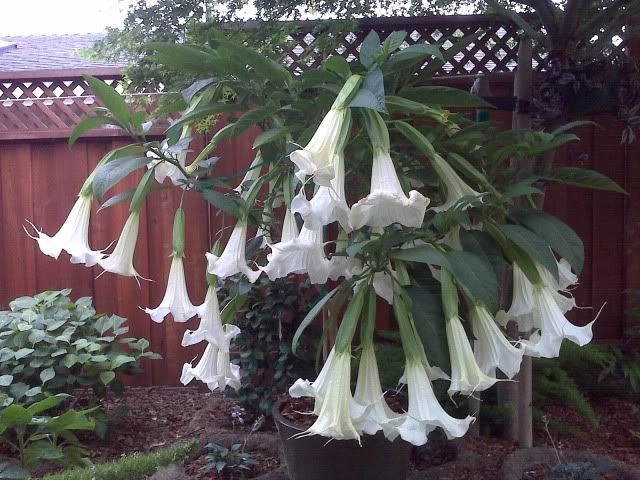 Thanks,
Juan