Gasteria + silver surprise
ctreeteac
(Zone 8b; rain-spewing Oregon)
June 21, 2012
Alright, imagine my surprise, Rosemarie. Honestly!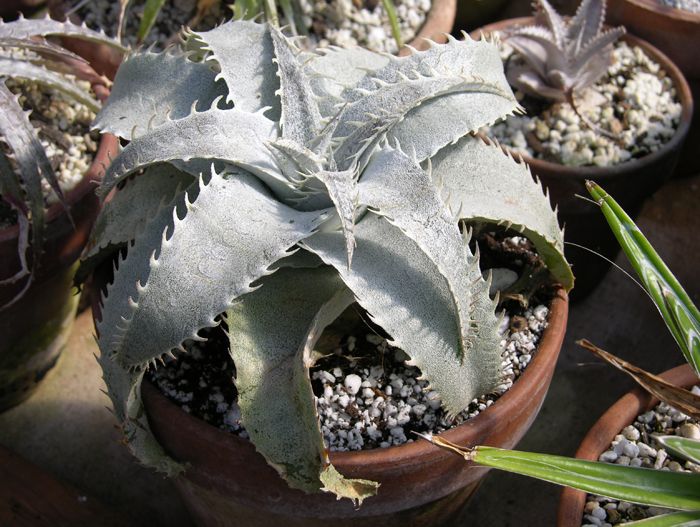 A little beat-up in parts, but could not believe it. A D. marnier-lapostollei hybrid form with seemingly a different base color. Cannot express how excited I am. And I didn't fully realize how easy it is to injure this plant.
Wonderful four small pups of K. synsepala to combine with the K. synsepala var. dissecta form found not too long ago. Pretty happy about both forms. Stuck two in with the lovelies.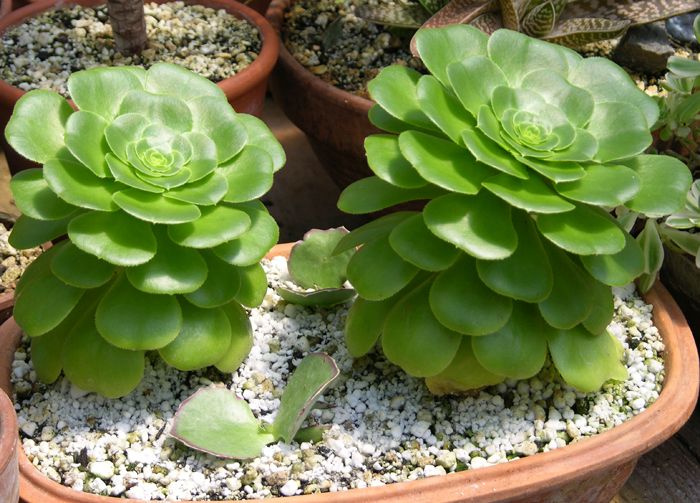 The larger of the two Aeoniums, that is fairly spotless, is showing a teensy bit of what could possibly be scale...will be treating everybody thoroughly when the sun goes down in case I'm correct.
The A. arboreum luteovariegatum looks pretty darn nice at the moment.
Sadly, I picked up an ID-less Gasteria. It is going to be fantastic when it turns to a clump.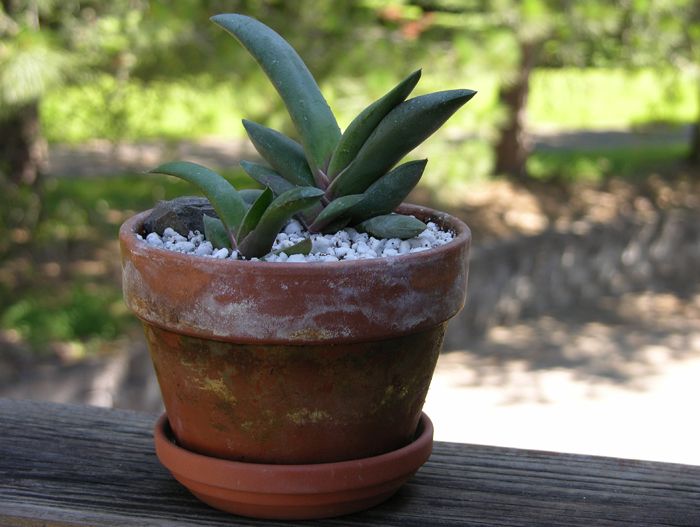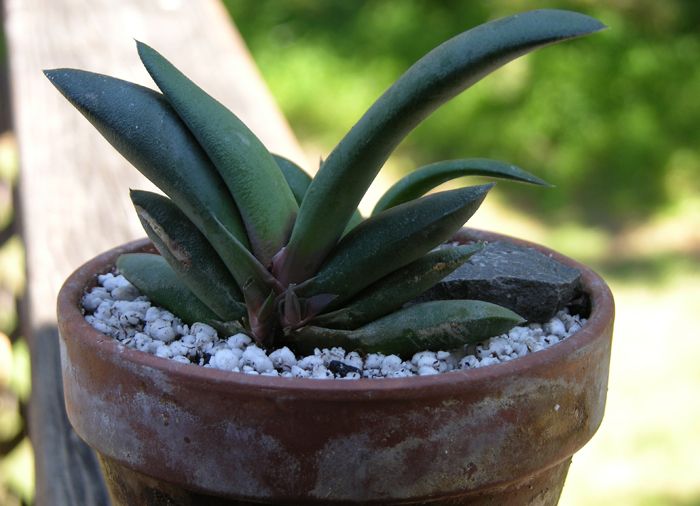 Colleen