Fall in Maryland
bob_71
(z7 MD)
November 10, 2010
Many of the leaves in my area are at their peak now and it reminds me that I have several chrysalises that are seemingly in a dormant stage. Three of them are the Common Buckeye (Junonia coenia) and they show no signs of distress...no apparent penetration...no big color changes. They all pupated on October 1. One is about four feet up the brick wall of the garage...all the others are adhered in various outdoor locations. The others are Black Swallowtails and Monarchs. Unless some of you have better recommendations, I plan no protective measures. I would appreciate any input from you. I saw my last butterfly on October 28-a Cabbage White.
I would like to share some of my photos of the fall season at our home.
Bob
A very late blooming coneflower just opened yesterday.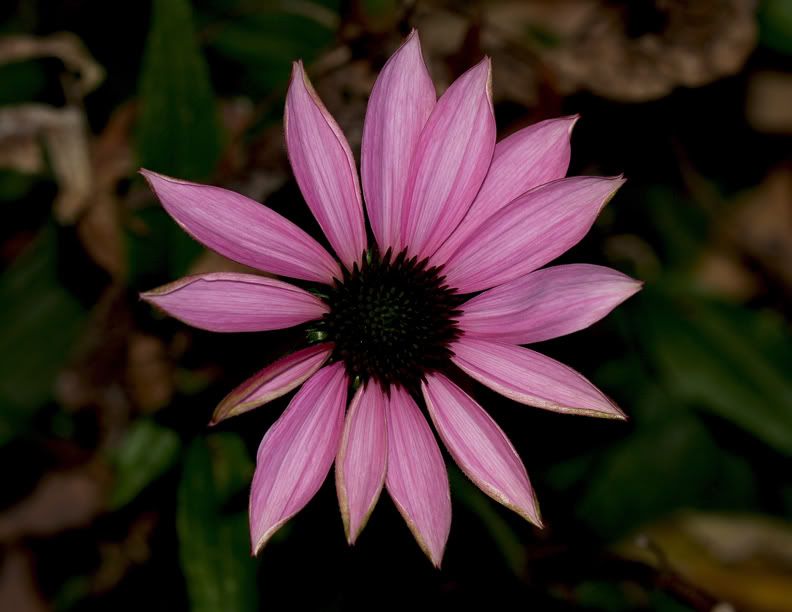 Our Japanese Maple is at it's best!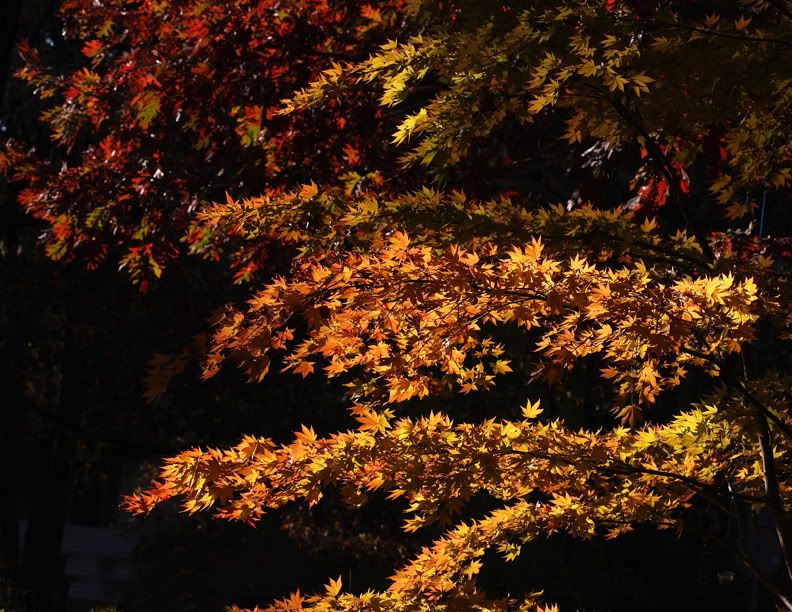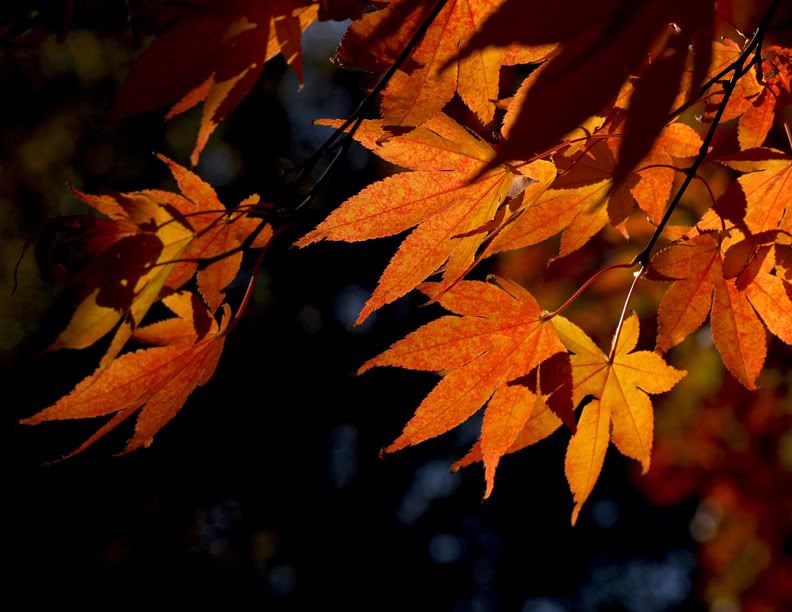 The Sassafras is in full color.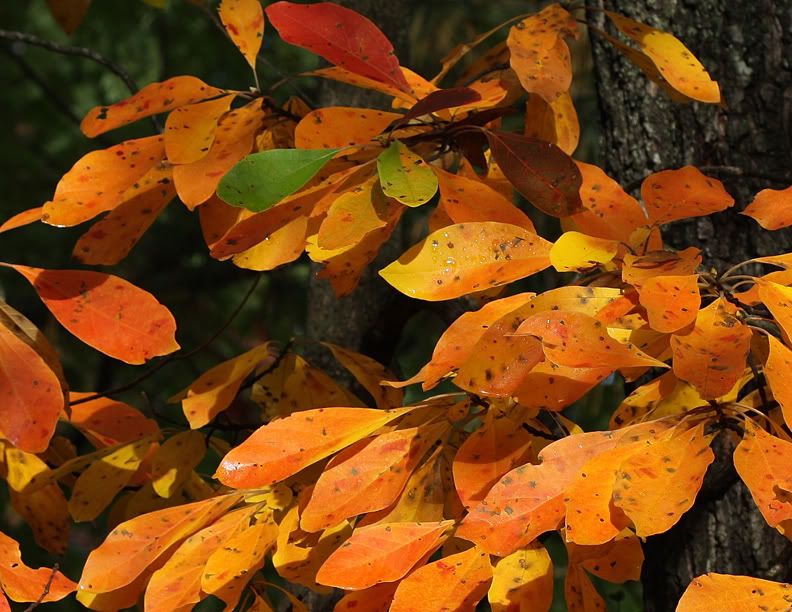 The Wild Black Cherry is very pretty!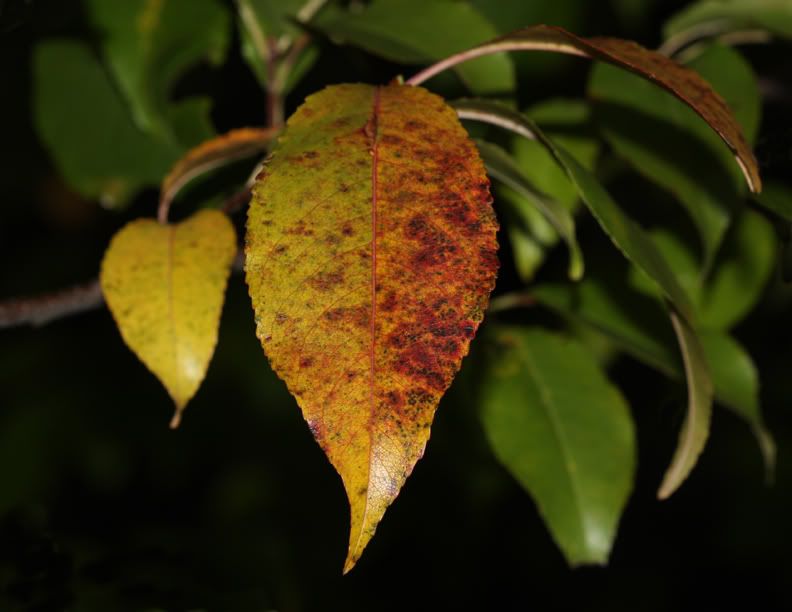 And the native maples are really showing off.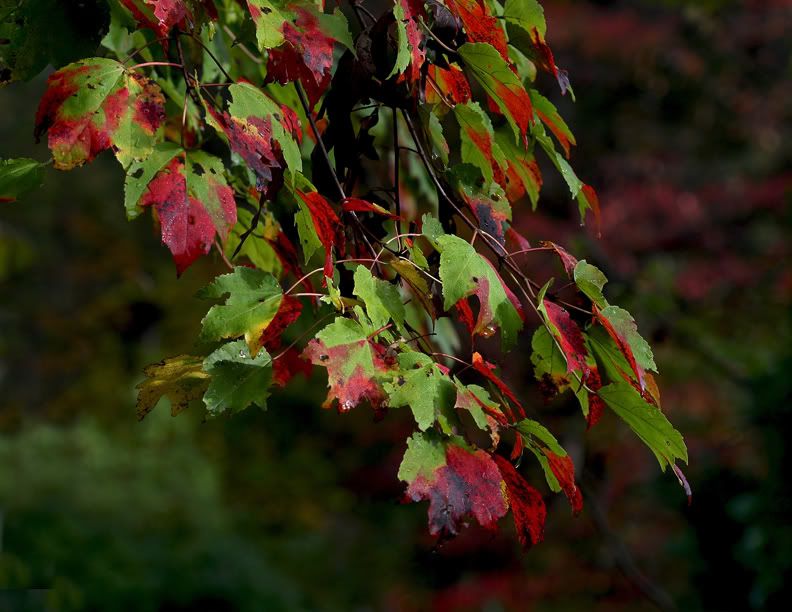 Thanks for spending the time.