Butterflies at last!!!
roselee z8b S.W. Texas
November 20, 2011
Due to the extreme drought in this part of Texas, San Antonio, I saw no more than 8 or 10 butterflies all summer. Nor were there any cats on any of the plants that were grown for them. So it is quite heartening to see Fortune's Eupatorium all a flutter for the last couple of days. Just a few inches of early fall rains were all that these few common little guys needed to return.
I had no idea what Fortune's Eupatorium could do until I moved it to a better place this year. I'm really enjoying all that it's attracting and I'm wondering if I'd be seeing what I'm seeing if I didn't have it ...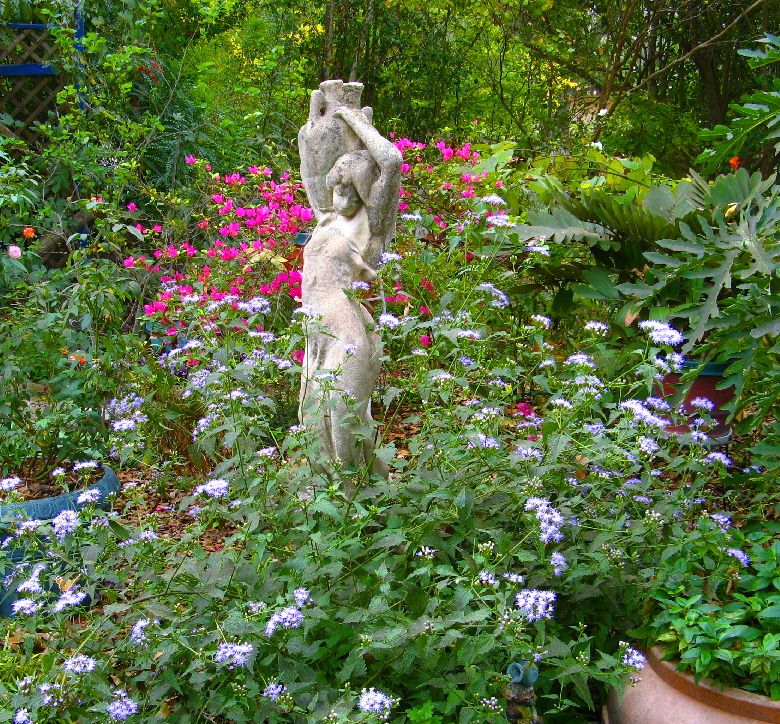 Here are a few of the visitors. All photos are from today ...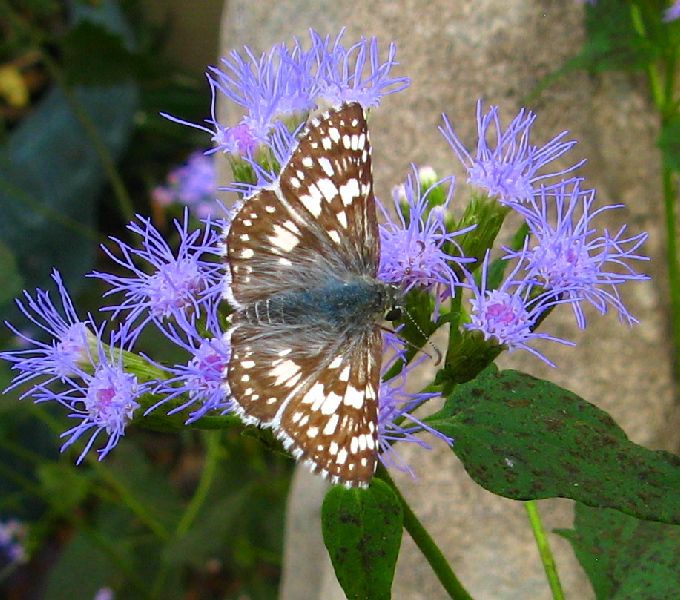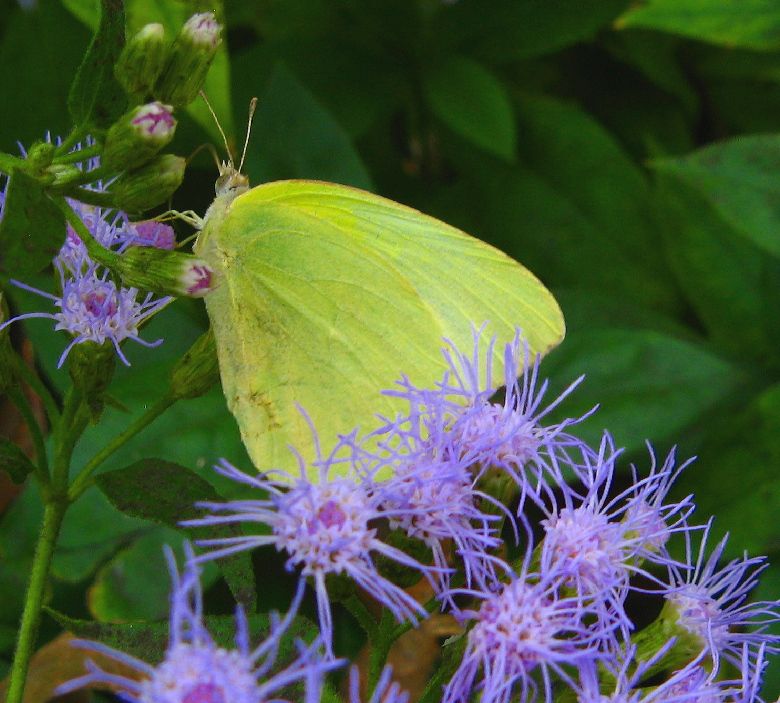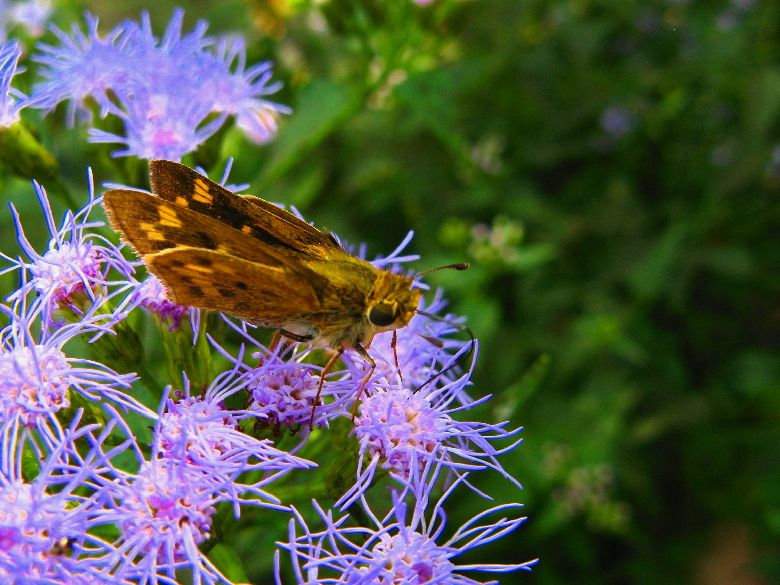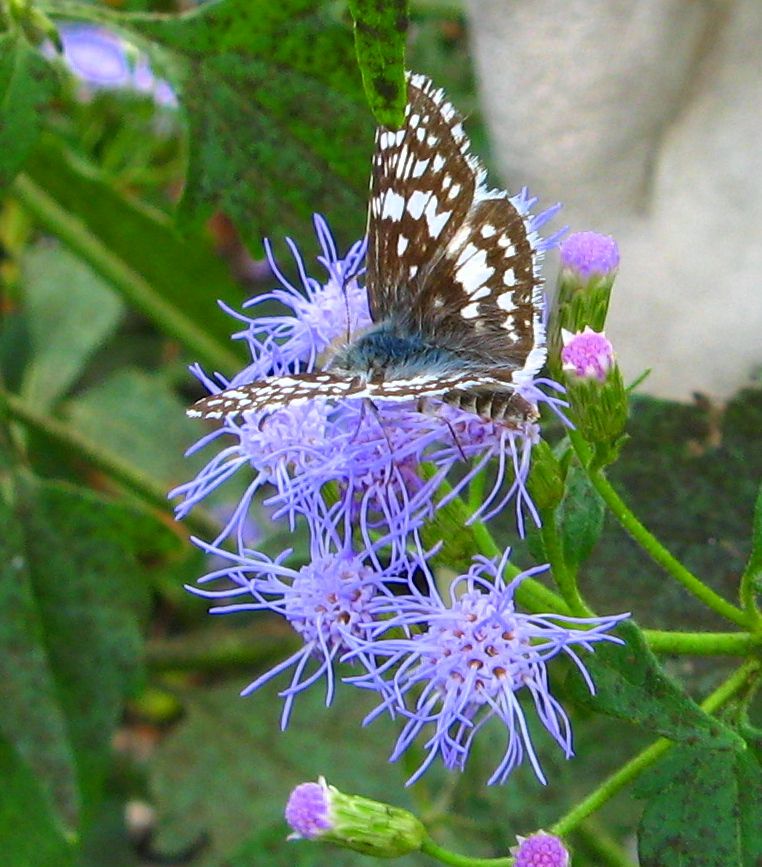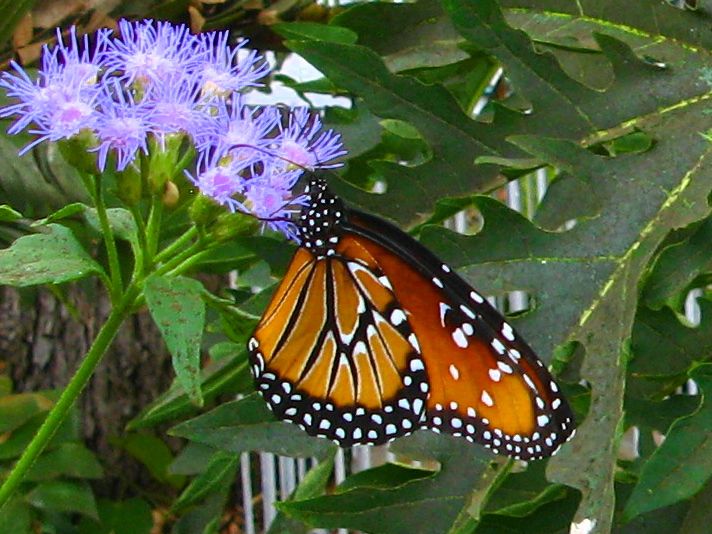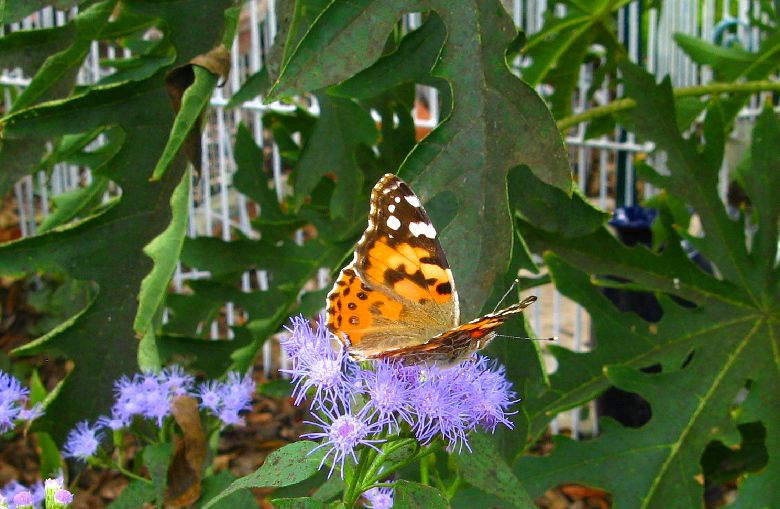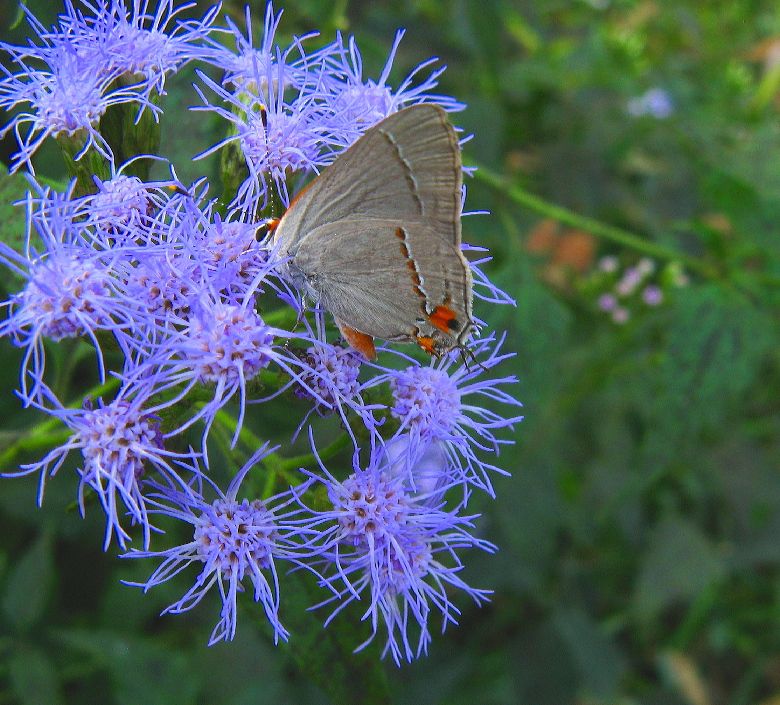 Incidentally, the black spots on the leaves is from mold growing on the honey dew that pecan tree aphids produced.
The white boneset, Eupatorium havanense, is also attracting honey bees, wild bees, and butterflies, but not as many as the purple ...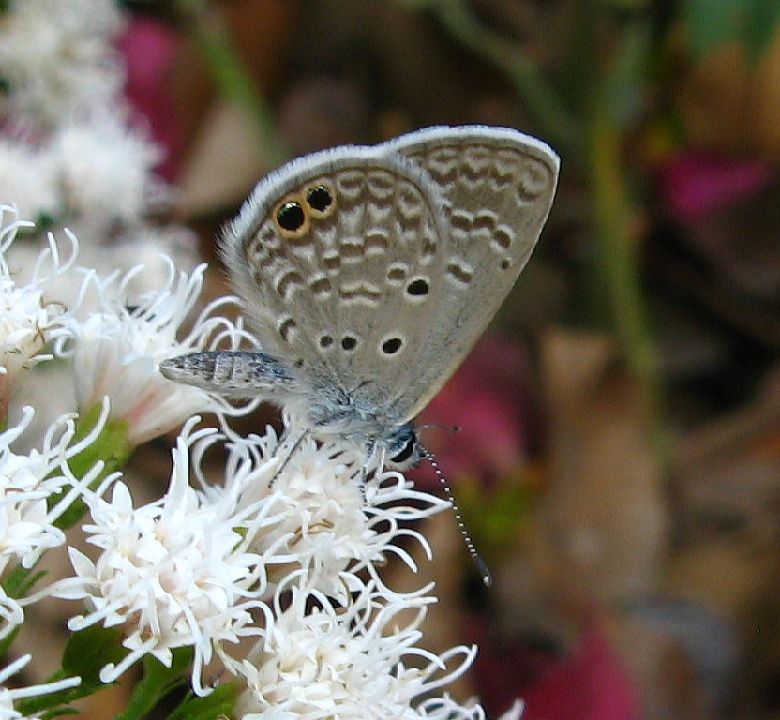 No emerald could be as greenly gorgeous as this green bee ...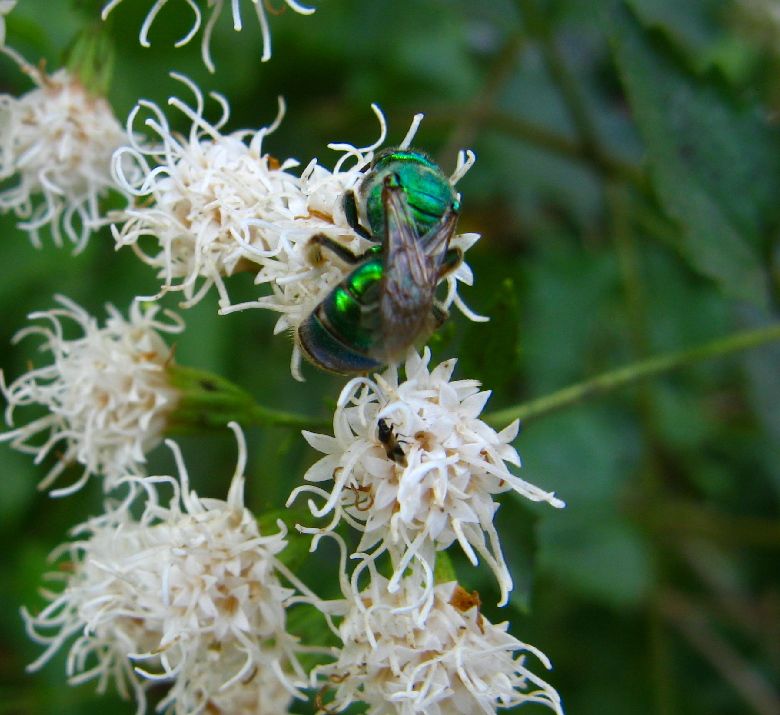 Both Eupatoriums are extremely fragrant and waft big time.
I purchased Fortune's Eupatorium from a local nursery. Here is the sign: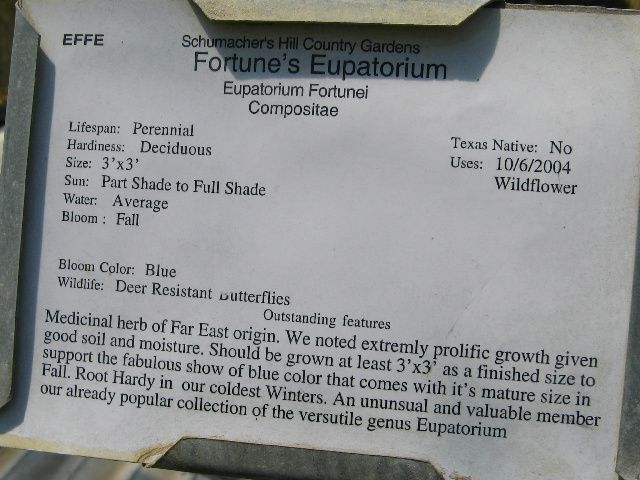 Does any one else grow it?