nepenthes ventricosa prune and pitcher growing advice please
A year ago, from a local nursery store, I bought this nepenthes ventricosa (maybe, even though the pitcher was green color when i purchased it).
There were more than six pitchers. Then they all gradually dried out. And never did new pitcher grow. I first thought it's still in shock. But during the year, the vines have grown by 3 feet. And there are five new sprouts. I have to cut some because it's too crowded. So looks like the plant is doing well. But why there is no pitcher? Is that because vines are too long? Should I prune them?
Lighting: it was hanging in the corner between north window and west window in Seattle (zone 8) . It's summer now, there are a lot of sunlight.
Water: In the beginning, i water it weekly. Since two months ago, I realized it needs more water, started to do so every three days. I used filtered tap water.
Nutrition: Haven't applied any.
Humidity: 50% in the summer, could be lower around 40% in winter.
Pot: I kept the original pot for the past year. Moved it to a bigger net pot yesterday.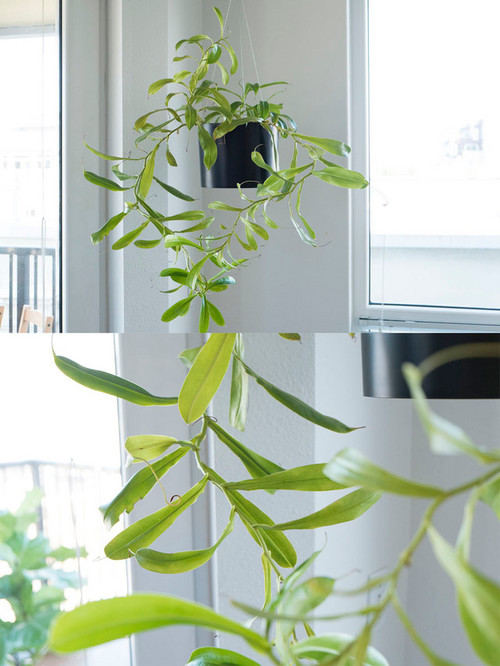 This post was edited by peger on Sun, Sep 1, 13 at 14:00