Some Pics Of My Trees From Virginia Beach...
Loveplants2 8b Virginia Beach, Virginia
June 20, 2012
Hello Everyone,
I haven't been over to this side in awhile.. But Mike and a few others had mentioned a few nice comments about some of my C & S. I may not know all of the names, but i do know what some are called.. So i would welcome any help with some of the ones that i dont have labeled. Or even mislabeled!! LOL..
Here they are...
Leopard Lilly
Agave ( Blue ) Americana
Crassula Ovata (Tricolor)
Rina... I think you said this could be Kalanchoe?
This Varigated Jade i founnd at a small mom and pop nursery.. I had to divid this into three containers..
Thanks to Christopher.. He helped me id this one.. Portulacaria Afra.. I found this at the same Nursery.. It was in bad shape and needed some TLC. It dropped all od its leaves and finally came back.. I needed to repot..
From its original container..
soaked off the old soil
had some root issues..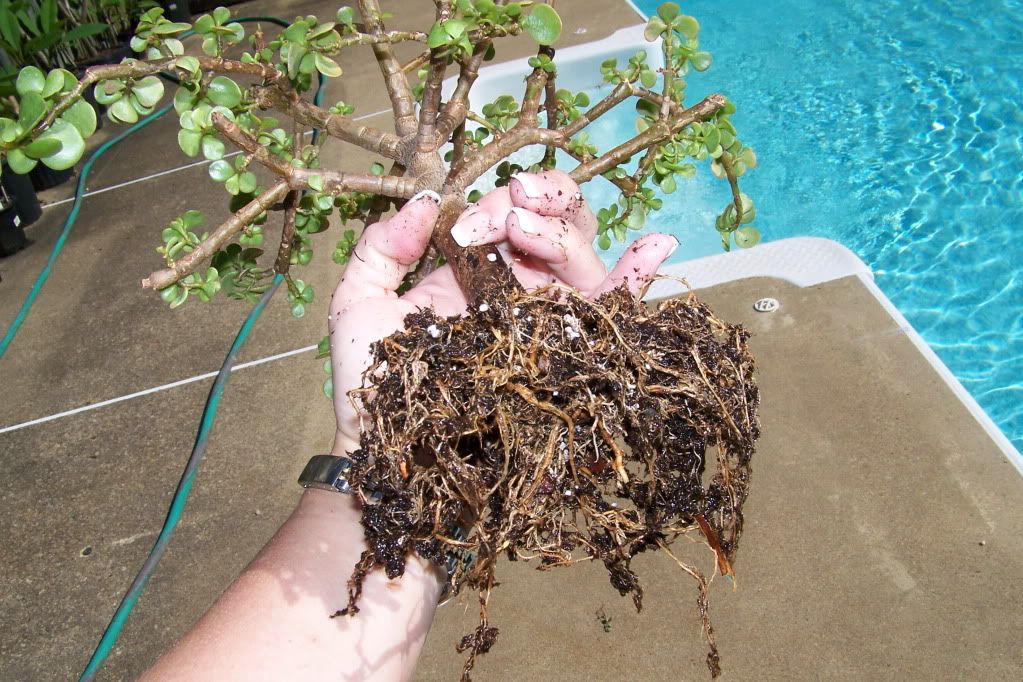 cleaned it up...
Gritty mix ready..
New tree ...needs to be trimmed up a bit..but, im going to wait and give it time to adjust...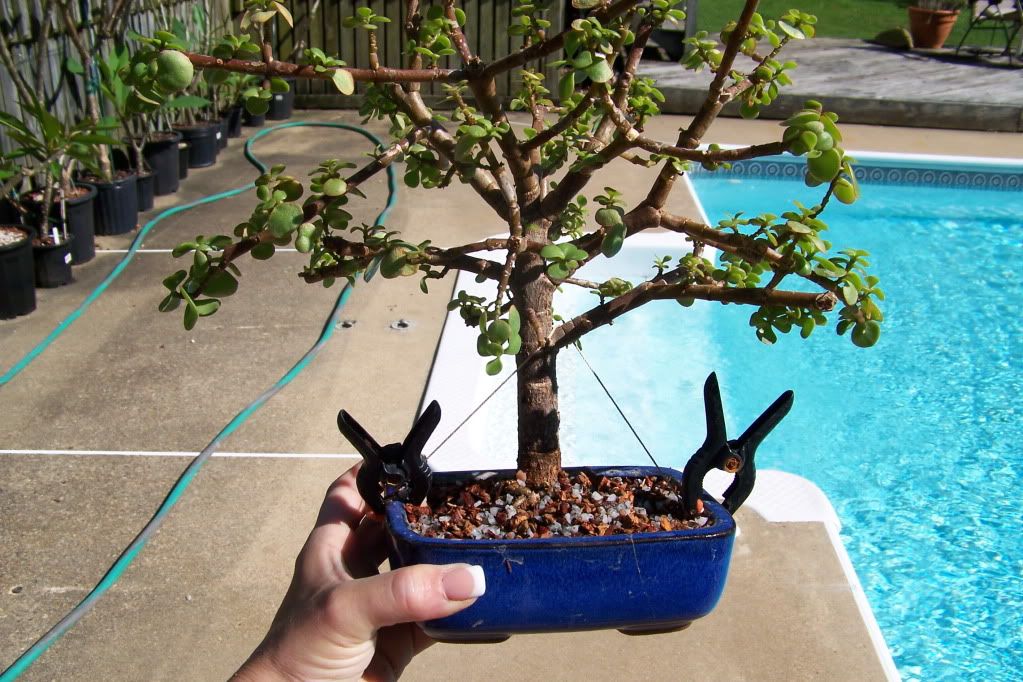 "Fang" : )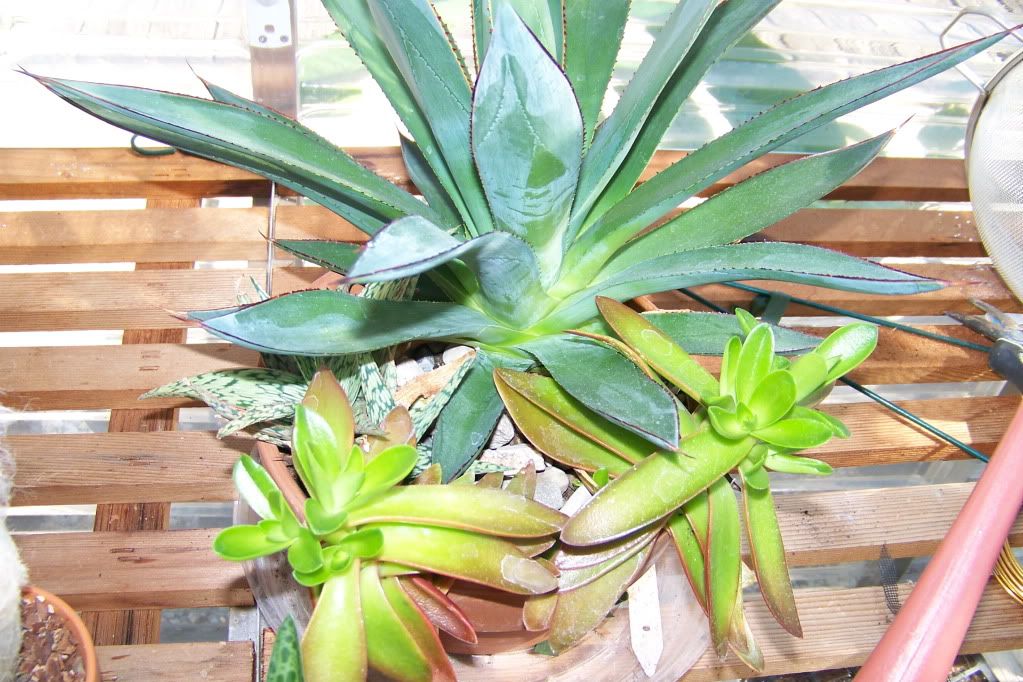 Some of my Plumeria
Henry Apples Dupree
Jeannie Moragne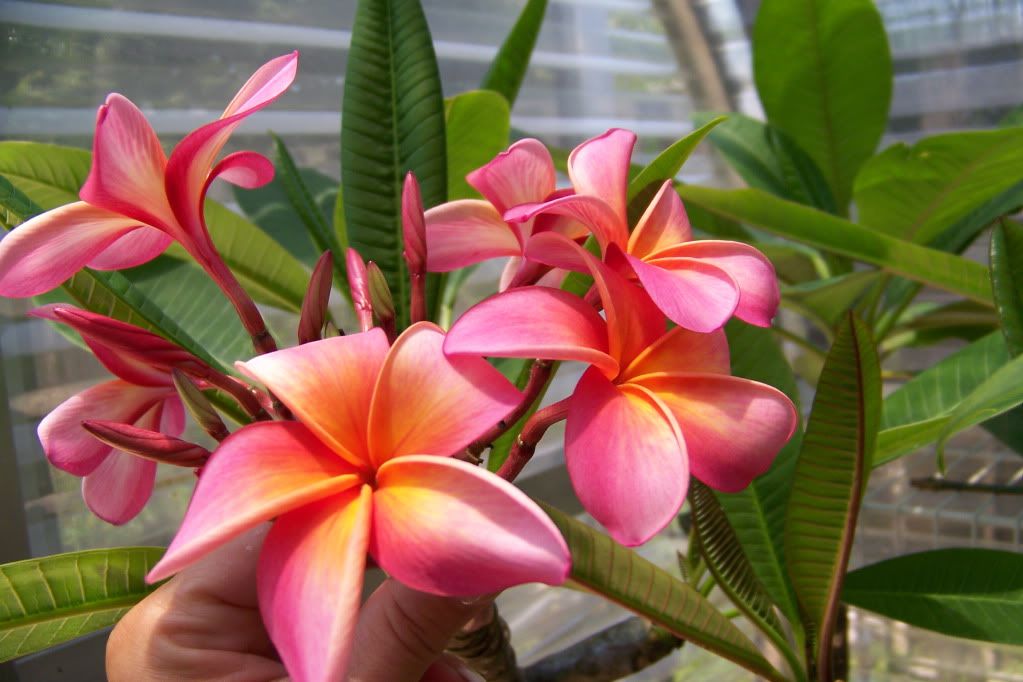 Some DR's
My Plumeria collection... : )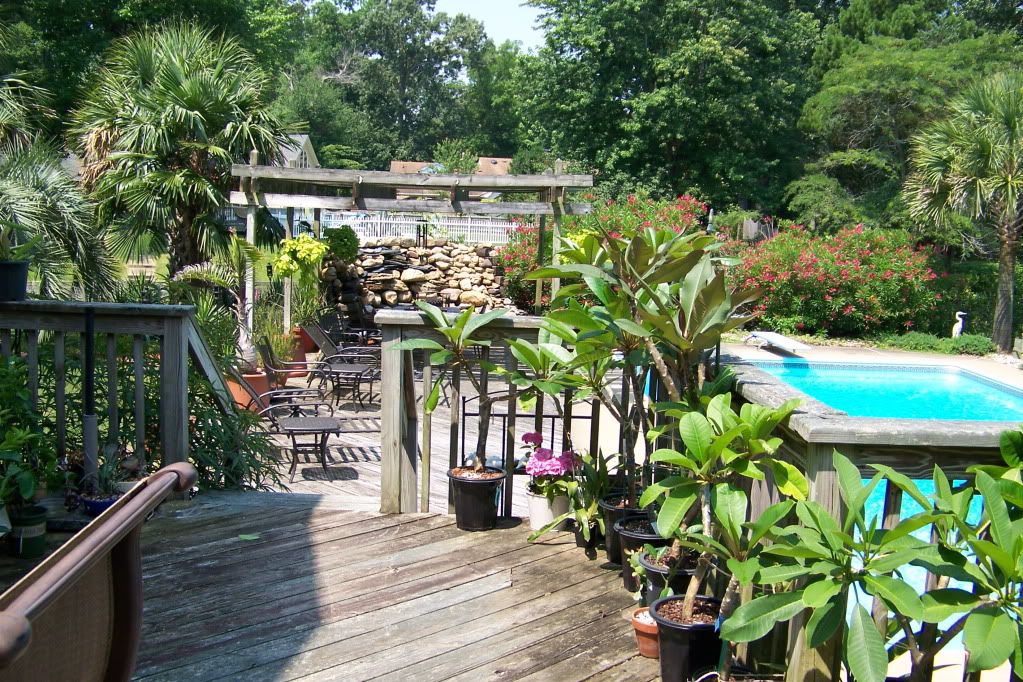 These are for you Mike..
Check out this California Sally// Bud Guillots tree..
It's bloom are around 5 inches.. it is a "beast"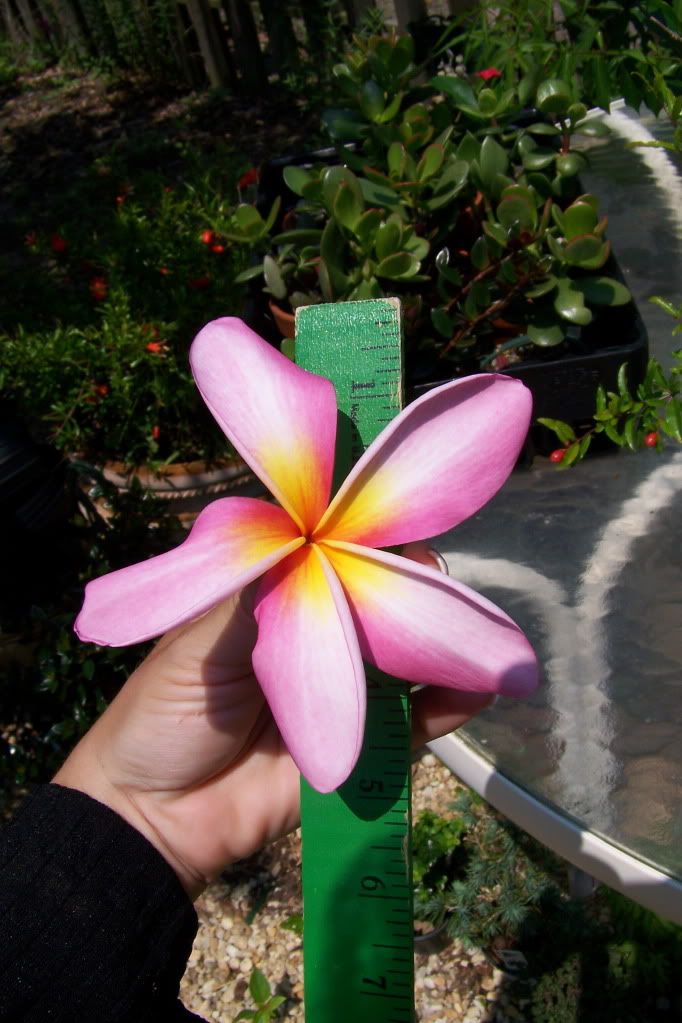 Take Care Everyone!!!
Laura