Suggestions to replace thirsty impatiens here (2 pics)
hosenemesis
(SoCal Sunset 19 USDA 8b)
September 5, 2010
Hi all,
I have this lovely new bed that I created specifically for screaming orange and scarlet red flowers with chartreuse foliage. It has become a nightmare planting area.
I started with a grassy path, orange and red impatiens with red hippeastrum, orange tiger lilies, orange and red canna and daylilies, and chartreuse Duranta and acorus. It looked good for one season.
Then we got Sam the dog, and no more grassy path.
Then the locust tree overhead and the duranta grew, no more sun, except for one 11- noon blazing hot hour in the summer and all winter when the tree loses its leaves.
Then it dawned on the hippeastrum that it did not like to be wet and the impatiens realized they hated to be dry. The lilies want more sun. What a mess.
Here's the spot, any ideas for screaming orange, red and/or chartreuse replacements for impatiens and daylilies?
The shadier side:
The sunnier side: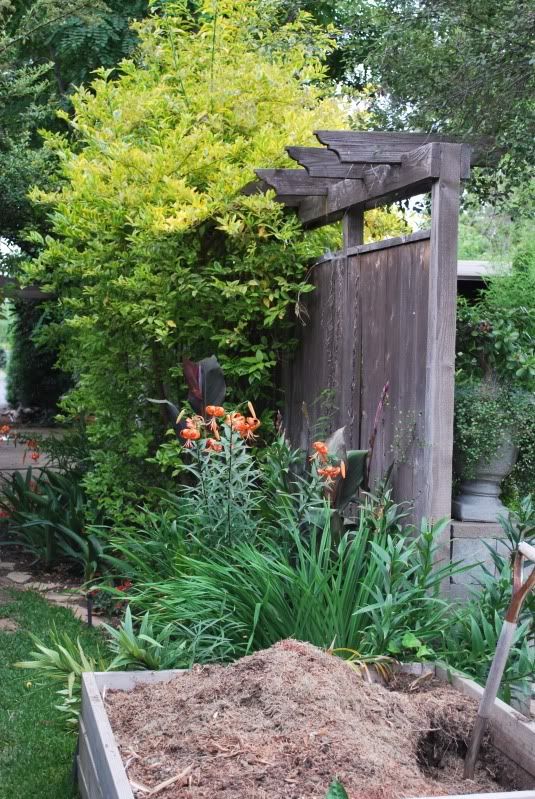 The only thing I could think of was Heuchera 'Limelight'.
Renee