Butterflies on ... Arroyo Sweetwood, Myrospermum sousanum
roselee z8b S.W. Texas
December 20, 2010
I guess it's a long shot to hope for more pictures of butterflies on Arroya sweet wood, but wanted to introduce anyone who lives in the south to this great little tree originally from Mexico that was catalogued in the late 80s. The flowers are very fragrant. They scent the whole yard and the bees are all over them, but oddly enough the only butterflies I've seen using it are Pipevine swallowtails. They love it.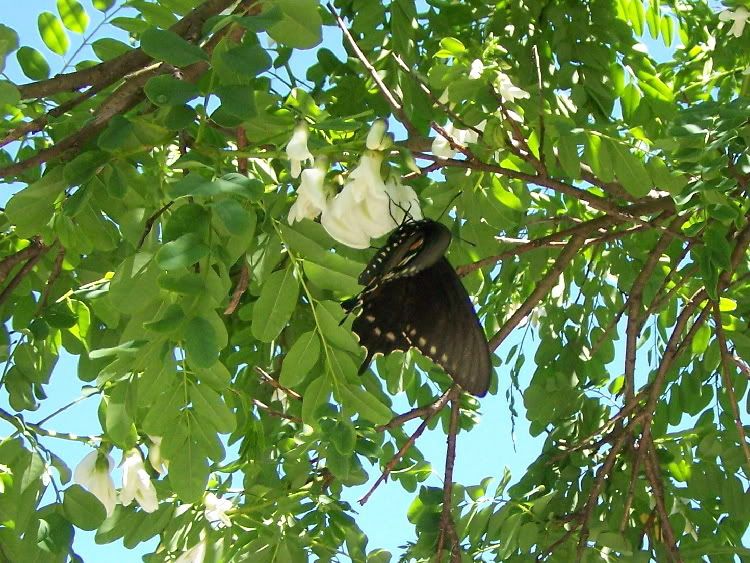 Flowers ....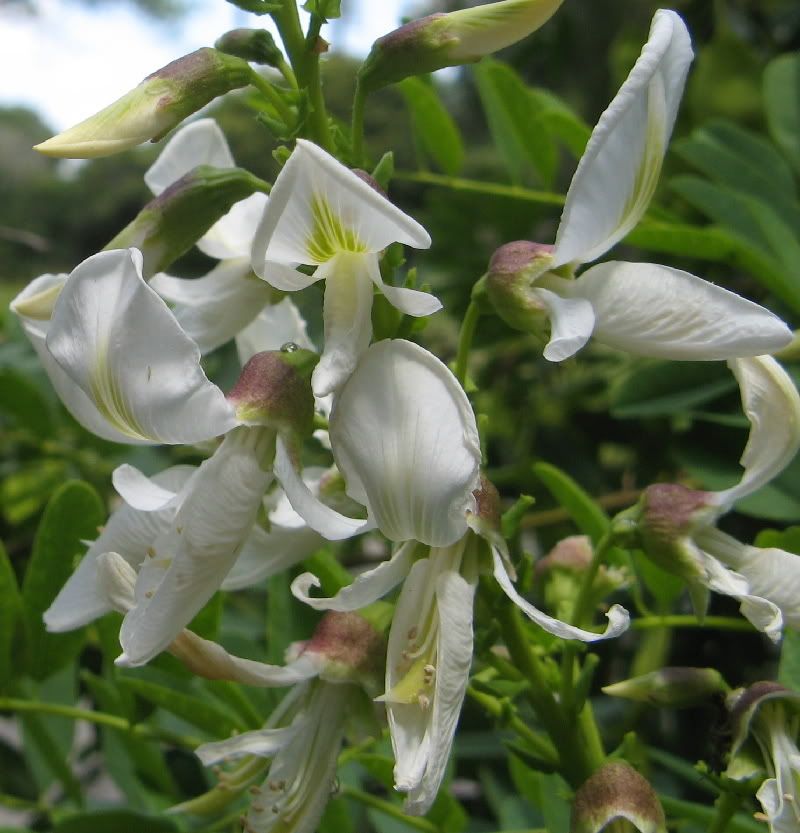 It's very easy to start from seed and will grow in very alkaline rocky soil such as that found in arroyos; the Spanish word for gulleys.
"A highly ornamental, small, leguminous tree, it bears small, deliciously scented, white, pea-like flowers in clusters of 10 or more. Both the flowers & wood are strongly vanilla-cinnamon scented. Developing quickly to 10âÂÂ-20â tall & wide, it usually has a multi-trunked form. The light green compound leaves turn gold in the Fall & are deciduous. Hardy to 15F? Average soil."