Butterflies on .... Zinnias
christie_sw_mo
(Z6)
December 18, 2010
Going back through all my photos of butterflies on zinnias for the last three summers, I noticed that nearly all that I've taken are on either red or pink zinnias - very few on other colors.
I visited our local seed store last week and bought a couple packs of red 'Scarlet Flame' zinnias to plant again next summer and also ordered some 'Zowie Yellow Flame' zinnias from Swallowtail Seeds. That's a new one for me but someone here mentioned their butterflies liked them. Swallowtail Seeds had Zowie Yellow Flame in their bulk seed section and it was a good price compared to other places I checked. Some catalogs only had 10 seeds per packet and I wanted a bunch.
After going through all my photos, I think I might want to plant a big patch of pink zinnias too.
Also discovered that nearly ALL of my Pipevine Swallowtail photos are on zinnias. Must be their favorite flower in my yard.
Pipevine Swallowtail on unknown pink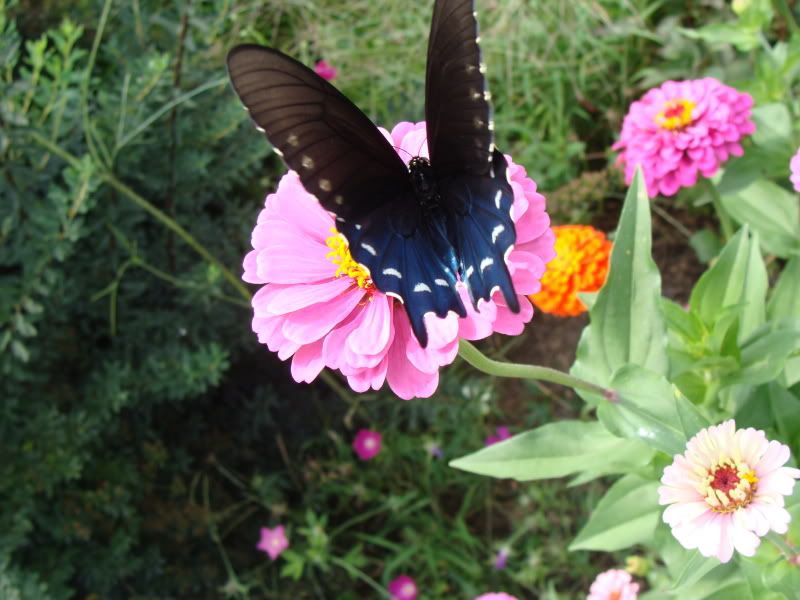 Black Swallowtail on Scarlet Flame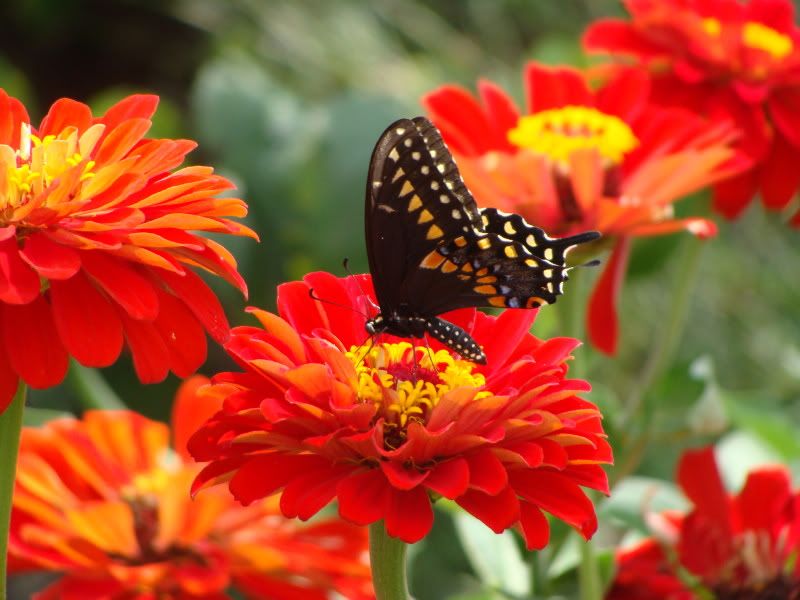 Monarch on unknown pink
Painted Lady(?)
Eastern Tiger Swallowtail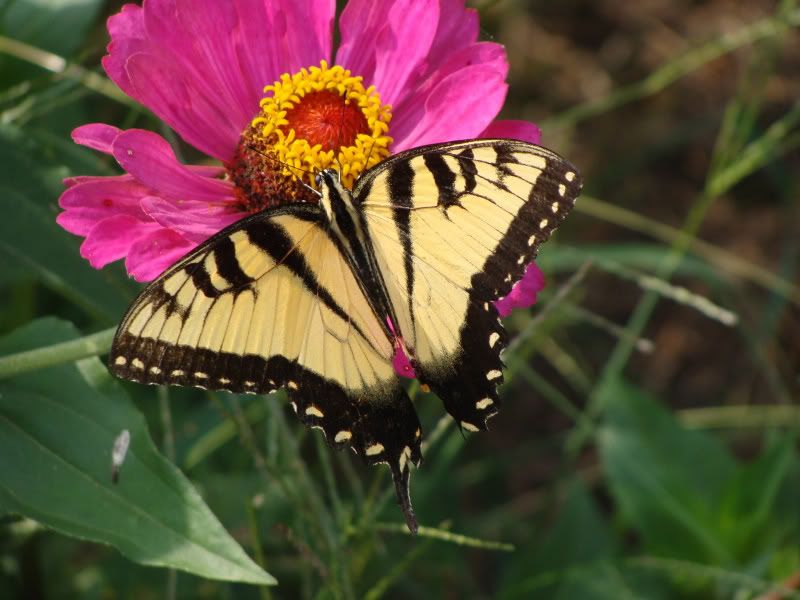 Black Swallowtail
Spicebush Swallowtail(?)
Gulf Frit on Scarlet Flame