I think I am an addict
suivezmoi
(8)
July 18, 2014
I went by the nursery today because I killed my lithop, and needed a replacement for the pot it was in. So of course I end up getting tons of new plants, an arrangement, and a new pot........*Sigh*
Here are some of the new ones
Finally found one for my kitty planter:
Little cacti arrangement. The one on the right with the yellow flower is a newbie from today. It was closed when I bought it, but opened up as soon as I set it outside: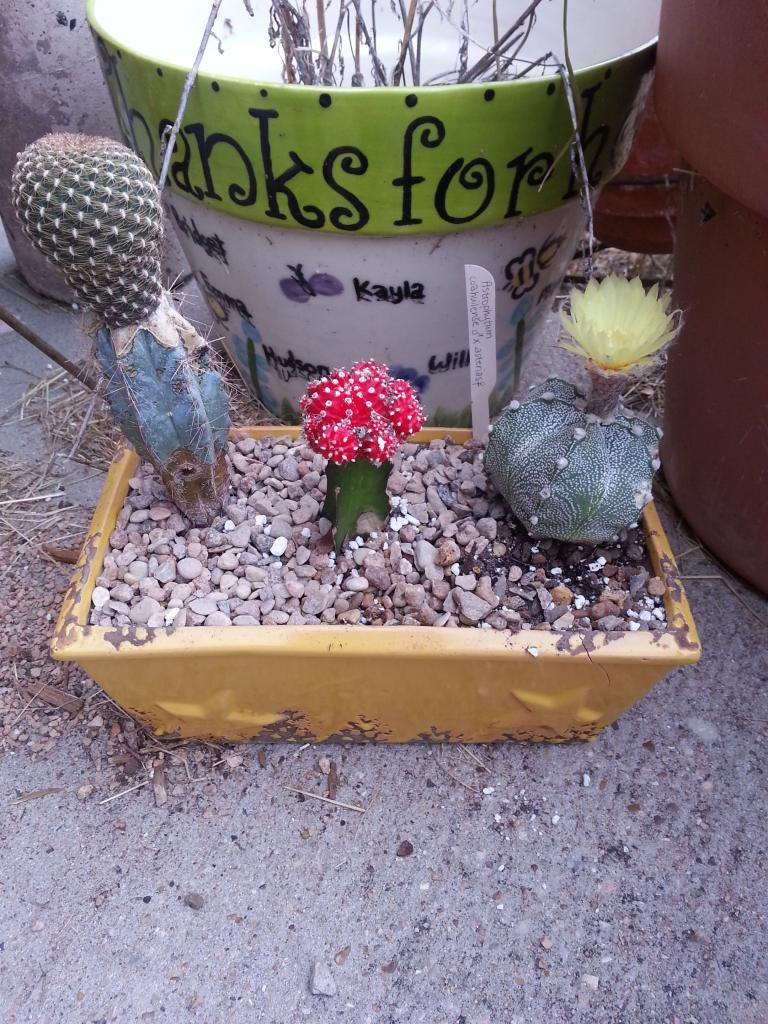 Cute arragnement I bought from the nursery. I am hoping it can live inside. What do y'all think?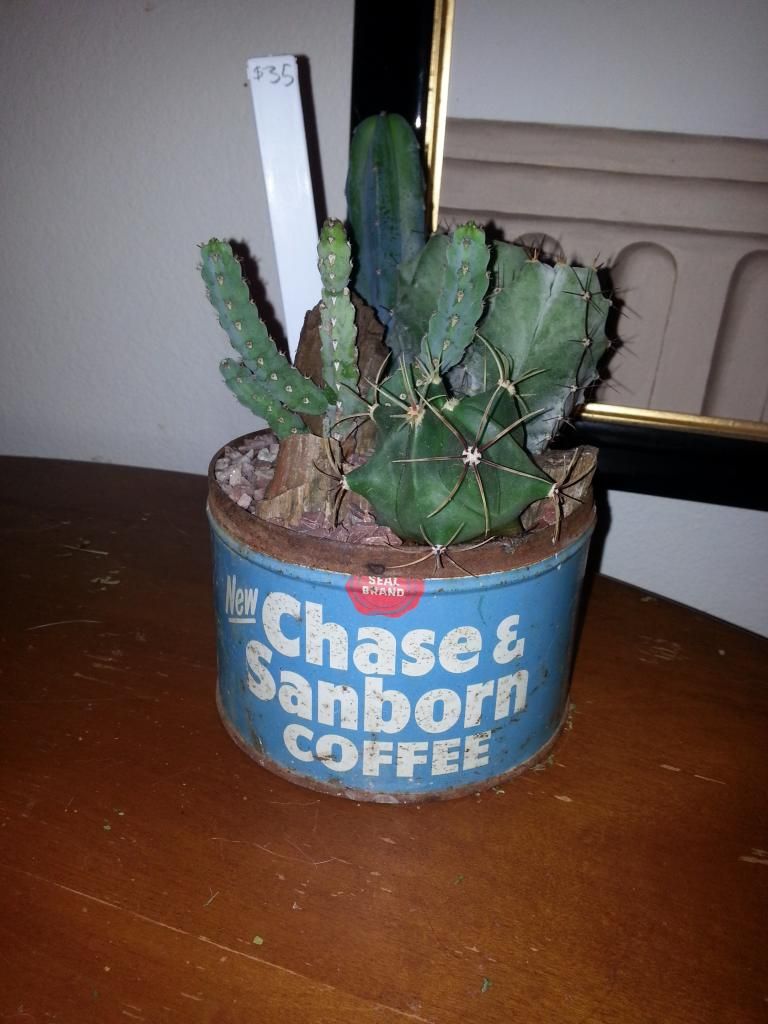 These are all the ones I bought. I didnt get individual pictures of a few of them. Though since I spent so much I got to spin their prize wheel, and got a free 2 in plant. I think it's called a panda plant. It's fuzzy, you can kind of see the new pot I got which is what they are all sitting in. It's metal and has "coffee" written on the front.: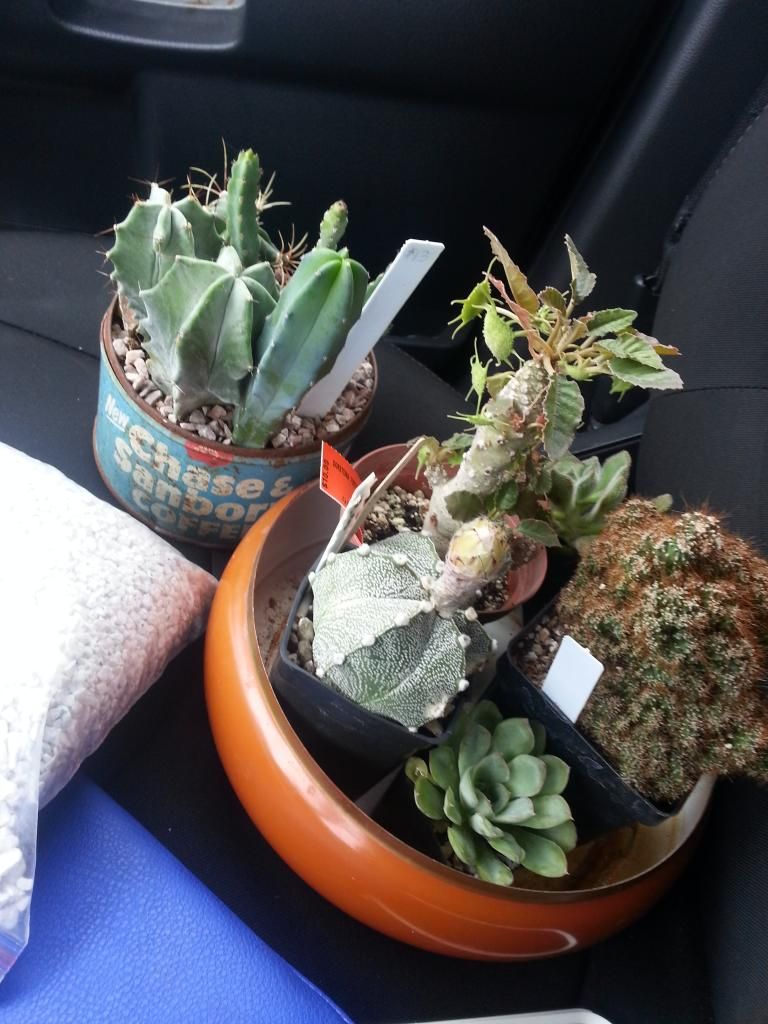 I'll get more pictures up when everything has a home. I seem to keep getting plants that need different planters than what I have. My new goal is to take a specific pot with me when I go in, and only get plants that will go in them so I can have everything in a permanent home.
If you can think of anything special I should know for care for any of these guys let me know :)