Breakin' up families
ctreeteac
(Zone 8b; rain-spewing Oregon)
July 26, 2013
Did some of that yesterday, and enjoyed it. :)
This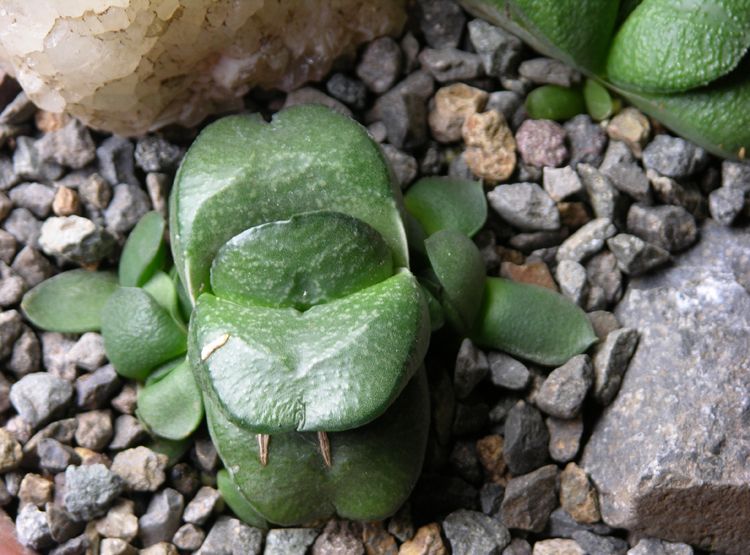 became an almost-solitary mother and several little pups who all came off easily and with roots. Four pups now on their own, two potted with Mom.
The favorite, with ten pups, was split off as well. Most of its pups have flowered in the last two months, which is great.
Then: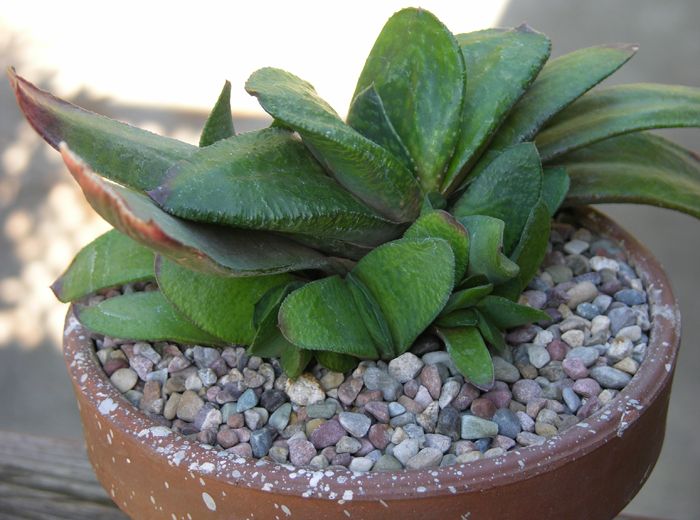 Now (7 of the 10):
I think I heard a discussion among them concerning Canadian living conditions and cat culture, Jeff, but I'm not sure.
Then, there's the G. glomerata leaf that one cat here, who won't admit to it, knocked off a plant three weeks ago. Threw a little rooting powder on it and tossed it in soil, and forgot about it. No roots yet, but I was a bit late in noticing something else. In three weeks? Glomerata does the work fast.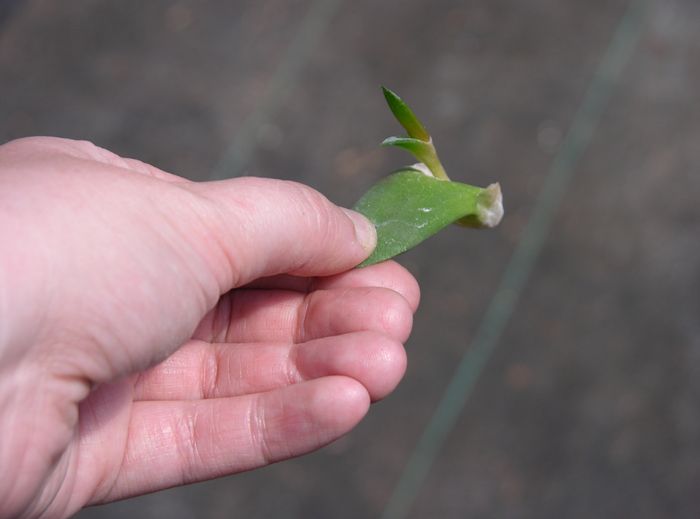 Not the only one to be thrown somewhere and abused this summer. Except, ashamed to say, not all have had the luxury of soil. But they still do their job.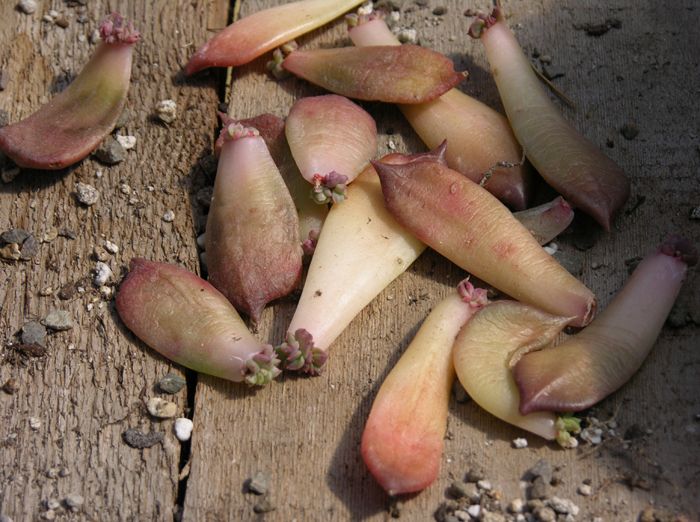 -- Colleen
This post was edited by teatree on Fri, Jul 26, 13 at 1:19