when do I prune this Jade to make it bushy?
Bought a Jade plant recently, actually 4 small separate plants in a 4' pot - all repotted into a 6' pot in gritty mix.
I want to start things off right with it. My goal is a maximum bushiness plant. At what point in its growth and in what season/month do I snip the tops in order to encourage it to branch out? It is going to be in a window sill all year long. I get bright(ish) light, but almost no direct light, if that matters.
The stems are a little wobbly/bendy - this may be because of the environment change from the store to my apartment, and/or the replanting shock. Only one stem was bendy in the store, but now I feel like all 4 need to be supported. How do I improve the firmness of the stems?
For pruning, looking for some rules of thumb, like, "slice off the top of the stem with X leaves once the stem is Y leaves long".
In the foreground here on the first photo are two single stems shooting straight up with no branching.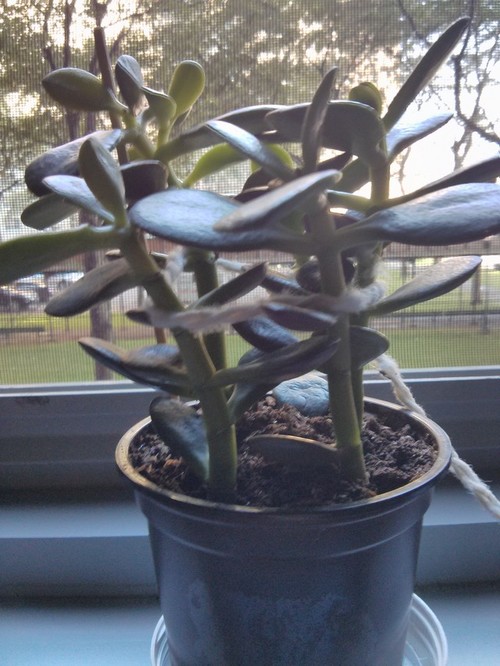 This post was edited by greentoe357 on Mon, Jul 29, 13 at 22:58