Xena Bloom
Snooker
(7a)
September 7, 2011
I ordered this plant from Gardens by Kasha in mid-July. It is now blooming, at 5 feet tall, about six weeks later.
Bud emerging with arm of ten year old assistant for scale.
Here are some additional pictures from Monday. Since then we have had rain.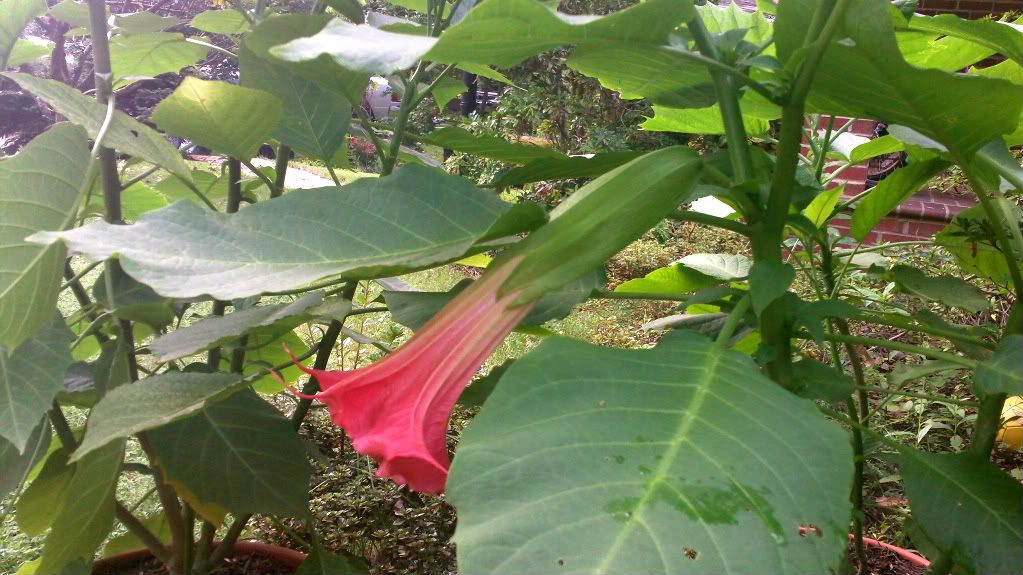 Finally, a plant with no tag, from rooted 8" cutting to first Y in about ten weeks.