Bonus Plant Blooms
Snooker
(7a)
September 18, 2011
In June, I ordered a hardy hibiscus that, being late in the season, included two bonus plants. The hibiscus never arrived, but the bonus plants did. One was a 6" rooted, nameless Brug cutting, and the other was an Alocasia in a 3" pot. My attempt to get information about caring for that Brug is what originally brought me to this forum. This morning I noticed that it has bloomed. I had expected this first bud to drop, because of insect damage.
The plant survived Irene and has generally proven to be a tough customer. One surprise is that it is not white.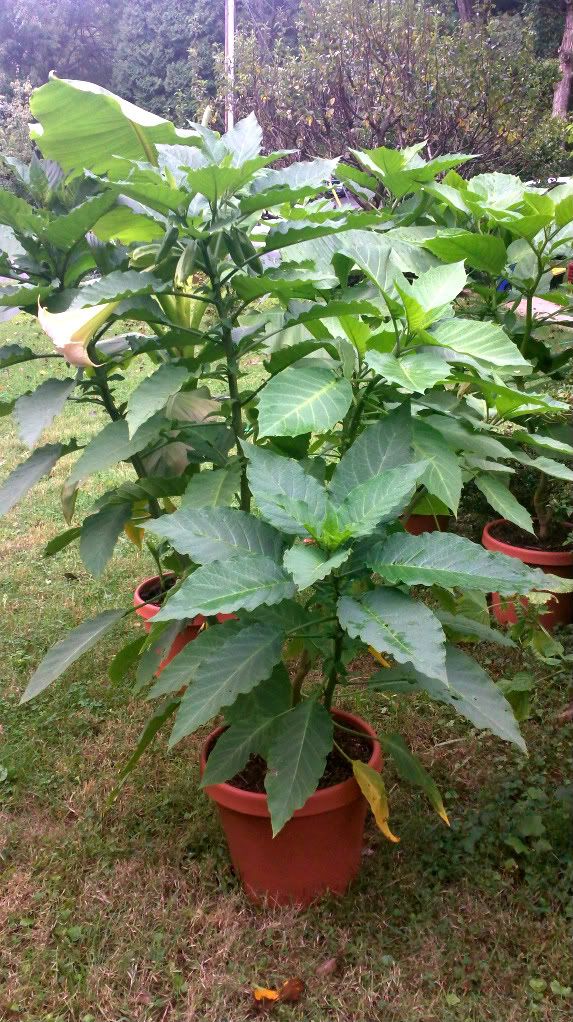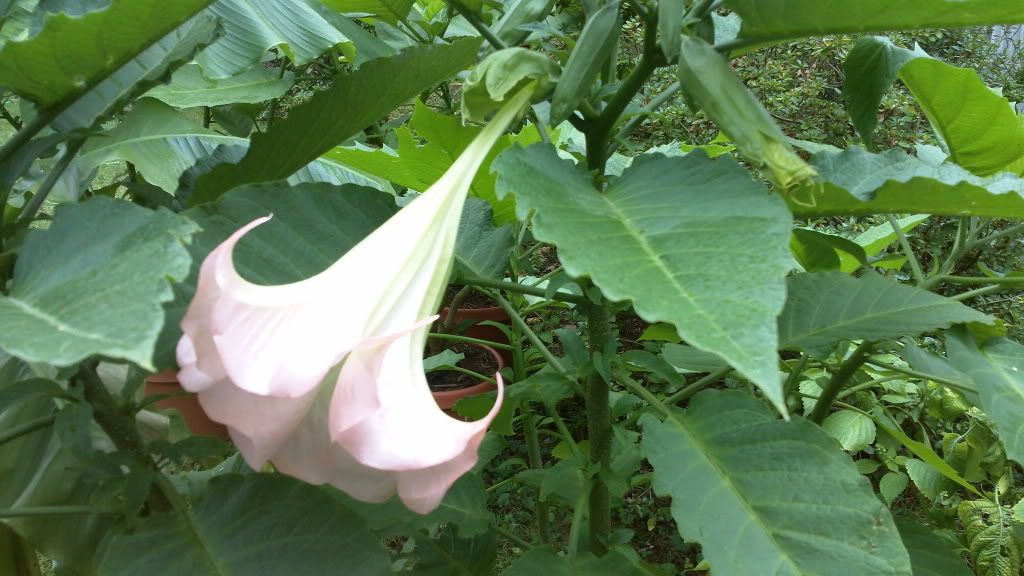 OT - The Alocasia has also done well. The plants in front (and behind) are the Korean version of Perilla, which we eat steamed.