How to Collect Sedum Seeds?
davemichigan
(zone 6a (SE Michigan))
July 18, 2008
Hi, I have this pretty common sedum given to me by a neighbor last year.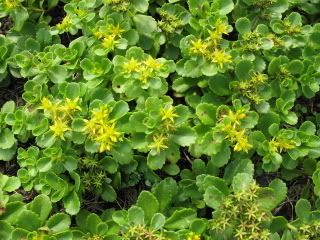 They propagate relatively fast by cuttings, but in another sense relatively slow too because they have to take root, estatblish and then duplicate.
I am thinking about collecting some of the seeds and start them in an area I want them, but I don't know how to collect the seeds.
I assume these are seed pods, but how do you know when the seeds are ready? How do you catch them before the pods open and they get blown away by wind?
Thanks!
(sorry if you see a cross posting on the perennial forum)