Lilacs in the south
nckvilledudes
(7a NC)
April 27, 2008
I know that someone posted previously about lilacs not growing well and in the south so wanted to show at least three different varieties that do and are fragrant that are growing in my neighborhood.
First off is Miss Kim which is doing just fine in my garden in an area where it gets full afternoon sun. The leaves can get burnt somewhat by late summer/early fall, but my plant is loaded with blooms, some open and some not, and the fragrance fills the backyard.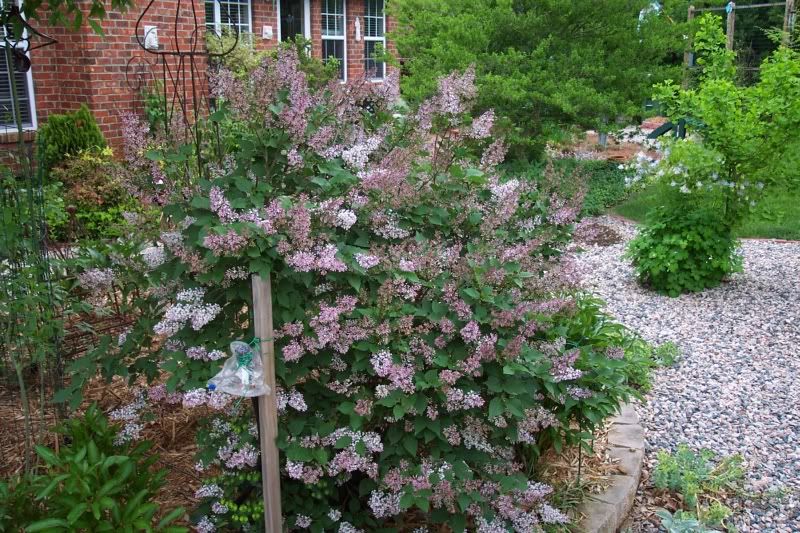 Two more, one small and one larger, in two separate yards in the neighborhood which were both purchased at a local Lowes store and the people have no clue what the plants were named. These remind me of the ones growing at my grandmother's house well for over 75 years and they are fragrant. The blooms on them are waning at this point.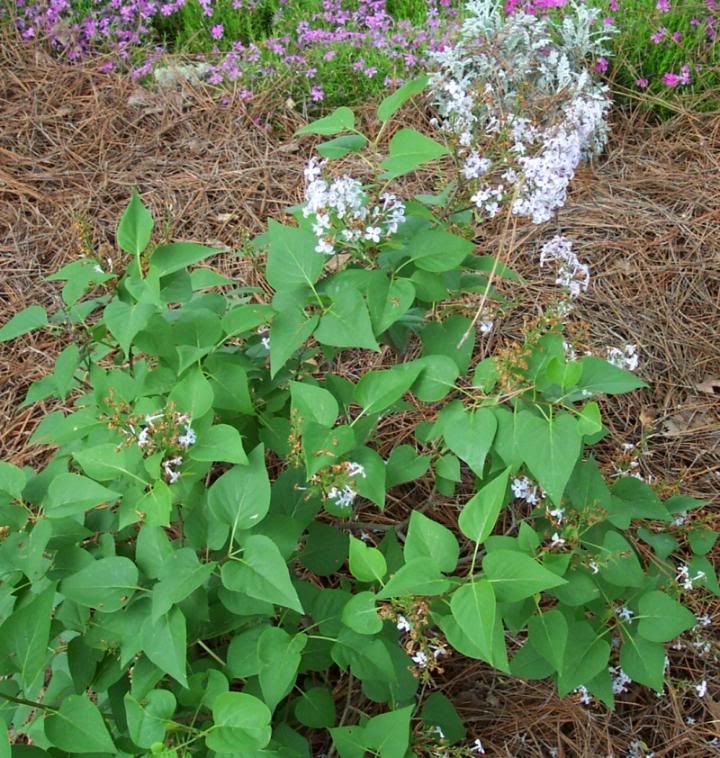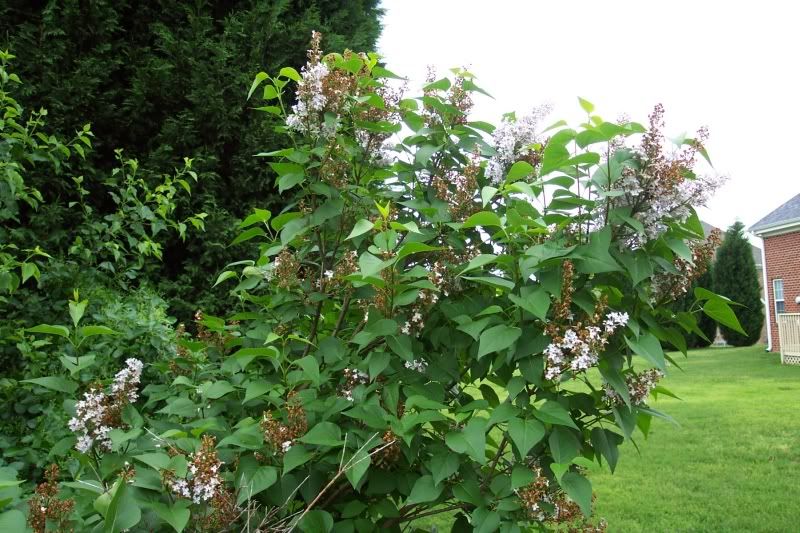 The last is a monster plant that I smelled walking up the sidewalk to get a picture. It is well over 7 feet tall as evidenced by the fence height, and is in full bloom. The owners of this house were not the original owners of the house so have no information on the type of lilac it is.