I hate myself for loving you...
Dzitmoidonc
(6)
July 4, 2012
I bet we all have them. You spill a pot, you break a branch. What do you do with the piece?
This pot started out as Jacobean Lily (Sprekelia formosissima). A broken branch from an Echeveria somehow got stuck in the pot. I intended to root it and give it a separate pot, but, the road to H3ll is paved with good intentions too.
At some point, a piece of a Schlumbergera was added. Now, I have this mess of plants I really neither want nor need.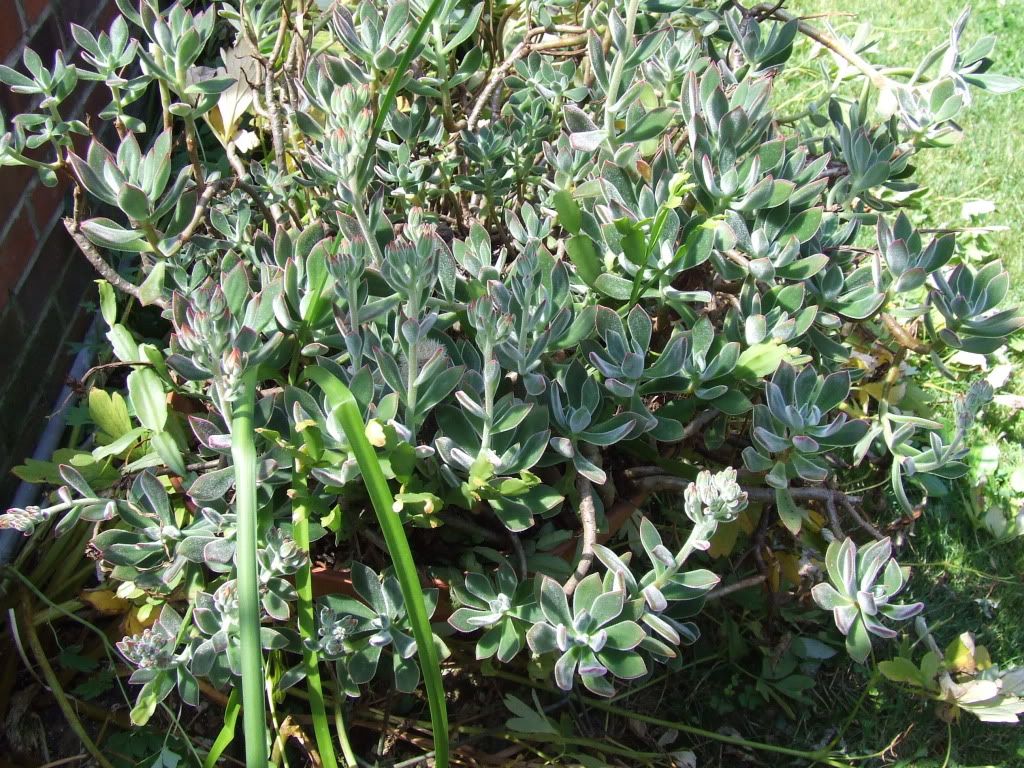 The second pic is not a good intention. I don't want them, and refuse to dedicate a pot to them, but I can't just put them on the mulch pile either. Sedums, Epiphyllums, Aloes, even a couple of Cleistocactus rooted in the tiny amount of soil in the bottom. Please don't condemn, but I understand a certain amount of pity.