my brugs
kathi_mdgd
September 15, 2012
Hi let me introduce myself.The name is Kathi,i live in a very hot and dry today S.Ca,along the coast.
I've been a GW member since 1999,i hang out mostly at the cottage gardens,cactus & succulent,kitchen table and several other places.I drop in here once i awhile,can't remember if i ever posted here or not.
Anyway,here's a brug a friend gave me a little over a month ago,at her house all the blooms were yellow,but as you can see at my house i have peach and a creamy white on the same plant,havn't seen a yellow one yet here at my house,
I also have a pink one on another part of the yard.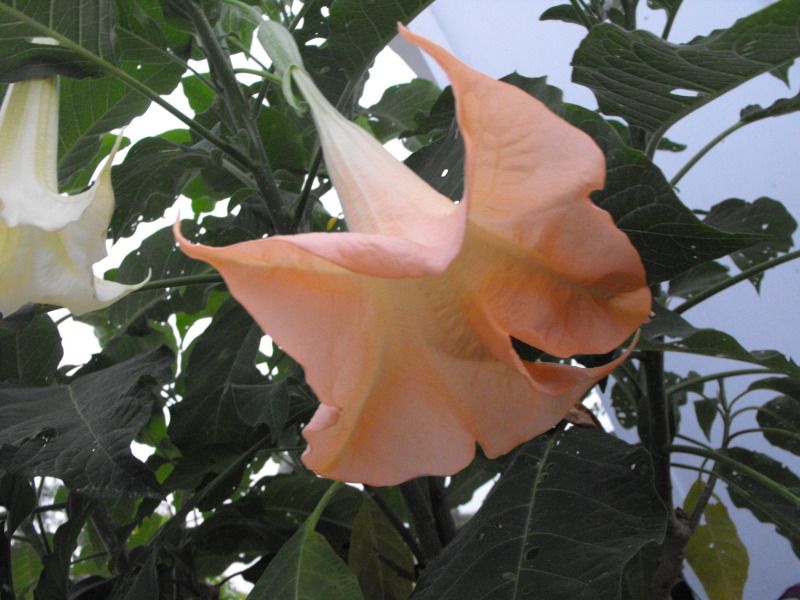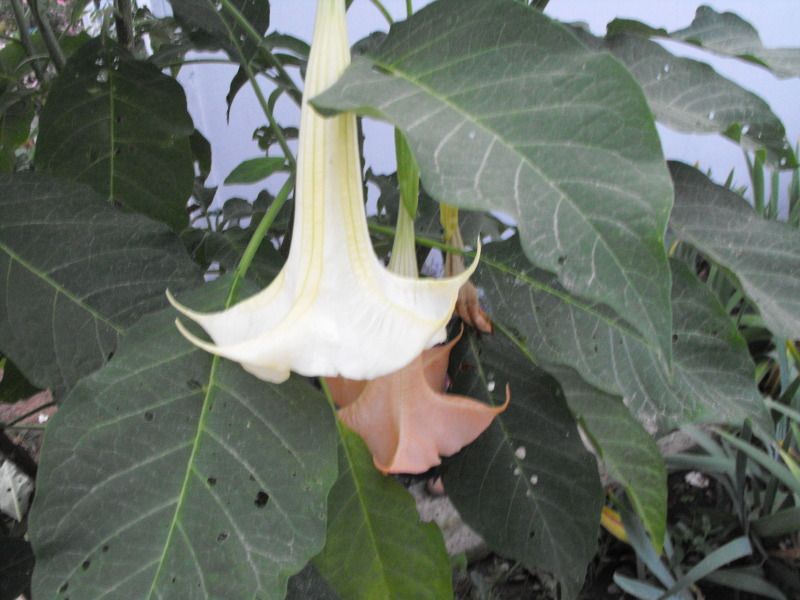 kathi