Plant Identification - Images Included
Does anyone happen to know what these plants are? I'm including pictures so it will, hopefully, be easier to identify. I have looked all over the internet and can't seem to find anything hints.
The first plant is thorny all over, leaves, stems, etc. The plant has been popping up around the yard. I have pulled out several from the lawn but I am letting one to grow so I can see what happens. I hope it isn't poisonous!
The second mystery plant has popped up around our pine trees. Seems like a vine but I don't know what kind it is. I haven't seen any bloom this year or last.
Last but not least, there is this little plant. It popped up last year, during the summer, and it looked like it could grow to a pretty plant so I let it grow. Unfortunately it did nothing - no flower, no berries, etc. Grew to about 2-3 feet tall and about 1-2 feet wide. It's back this year and now I'm curious as to what it might be.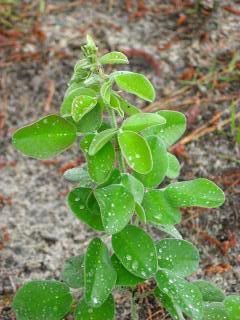 I'm sort of a newbie to gardening in this region so many plants and weeds are a total mystery to me. I have started the habit of allowing some plants/weeds that I find to grow so I can determine what they are and if I like them. My husband thinks it's silly to allow - what he considers weeds- to grow but I have found some plants to be quite beautiful once they get the chance to bloom. I have also learned that some weeds are just that - weeds. hehe. Anyways, any help would be appreciated in identifying those plants!
Thank you!